Department of Modern &
Classical Languages
University of Houston
613 Agnes Arnold Hall
Houston, TX 77204-3006
Phone: 713-743-8350
Fax: 713-743-2693
Email: mcl@central.uh.edu
News and Events
Spring 2014 Film Series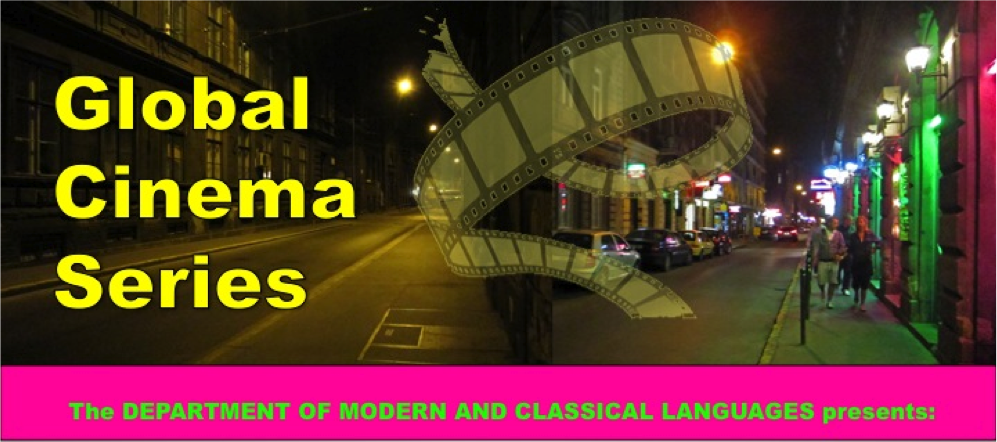 Campfire
Director: Joseph Cedar (Israel, 2004)
Three women finding their sexual identities: A widow who wants love, an independent teen, and her 15-year-old sister. When Rachel reports the an attempted rape of the teen to the director of her new West Bank settlement, she sees the liability of a community run by one man and his wife, and rebels, in this award-winning family drama.
Introduction: Dr. Bernice Heilbrunn
TIME: 6:00-8:30 PM | LOCATION: AH AUD 2
Free admission - open to the public
---
Congratulations Dr. Giacchetti!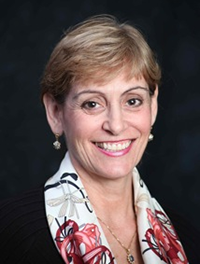 Claudine Giacchetti, Professor of French and Director of the French program in MCL, has been named a Chevalier (knight) of the Ordre des Palmes Académiques. The prestigious award recognizes her efforts in promoting French language and culture in the US. Founded by Napoléon, the Ordre des Palmes Académiques (Order of Academic Palms) is an Order of Chivalry of France recognizing outstanding individuals for their contributions to French culture and education in France and abroad.
To read more: http://www.uh.edu/news-events/stories/2013/september/092513ClaudineGiacchetti
---
The Department of Modern and Classical Languages Welcomes New Faculty
Amelia Ying Qin, Assistant Professor of Chinese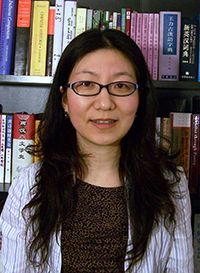 Amelia Ying Qin is joining the Department of Modern and Classical Languages at the University of Houston in the fall of 2013. She graduated from the University of Wisconsin-Madison, with a Ph.D. in Chinese literature (2013) from the Department of East Asian Languages and Literature and an M.A. (2010) from the School of Library and Information Studies. Prior to her study in Madison, she also completed degrees at the University of Rhode Island and Fudan University in Shanghai, China. Her current research interest is in the relationship and dynamics between cultural memory and historiography in Chinese anecdotal and historical narratives during the time period of 600-1300. She is also the translator of two chapters of The Grand Scribe's Records. Her teaching interests include Chinese language of all levels, survey of Chinese literature, special topics in modern and classical Chinese literature, as well as comparative topics in East Asian literature and cultures.
---
Duy Lap Nguyen, Assistant Professor of World Cultures and Literatures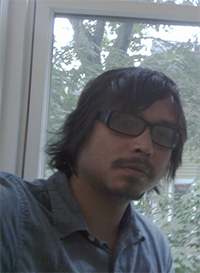 Duy Lap Nguyen earned his Ph.D. in comparative literature at the University of California, Irvine. His current book project explores works by the Vietnamese philosopher, Tran Duc Thao, and develops a reading of Thao's materialist critique of Edmund Husserl's phenomenology. His second project, entitled, The Postcolonial Present: Redemption and Revolution in Twentieth Century Vietnamese Culture and History, examines Vietnamese cinema, literature and mass culture from period of the Vietnam War. Nguyen's publications include, "The Universal Province: A Critique of Provincializing Europe" (Interventions, 2013), "The Commodity Fetish and the Angel of History: Walter Benjamin's Philosophy of History and the Marxian Critique of Political Economy" (Telos, forthcoming), and "Le Capital Amoureux : Imaginary Wealth and Revolution in Jean Genet's Prisoner of Love" (Historical Materialism, 2010).
For the 2013-14 academic year, Dr. Nguyen is a Carol G. Lederer Postdoctoral Fellow at the Pembroke Center, Brown University. He will start his appointment at the University of Houston in the Department of Modern and Classical Languages in the fall of 2014.
---
New core curriculum course
Coinciding with the 100th anniversary of the onset of World War I in 1914, MCL will launch a new core curriculum course focussing the on the cultural impact of the war experience.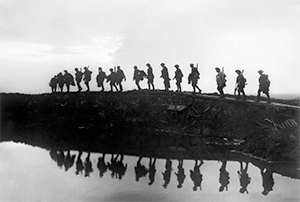 Supporting troops of the 1st Australian Division
walking on a duckboard track near Hooge, in the Ypres Sector
Julia Kleinheider, Instructional Assistant Professor of German, received a 2013-14 QEP grant to develop a new core curriculum course, to be offered in Spring 2014: GERM 3369 "World War I in Literature, Visual Arts, and Film." The course will be taught in English. Students in this class will research and explore the ways in which World War I is visually represented and memorialized in contemporary contexts. Students will visit regional WWI commemorative sites and relevant exhibits in Houston museums. Student projects may also include interviews. In another project, students will assess works of literature, film, or art relating to the war. Public guest lectures on topics relevant to the commemoration of the war will complement the course offerings.