Department of Modern &
Classical Languages
University of Houston
613 Agnes Arnold Hall
Houston, TX 77204-3006
Phone: 713-743-8350
Fax: 713-743-2693
Email: mcl@central.uh.edu
News and Events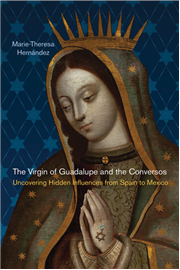 Dr. Marie-Theresa Hernández's new book
Dr. Marie-Theresa Hernández's new book on The Virgin of Guadalupe and the Conversos. Uncovering Hidden Influences from Spain to Mexico has been recently published with Rutgers UP in the "Latrinidat: Transnational Cultures in the United States" series.
---
Fall 2014 Exhibit:
An exhibit commemorating the 100th anniversary of the First World War through the art created by ordinary soldiers in the trenches.
---
20th Annual Award Ceremony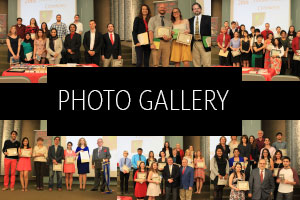 At the 20th Annual Award Ceremony of the Department of Modern and Classical Languages on April 25, 2014, awards and scholarships were presented to outstanding students in Arab Studies, Chinese Studies, Classical Studies, Latin, Greek, French, German, Italian Studies, Japanese, Jewish Studies, Russian, and Vietnamese.
(Click image to the left to view photo gallery)
---
Chinese Studies faculty received "Advisor of the Year" Award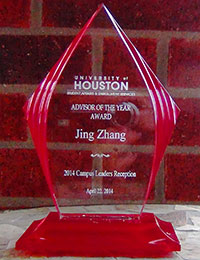 Jing Zhang, Instructional Assistant Professor of Chinese, received the "Advisor of the Year" award from the Division of Students Affairs and Enrollment Services (April 2014).  She has been serving as a faculty advisor for a number of student organizations on the UH campus for several years, actively advising them on organizational matters, schedules, cultural events, and festival activities.  The organizations she advises have enthusiastically promoted Chinese culture and language on campus.
---
Inaugural Induction Ceremony for New Chapter of Pi Delta Phi
The University of Houston's brand new chapter of Pi Delta Phi, the national French honor society, will be holding its first ever induction ceremony for new members on April 19th at 10:00 AM in Room 212 of the University Center. Please join us to celebrate this important moment in the history of our university. The ceremony will consist of the induction ritual, followed by a short program and refreshments.
UH's new chapter is named Beta Beta. The president of the chapter, Patricia Savala, will perform the induction rights after being inducted herself by current MCL faculty and lifetime Pi Delta Phi member Dr. Jean-Michel Lanskin. Pi Delta Phi is the oldest honor society for a modern foreign language in the United States. More information about Pi Delta Phi may be found at http://www.augie.edu/related/pideltaphi/index.html
---
Congratulations
Congratulations to German students Thalia Gonzales and Margarita Campos! Both have been selected for the Congress-Bundestag Fellowship for the 2014-15 academic year. This is a highly selective program. Only about 75 students nationwide are selected to participate each year. We are proud that two students from UH are given the opportunity to live, study, and work in Germany for a year.
More information about the Fellowhip:
Congress-Bundestag Youth Exchange for Young Professionals
The Congress-Bundestag Youth Exchange for Young Professionals (CBYX) is a fellowship funded by the German Bundestag and U.S. Congress, that annually provides 75 American and 75 German young professionals the opportunity to spend one year in each others' countries, studying, interning, and living with hosts on a cultural immersion program. The program is open to candidates in all career fields who are interested in a year of cultural exchange. Prior German language knowledge is not required, but is strongly preferred. The program consists of three phases: two months of German language school; four months of classes in the participant's career field at a university, technical school, or professional school; and a five-month internship in the participant's career field. Tuition, basic living costs, and program related travel within Germany are fully funded by the fellowship.
---
Jewish Studies Get-Together
THURSDAY, APRIL 10
11:30-12:30
UH HILLEL LOUNGE, AD BRUCE RELIGION CENTER
You don't have to be a Jewish Studies Minor to come; Faculty and students are welcome!
Brown Bag Lunch!
Meet Faculty and Students
Talk - Visit - Eat
SEE YOU THERE!
---
Lecture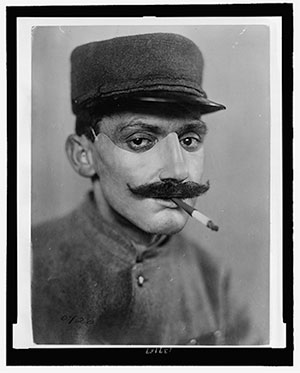 "Behind the Mask: World War I, Plastic Surgery, and the Modern Beauty Revolution"
Dr. David M. Lubin
Charlotte C. Weber Professor of Art
Wake Forest University
April 10, 2014, 4-5:30 PM in room 105 SEC
"Behind the Mask" explores the development of reconstructive plastic surgery for disfigured soldiers during the First World War and considers the impact of this surgery on changing norms of female beauty and modern aesthetics.
David Lubin is a noted scholar of American art and popular culture.  His book Shooting Kennedy: JFK and the Culture of Images (2003) won the Smithsonian American Art Museum's Eldredge Prize for distinguished scholarship in American art.  His book Flags and Faces: The Visual Culture of America's First World War, will be published this year by the University of California Press.
Sponsored by:
QEP Curriculum Development Grant, The El Paso Corporation Lectures Series, Department of History, Department of Modern and Classical Languages (German Program)
---
Spring 2014 Film Series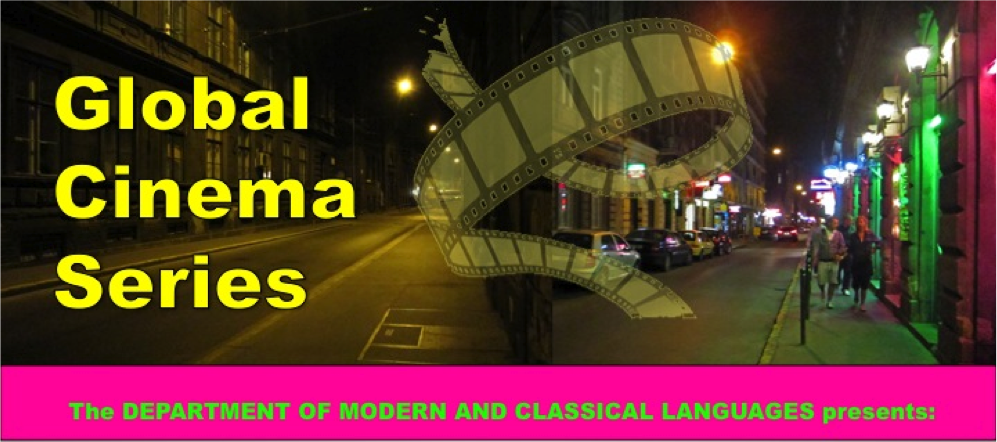 April 10: Springtime in a Small Town
Director: Zhuangzhuang Tian (China, 2002)
Liyan's and Yuwen's stagnant marriage is shaken up when Liyan's boyhood friend visits, and turns out to be Yuwen's high school sweetheart in this award-winning romantic drama.
Introduction: Professor MacArthur
TIME: 6:00-8:30 PM | LOCATION: AH AUD 2
Free admission - open to the public
---
Congratulations Dr. Giacchetti!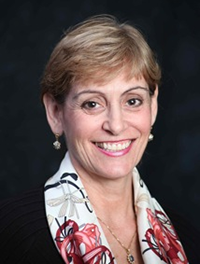 Claudine Giacchetti, Professor of French and Director of the French program in MCL, has been named a Chevalier (knight) of the Ordre des Palmes Académiques. The prestigious award recognizes her efforts in promoting French language and culture in the US. Founded by Napoléon, the Ordre des Palmes Académiques (Order of Academic Palms) is an Order of Chivalry of France recognizing outstanding individuals for their contributions to French culture and education in France and abroad.
To read more: http://www.uh.edu/news-events/stories/2013/september/092513ClaudineGiacchetti
---
The Department of Modern and Classical Languages Welcomes New Faculty
Amelia Ying Qin, Assistant Professor of Chinese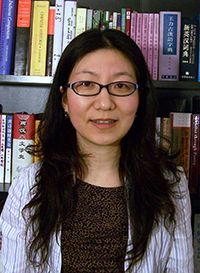 Amelia Ying Qin is joining the Department of Modern and Classical Languages at the University of Houston in the fall of 2013. She graduated from the University of Wisconsin-Madison, with a Ph.D. in Chinese literature (2013) from the Department of East Asian Languages and Literature and an M.A. (2010) from the School of Library and Information Studies. Prior to her study in Madison, she also completed degrees at the University of Rhode Island and Fudan University in Shanghai, China. Her current research interest is in the relationship and dynamics between cultural memory and historiography in Chinese anecdotal and historical narratives during the time period of 600-1300. She is also the translator of two chapters of The Grand Scribe's Records. Her teaching interests include Chinese language of all levels, survey of Chinese literature, special topics in modern and classical Chinese literature, as well as comparative topics in East Asian literature and cultures.
---
Duy Lap Nguyen, Assistant Professor of World Cultures and Literatures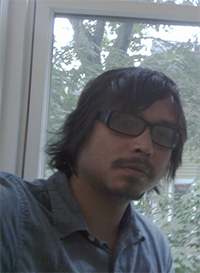 Duy Lap Nguyen earned his Ph.D. in comparative literature at the University of California, Irvine. His current book project explores works by the Vietnamese philosopher, Tran Duc Thao, and develops a reading of Thao's materialist critique of Edmund Husserl's phenomenology. His second project, entitled, The Postcolonial Present: Redemption and Revolution in Twentieth Century Vietnamese Culture and History, examines Vietnamese cinema, literature and mass culture from period of the Vietnam War. Nguyen's publications include, "The Universal Province: A Critique of Provincializing Europe" (Interventions, 2013), "The Commodity Fetish and the Angel of History: Walter Benjamin's Philosophy of History and the Marxian Critique of Political Economy" (Telos, forthcoming), and "Le Capital Amoureux : Imaginary Wealth and Revolution in Jean Genet's Prisoner of Love" (Historical Materialism, 2010).
For the 2013-14 academic year, Dr. Nguyen is a Carol G. Lederer Postdoctoral Fellow at the Pembroke Center, Brown University. He will start his appointment at the University of Houston in the Department of Modern and Classical Languages in the fall of 2014.
---
New core curriculum course
Coinciding with the 100th anniversary of the onset of World War I in 1914, MCL will launch a new core curriculum course focussing the on the cultural impact of the war experience.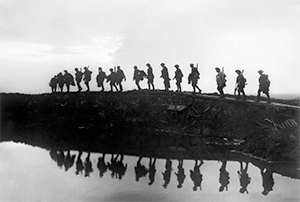 Supporting troops of the 1st Australian Division
walking on a duckboard track near Hooge, in the Ypres Sector
Julia Kleinheider, Instructional Assistant Professor of German, received a 2013-14 QEP grant to develop a new core curriculum course, to be offered in Spring 2014: GERM 3369 "World War I in Literature, Visual Arts, and Film." The course will be taught in English. Students in this class will research and explore the ways in which World War I is visually represented and memorialized in contemporary contexts. Students will visit regional WWI commemorative sites and relevant exhibits in Houston museums. Student projects may also include interviews. In another project, students will assess works of literature, film, or art relating to the war. Public guest lectures on topics relevant to the commemoration of the war will complement the course offerings.