Department of Modern &
Classical Languages
University of Houston
613 Agnes Arnold Hall
Houston, TX 77204-3006
Phone: 713-743-8350
Fax: 713-743-2693
Email: mcl@central.uh.edu
News and Events
Symposium
Thursday, November 21, 4 PM
Symposium and Concert Preview
Dudley Recital Hall
Concert
Saturday, November 23, 8 PM
Historical Concert featuring rarely heard works nad US premieres by Mozart, Haydn, Hasse, Paer, and Weber
Cullen Theater, Wortham Center
For more information, please see this article.
---
Go Abroad!

Faculty-led Study Abroad Programs Language Programs at UH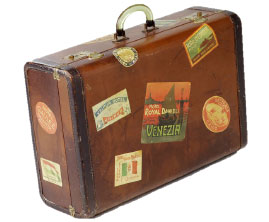 Broaden your horizon! Study abroad and learn another language to increase your job opportunities and earning potential in a wide range of careers – while earning college credit! Come by to learn about all we have to offer, including instruction in 14 different languages, faculty-led study abroad programs in China, France and Spain, and additional summer or semester-long programs in Germany, Mexico, Italy and more! Departmental scholarships are available.
LOCATION: Agnes Arnold Hall 213 (in the Language Acquisition Center)
SPONSORED BY THE DEPARTMENTS OF HISPANIC STUDIES AND MODERN AND CLASSICAL LANGUAGES
---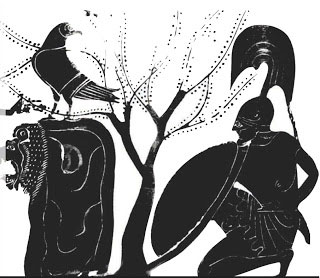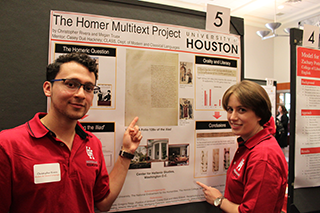 Images: Megan and Chris (bottom image) and a scene
of ambush from a Greek vase (top image)
Emerging Student Scholars: Classical Studies Majors Present Their Research Projects
Classical Studies majors Christopher Rivera and Megan Truax (both class of 2014) won Summer Undergraduate Research Fellowships from the University of Houston in 2013. They spent their summer working under the direction of MCL professor Casey Dué Hackney on the Homer Multitext project (http://www.homermultitext.org). The students worked with several other teams of undergraduates from institutions across the United States to transcribe, edit, and mark up folios from the tenth-century manuscript of the Homeric Iliad known as the Venetus A, which is the oldest extant manuscript containing a complete text of the poem. Their work focused on book ten of the Iliad, which feature a night time embassy to Achilles and a night raid by the Greek soldiers Odysseus and Diomedes on the Trojan camp.
Megan and Chris also participated in a special seminar devoted to the project at Harvard's Center for Hellenic Studies in Washington, D.C., in June. They will present posters about their research at Undergraduate Research Day 2013 on Thursday, October 10, at 4pm in the Rockwell Pavillion.
An article in the Houston Chronicle discusses the Iliad research Megan Truax and Christopher Rivera conducted under Professor Dué Hackney's supervision.
Fall 2013 Global Cinema Series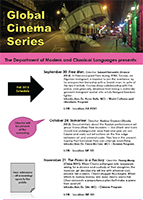 For more information about
each film
Download Flyer
Sponsored by the World Cultures and Literatures program in the department of Modern and Classical Languages
September 30: Free Men  (France 2012)
Time: 6:00 pm
Location: AH AUD 1
October 24: Tomorrow (Russia 2012)
Time: 6:00 pm
Location: SW 101
November 21: The Piano in a Factory (China 2011)
Time: 6:00 pm
Location: SW 101
Free Admission - all screenings open to the public
Congratulations Dr. Giacchetti!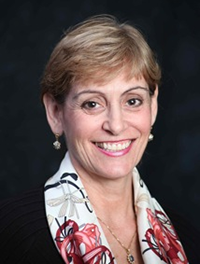 Claudine Giacchetti, Professor of French and Director of the French program in MCL, has been named a Chevalier (knight) of the Ordre des Palmes Académiques. The prestigious award recognizes her efforts in promoting French language and culture in the US. Founded by Napoléon, the Ordre des Palmes Académiques (Order of Academic Palms) is an Order of Chivalry of France recognizing outstanding individuals for their contributions to French culture and education in France and abroad.
To read more: http://www.uh.edu/news-events/stories/2013/september/092513ClaudineGiacchetti
The Department of Modern and Classical Languages Welcomes New Faculty
Amelia Ying Qin, Assistant Professor of Chinese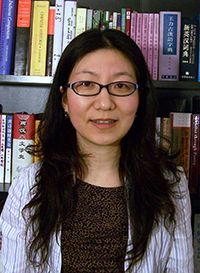 Amelia Ying Qin is joining the Department of Modern and Classical Languages at the University of Houston in the fall of 2013. She graduated from the University of Wisconsin-Madison, with a Ph.D. in Chinese literature (2013) from the Department of East Asian Languages and Literature and an M.A. (2010) from the School of Library and Information Studies. Prior to her study in Madison, she also completed degrees at the University of Rhode Island and Fudan University in Shanghai, China. Her current research interest is in the relationship and dynamics between cultural memory and historiography in Chinese anecdotal and historical narratives during the time period of 600-1300. She is also the translator of two chapters of The Grand Scribe's Records. Her teaching interests include Chinese language of all levels, survey of Chinese literature, special topics in modern and classical Chinese literature, as well as comparative topics in East Asian literature and cultures.
Duy Lap Nguyen, Assistant Professor of World Cultures and Literatures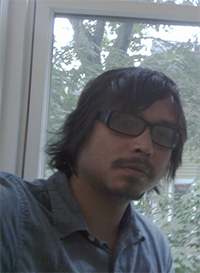 Duy Lap Nguyen earned his Ph.D. in comparative literature at the University of California, Irvine. His current book project explores works by the Vietnamese philosopher, Tran Duc Thao, and develops a reading of Thao's materialist critique of Edmund Husserl's phenomenology. His second project, entitled, The Postcolonial Present: Redemption and Revolution in Twentieth Century Vietnamese Culture and History, examines Vietnamese cinema, literature and mass culture from period of the Vietnam War. Nguyen's publications include, "The Universal Province: A Critique of Provincializing Europe" (Interventions, 2013), "The Commodity Fetish and the Angel of History: Walter Benjamin's Philosophy of History and the Marxian Critique of Political Economy" (Telos, forthcoming), and "Le Capital Amoureux : Imaginary Wealth and Revolution in Jean Genet's Prisoner of Love" (Historical Materialism, 2010).
For the 2013-14 academic year, Dr. Nguyen is a Carol G. Lederer Postdoctoral Fellow at the Pembroke Center, Brown University. He will start his appointment at the University of Houston in the Department of Modern and Classical Languages in the fall of 2014.
---
Faculty News
Our colleague Alessandro Carrera, director of Italian Studies and Graduate Director of World Cultures and Literatures, had a busy summer in Italy. In addition to giving three papers in Florence, Vicenza, and Turin, he has also been invited to the 6th International Conference on "Italian Culture in the World" held in Pescara, Italy, on July 13. This year's topic was "Italian Culture in North America." Carrera has given a paper on the impact of Italian philosophers in the U.S. from the 18th century until today. The conference accompanied the 40th "Premio Flaiano," an international literary and artistic prize given every year to writers (this year's winner was Syrian poet, Adonis), filmmakers, and actors, to honor the memory of Ennio Flaiano (a native of Pescara), writer, playwright, and Fellini's screenwriter.
---
New core curriculum course
Coinciding with the 100th anniversary of the onset of World War I in 1914, MCL will launch a new core curriculum course focussing the on the cultural impact of the war experience.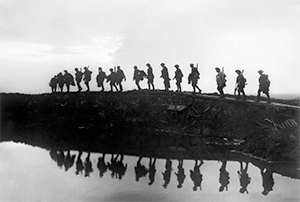 Supporting troops of the 1st Australian Division
walking on a duckboard track near Hooge, in the Ypres Sector
Julia Kleinheider, Instructional Assistant Professor of German, received a 2013-14 QEP grant to develop a new core curriculum course, to be offered in Spring 2014: GERM 3369 "World War I in Literature, Visual Arts, and Film." The course will be taught in English. Students in this class will research and explore the ways in which World War I is visually represented and memorialized in contemporary contexts. Students will visit regional WWI commemorative sites and relevant exhibits in Houston museums. Student projects may also include interviews. In another project, students will assess works of literature, film, or art relating to the war. Public guest lectures on topics relevant to the commemoration of the war will complement the course offerings.
---
STARTALK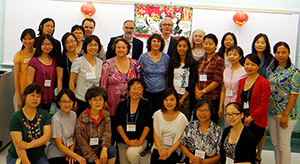 The Chinese Program of the Department of Modern and Classical Languages is again providing advanced training to Chinese language teachers this summer. The program, directed by Prof. Wen, is supported with a STARTALK grant.
For more information: http://www.uh.edu/news-events/stories/2013/july/Startalk.php
---
Congratulations Alessandro Carrera
The "Segretariato Europeo per le Pubblicazioni Scientifiche" (SEPS), a European Union bureau for the subvention of scientific publications, has awarded Alessandro Carrera (MCL) and Prof. Massimo Verdicchio (University of Alberta) a grant of 3000 euros for the translation, editing, and introduction of Massimo Cacciari's "Europe and Empire." The book explores the genealogy of the idea of Europe and addresses issues such as European identity, secularization, and the geopolitics of the European Union. Fordham University Press will publish "Europe and Empire" in 2014.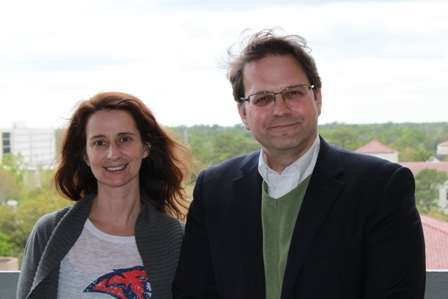 ---
Congratulations Francesca Behr and Richard Armstrong
MCL cogratualtes Francesca Behr (Associate Professor of Classical Studies / Italian Studies) and Richard Armstrong (Associate Professor of Classical Studies) as 2013 recipients of University of Houston Teaching Excellence Awards. 
Francesca D'Alessandro Behr, Associate Professor of Classics and Italian Studies in  MCL has received the 2012-13 University of Houston Teaching Excellence Awards for the category Provost Core. The WID/Core courses that she most typically teaches are CLASS 4381 Women in the Ancient World, CLASS 3374 Latin Classics in translation (which will be taught next Fall) and ITAL 3397 Women Writers and Filmmakers of Modern and Post modern Italy. She is a fellow of the Honors College and affiliated with the UH Women's, Gender & Sexuality Studies Program.
Richard H. Armstrong, Associate Professor of Classical Studies in MCL and The Honors College, has received the 2012-13 University of Houston Teaching Excellence Award. Professor Armstrong is the Coordinator of The Human Situation, the gateway "great books" course taught annually in the Honors College.  In addition, he teaches CLAS 3375 Roman, Jew and Christian: The Politics and Sociology of Religion in the First Century AD (offered in Spring 2014), CLAS 3371 Ancient Comedy and Its Influence, CLAS 3341 The Roman Republic, and CLAS/WCL 4353: Classics and Modernity.  His classes are approved for the minors in WCL, Phronesis, and Center for Creative Work, in addition to Classical Studies.
---
Upcoming Fall 2013 Courses
Join Modern and Classical Languages for these exciting offerings for the Fall 2013 Semester.
Beginning and Intermediate Turkish
Beginning Hindi
Elementary Modern Greek
Fascism & German Cinema
From Homer to Hollywood
Gender and Sexuality in World Film
Intro to Jewish Studies
Paris and Berlin Since 1800: A Tale of Two Cities
The Dark Side of Modernity
The Rise of Cool Cinema
Who Owns Antiquity?
---
Dr. Carrera's Keynote Speach at NEMLA
As one of the keynote speakers of the 2013 NEMLA (North Eastern Modern Language Association) Conference in Boston, MA, on March 22 Alessandro Carrera will give a lecture on "The Untimely Timeliness of Giacomo Leopardi's Theory of Pleasure." The lecture will be part of a one-day series of panels and sessions on the times and works of the most important Italian romantic poet.
---
Patriots & Peacemakers: Arab Americans in Service to Our Country
Arab Americans have been an integral part of the United States of America since its inception, contributing to our society in myriad ways, including public service. 
Join us at the University of Houston Alumni Center Monday, March 11 through Friday, April 5, 2013 and is the culmination of four years of research on men and women who have served our nation with dignity, loyalty and sacrifice.
Visit the website and view the flyer for more information.
---
Under the Bombs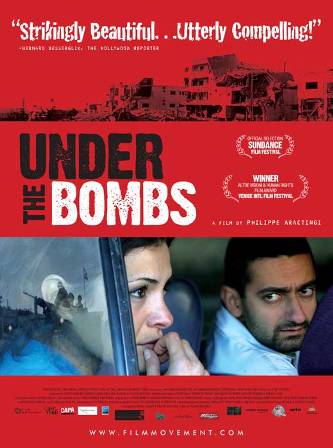 The Arab Studies program at the Department of Modern and Classical Languages and the Arab Student Union are happy to present a public screening of "Under the Bombs," a Lebanese film depicting events in the wake of the 2006 war, with English subtitles. Middle Eastern food will be served, with a talk on the film by Latif Adnane from the Houston Palestine Film Festival will follow. Please distribute this poster and visit us on Facebook: "ASU and MCL present: Under the Bombs" Admission is free! The event will take place Friday, March 22 1 – 4 PM in Social Work 101.
View the flyer here.
---
Study Abroad Program in Italy!
Four weeks studying in Rome, with all its history, art, beauty and intrigue. Students can take up to 2 courses for credit at the University of Houston, that are potentially transferable to other schools. Class time and assignments will be interspersed with organized visits in Rome, excursions to Pompeii, Naples and Assisi. Explore Rome and visit other parts of Italy in your free time outside the classroom.
UH in Rome 2013!  Spend the month of June in Rome, Italy, and pick up 3 or 6 credit hours, or just go for the fun!  Three courses will be offered (base on enrollment):  Elementary Italian I, Roman Civilization (CLAS, HIST, ARTH), and ILAS 4350 Senior Seminar (a Great Books course).  Fee waivers of $250 per course, and a $500 scholarship are virtually automatic.  UH Alumni, friends and family are welcome to apply as well.
Poster PDF is here:  http://www.uh.edu/class/ccs/liberal-studies/news-events/_files/poster-rome-13.pdf
Click here for the full itinerary and details:  http://www.uh.edu/class/ccs/liberal-studies/news-events/files/uh-rome-trifold-2013.pdf
Application deadline is February 15th, and deposits (10%) are due February 22nd.  You can apply online with the Study Abroad office at:  http://www.uh.edu/studyabroad/FacultyChecklist.pdf
Contact Dr. Behr tbehr@uh.edu with any questions.