Four MCL faculty members attended the 2nd International Conference on Spoken Chinese Corpora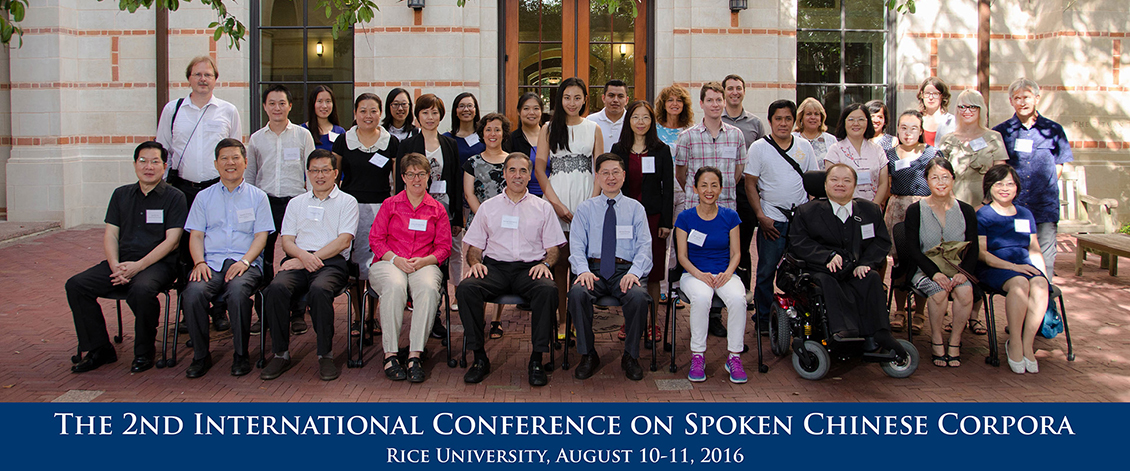 On August 10-11, 2016, four MCL faculty members – Edie Furniss, Cristina Giliberti, Marshall McArthur, and Jing Zhang – attended the 2nd International Conference on Spoken Chinese Corpora at Rice University. Edie Furniss and Marshall McArthur were invited to chair two of the sessions, given their expertise in corpus linguistics and Chinese language, respectively. The conference gave MCL faculty an opportunity to connect with their colleagues from Rice and beyond, and to learn about the applications of cutting edge corpus research to teaching Chinese.
---
22nd Annual Award Ceremony (April 2016)
At the 22nd Annual Award Ceremony of the Department of Modern and Classical Languages on April 2016, awards and scholarships were presented to outstanding students in German, Russian, Middle Eastern Studies, Japanese, Italian, French and Chinese.
(Click image to the left to view photo gallery)
---
International Film Festival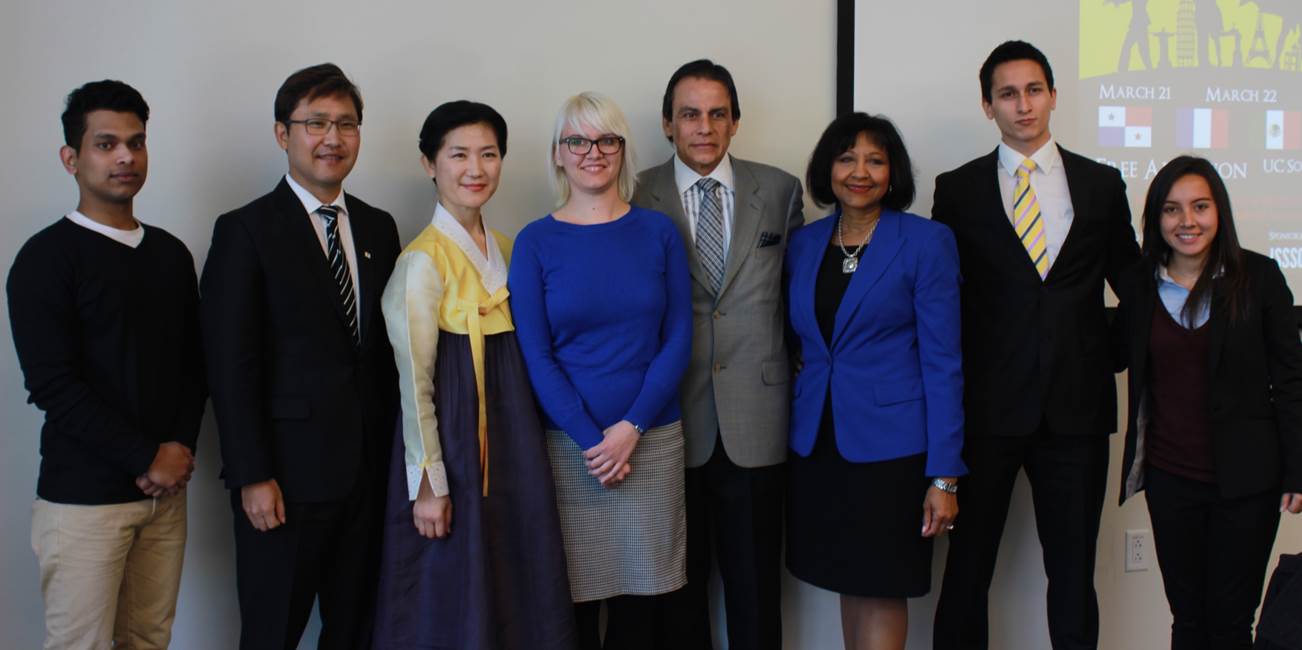 The Department of Modern and Classical Languages sponsored an International Film Festival organized by the UH International Students Organization (ISO) on March 21-23, 2016. 10 of the 12 films screened during the festival were provided by MCL. They represented a range of countries and languages, exposing UH students to new cultures and international perspectives. Language Acquisition Center Director Edie Furniss spoke at the opening reception for the festival. She is pictured here with Fahad Mohammed (President of ISO), Consul Sung Wook Jo (The Consulate General of the Republic of Korea in Houston), Dr. Jaime Ortiz (Vice Provost of Global Strategies and Studies), Anita Gaines (Director of the Office of International Student and Scholar Services), William Contreras (President of the Venezuelan Student Union), and Viviana Linares (Vice President of ISO).
---
MCL congratulates recipients of the 2016 Provost Teaching Excellence Awards: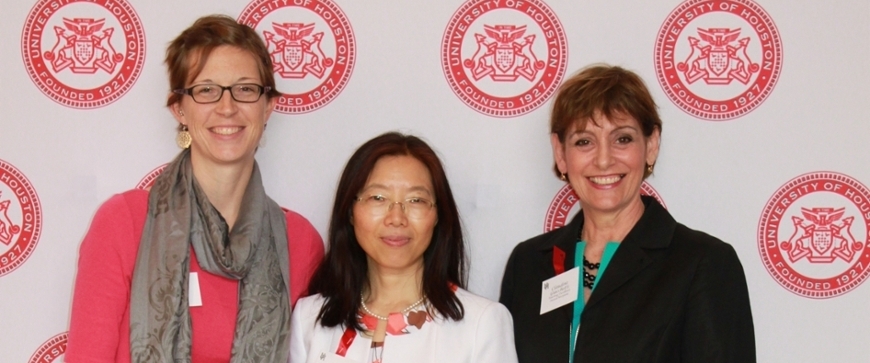 Prof. Claudine Giacchetti (French), Instructional Assistant Professor Jing Zhang (Chinese), and Instructional Assistant Professor Julia Kleinheider (German and World Cultures and Literatures)
---
Music & Literature: Classical Elements in the Chinese Drama of "The Legend of Zhen Huan"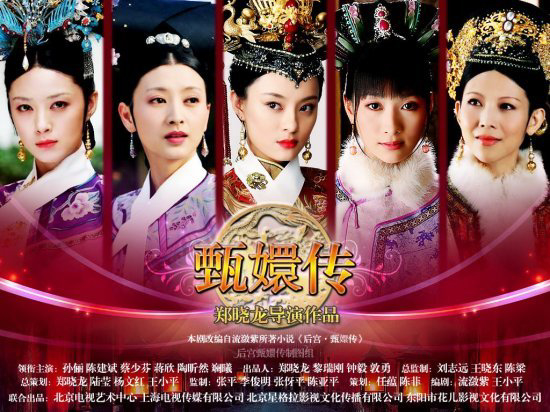 1:00-2:30pm Monday April 4th, 2016
University of Houston, AH 215 (Language Acquisition Lab)
Fulbright Visiting Scholar Dr. Qu Jingyi from Singapore will give a lecture on popular Chinese culture. The Legend of Zhen Huan, a hugely popular TV drama series, tells the story of a young royal consort who fought her way through many obstacles to the highest rank in the Qing dynasty Imperial Palace.
---
Toward a 14th Amendment in Italy?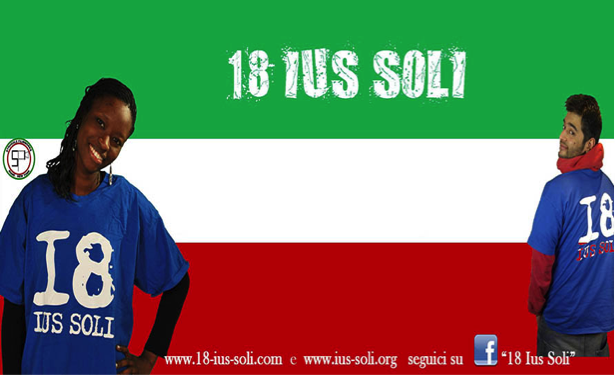 A screening of Fred Kuwornu's documentary, 18 Ius soli (2011). The director will be present for discussion.
FRIDAY, FEB. 26, 2016 @ 4:00PM, SEC 102
Fred Kudjo Kuwornu is an Italian-Ghanaian activist, producer, writer, and director based in Brooklyn, NY, and Rome. He has worked with the production crew of Spike Lee's Miracle at St. Anna (2008), and has produced and directed the award-winning documentary Inside Buffalo (2010), followed by 18 Ius Soli (2011).
In Italy, almost a million young men and women were born to or raised by immigrant parents, and 12.6% of children born in the country have non-Italian parents.
Unlike most neighboring countries and the US, these men and women are denied the right to acquire Italian citizenship by the Ius soli law, which results in 42% of them remaining "aliens" when they turn 18.
18 Ius soli addresses the issues of immigration, multi-ethnicity, and citizenship to discuss the challenges and opportunities of a globalized world.
---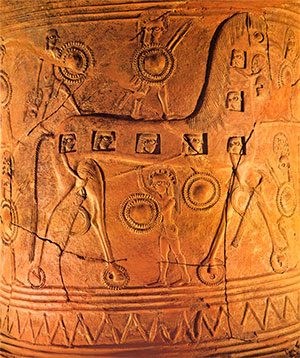 How Old is the Iliad?
Free Public Presentation
Casey Due Hackney
University of Houston
February 26, 2016
1:00 PM | Room 520 Agnes Arnold Hall
---
Jewish Studies - Events
Dr. Ethan Katz - Assistant Professor of History, University of Cincinnati
TALK: "Muslims, Jews, Frenchmen:A History of Complex Encounters"
February 1, 2016
2-4 pm
Elizabeth D. Rockwell Pavilion, UH M.D. Anderson Library
BOOK READING AND DISCUSSION: "France's Muslim-Jewish Crisis: What History Tells"
February 1, 2016
7:00 PM
Brazos Bookstore, 2421 Bissonnet, Houston, TX
---
Path to German Unity and the Fall of the Berlin Wall
Sponsors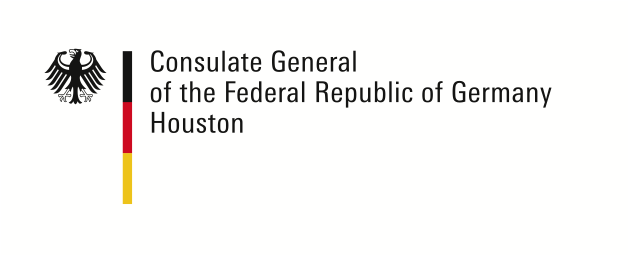 Exhibit
Opening reception: Sunday, November 15, 2015
5:00 PM Student Center South, room 237
The exhibit will be on display Nov. 16 - Dec. 18, 2015.
University of Houston, M.D. Anderson Library Gallery Space (3rd Floor)
Film Screeings
Double Feature and Lecture:
The Wall: A World Divided
After the Wall: A World United
Friday, November 20, 12-2:30
Farish Hall Kiva (first floor)
---
Startalk Texas Teacher Program Closing Ceremony
The Startalk Chinese Language Teacher Program at UH will present a public lecture by Professor Chaofen Sun from Stanford University in Room 2, Agnes Arnold Hall, UH, on Saturday, Oct. 31st, 10:30-12:00. The presentation is entitled: "The magic of the Chinese de-的: The differences between 我爸爸 and 我的爸爸".
Chinese particle de"的"is the single most frequently used Chinese character (approximately 4% of modern Chinese texts) and must be taught at the beginning level in any Chinese language class.  Although every Chinese teacher must somehow teach 的, most teachers do not have a clear idea of what it is. For example, why do 我的爸爸 and 我爸爸 refer to the same person but 中国的银行 and 中国银行 do not refer to the same thing? Is there any different meaning between 我的爸爸 and 我爸爸? Furthermore, we, as well as all the grammar notes in our textbooks, commonly equate 的 with the English OF, or 'S. However, in spite of the OF in the English proper noun THE UNITED STATES OF AMERICA, 的 is not allowed in the Chinese proper noun for the same country, 美利坚(*的 )合众国. 加州大学 is a unique institute, whereas 加州的大学 can refer to any of the universities in California. Finally, why do we say 好朋友、老朋友、小朋友 but not in the same way*好的朋友、*老的朋友、*小的朋友? On the other hand 好的兆头 and 好兆头 are essentially equivalent. Other relevant examples are 其他的计划 and 其他计划. Also strangely, we say 别人/别的人 but not 别的事/*别事. Then, there are two meanings to 白纸 (empty, or white colored, paper), while there is only one possible meaning for the same adjective in 白的纸 (white color). What is going on? The presenter will provide an easy answer to all of the above and, following one of the big C's, talk about what 的 does in Chinese grammar in comparison to its English counter-parts, OF and 'S. It should be easy to understand. All Chinese teachers must know.
---
Learning Abroad Scholarships
Interested in studying abroad and learning a new language? There are two nationally competitive awards available to students from all majors.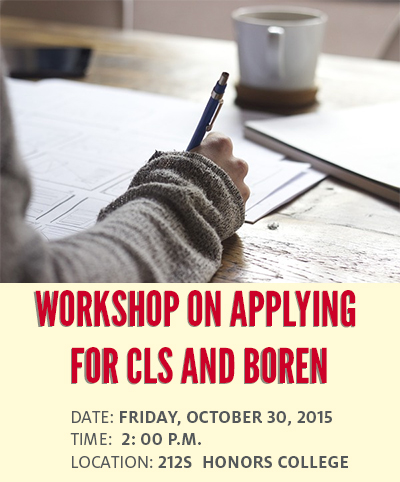 Critical Language Scholarship
UH Student Info Session—Friday, Oct. 16 at 2p.m.
212S, Honors College
National Deadline—November 23rd
Boren Awards for International Study
UH Student Info Session—Friday, Oct. 23 at 2p.m.
212S, Honors College
National Deadline—February 9, 2016
Workshop on Applying for CLS and Boren
212S, Honors College
Friday, Oct. 30 at 2p.m.
---
Classical Studies Student volunteers in Nepal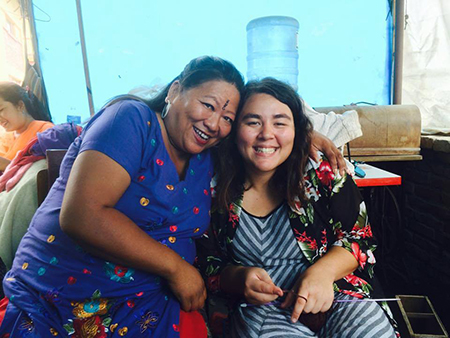 This past summer, Emily Johnson, recipient of the 2014 Renaissance Scholarship in Classical Studies, lived in Kathmandu, Nepal for two months. She helped to coordinate and manage a series of children's camps in ten different villages for students who were just starting to go back to school following the April 25 earthquake. She also worked with several Nepalese NGOs to establish projects for future international volunteers to make a positive contribution to Nepal. She had the opportunity to live and work with Nepali people as they were working to rebuild their country, and she reports that this experience was one that has truly impacted her life and mission in a very meaningful way. Living and traveling alone in a place that is so different from home was at first very challenging, and she says that in her first week she wondered how she was going to survive, but with the help of the wonderful Nepalese people, Nepal became her home. She was very sad to leave it at the end of the summer.
---
MCL Award Winning Professors:
Teaching is an important part of our mission and we are proud of our award-winning faculty:
Professor Alessandro Carrera, Italian Studies and World Cultures and Literatures received a 2015 University of Houston Teaching Excellence Award (Provost's Core). category.
Instructional Assistant Professor Jonathan Zecher, Classical Studies, received a  2015 University of Houston Teaching Excellence Award (Instructor/Clinical)
Instructional Assistant Professor Jing Zhang, Chinese Studies, is the 2015 recipient of the Ross M. Lence Teaching Excellence Award (Humanities) from the College of Liberal Arts and Social Sciences.
Photos
---
Photo Exhibit "Allies. 70th Anniversary"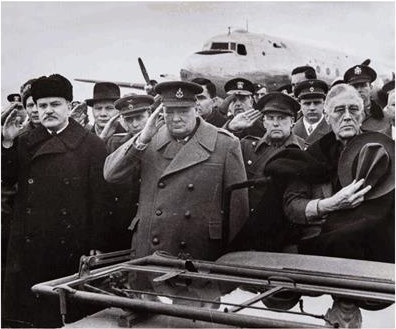 The year 2015 marks the 70th anniversary of Elbe Day, April 25, VE (Victory Europe) Day, May 7, and Victory Day, May 9, as it is known in the former Soviet Union. The dates mark the official end of World War II in Europe and the Allied Nations' victory. To commemorate these historic events, Russian Cultural Center presents the photo exhibition "Allies.70th Anniversary."
This exhibition consists of photographs from the archives of the Ministry of Foreign Affairs of Russia. They were taken during WWII by various Soviet photojournalists. These photographs depict political figures of the highest rank, such as President Roosevelt, Sir Winston Churchill, British Foreign Secretary Sir Anthony Eden and Soviet Foreign Minister Vyacheslav Molotov. These photos emphasize the diplomatic efforts of Russia, the United States, Great Britain, and France during the war.
Date: April 9 – May 30, 2015
Location: Houston Public Library
500 McKinney Street, Houston, TX, 77002
---
Faculty News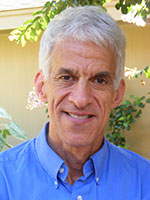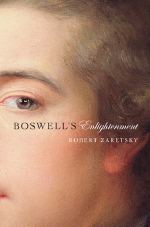 Boswell's Enlightenment by Robert D. Zaretsky, Professor of World Cultures and Literatures in MCL, just came out with Harvard University Press. It made the "10 best books of March" list of the Chistian Science Monitor!
"Throughout his life, James Boswell struggled to fashion a clear account of himself, but try as he might, he could not reconcile the truths of his era with those of his religious upbringing. Boswell's Enlightenment examines the conflicting credos of reason and faith, progress and tradition that pulled Boswell, like so many eighteenth-century Europeans, in opposing directions. In the end, the life of the man best known for writing Samuel Johnson's biography was something of a patchwork affair. As Johnson himself understood: "That creature was its own tormentor, and I believe its name was BOSWELL."
Few periods in Boswell's life better crystallize this internal turmoil than 1763–1765, the years of his Grand Tour and the focus of Robert Zaretsky's thrilling intellectual adventure. From the moment Boswell sailed for Holland from the port of Harwich, leaving behind on the beach his newly made friend Dr. Johnson, to his return to Dover from Calais a year and a half later, the young Scot was intent on not just touring historic and religious sites but also canvassing the views of the greatest thinkers of the age. In his relentless quizzing of Voltaire and Rousseau, Hume and Johnson, Paoli and Wilkes on topics concerning faith, the soul, and death, he was not merely a celebrity-seeker but—for want of a better term—a truth-seeker. Zaretsky reveals a life more complex and compelling than suggested by the label "Johnson's biographer," and one that 250 years later registers our own variations of mind."
---
Film Screening: Murder Book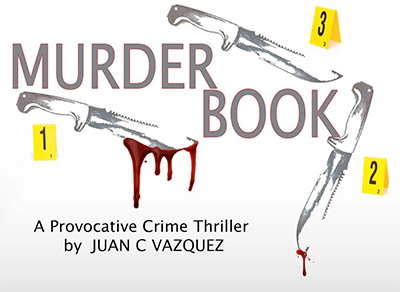 Filmed in Houston. In this crime thriller, detective Rick Rodriquez investigates the serial killings of young women active on social media sites, an investigation that leads him into the world of human trafficking. Your opportunity to preview this movie before it will be released commercially at Alamo Drafthouse later this spring.
Thursday, March 5, 2015
7:00-9:00 PM
AH Auditorium 2
---
Family Stories & the Making of History: A Historian Confronts the Holocaust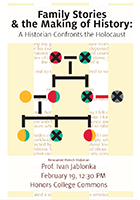 Renown French Historian Prof. Ivan Jablonka
February 19, 12:30 PM
Honors College Commons
---
Film Screening: Marína of the Zabbaleen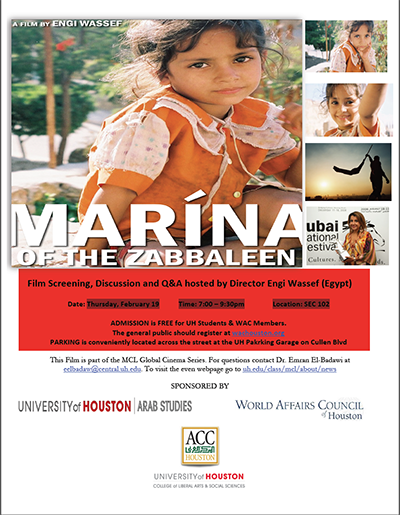 Film Screening, Discussion and Q&A hosted by Director Engi Wassef (Egypt)
Thursday, February 19
Time: 7:00 - 9:30pm
Location: SEC 102
---
Spirituality – The Next 50 Years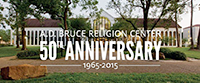 Panel Discussion
What is the future of spirituality in Hinduism, Judaism, Christianity, and Islam? Listen to a discussion and exchange of representatives from four different religious traditions.
---
Gayatri Chakravorty Spivak
Lecture: Lessons from My Travels
Thursday, January 29, 2015
5:30 PM
University Theater, Student Center, Room 103
University of Houston
Download Flyer for more information
---
POESIA CHE MI GUARDI (Poetry, Looking at Me)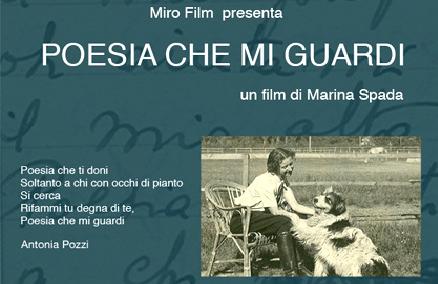 (in Italian with English subtitles)
Introduced by the film director
Marina Spada
Monday, February 9, 2015
5:00 PM
University of Houston, Agnes Arnold Hall - Room 15