Contact the CLASS Development Team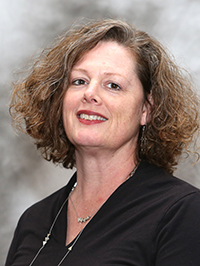 Sr. Director of Development
(713) 743-9529
klhoward@central.uh.edu
Kim has served in several development capacities at University of Houston for 20 years, working at Houston Public Media, Blaffer Art Museum and CLASS. She holds a BFA from University of Oklahoma and a Master in Public Administration from University of Houston.

Development Coordinator
(713) 743-1810
arpatric@central.uh.edu
Amber received her Master of Fine Arts in Performance and Pedagogy from Texas Tech University where she also began her career in fundraising as the Alumni Relations and Development Coordinator for the College of Visual and Performing Arts. She left Texas Tech to join the University of Houston development team in 2015 and is excited to explore the vibrant philanthropic culture of Houston.
Additional Development Support in CLASS
Director of Development
(713) 743-8522
Department of Psychology
lwang-bennett@uh.edu
Dr. Lolin Wang-Bennett has worked with two major private educational and medical institutions in Houston. Besides her academic background, she has served as a board member for several non-profit organizations and helped with organizational strategic planning. She is specialized in faculty and program development to meet institutional goals.