Old - Child and Family Center for Innovative Research
Goal
Objectives
Meet the Team
Recent Grants Awarded
Featured Projects
---
Goal
The overall goal of the Child and Family Center for Innovative Research (CFCIR) at the University of Houston is to improve youth and family well-being, strengthen interpersonal relationships, and promote social justice.
Objectives
1.Provide a platform for conducting research and engaging faculty and staff in community-based projects using innovative methods and approaches.
2.Collaborate with national, state and local agencies to perform child and family service and workforce analyses.
3.Develop and test innovative treatment and strategic plans through funded research to improve child and family services.
4.Identify effective prevention and evaluative measures and treatment programs for children, youth and families across diverse cultural backgrounds, especially among ethnic minorities and LGBTQX communities.
5.Provide a platform for interdisciplinary collaboration, between government and not-for-profit agencies and among community organizations, scholars and other service providers, from local to global, aiming to ensure health development for all youths and stop family and interpersonal violence.
Meet the Team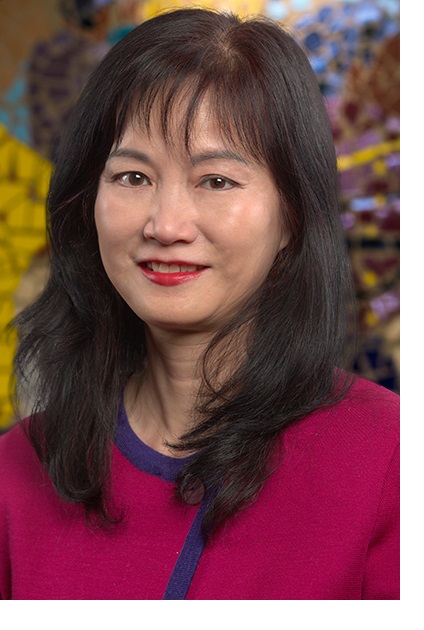 Director, Child and Family Center for Innovative Research: Professor Monit Cheung, Ph.D, LCSW.
Professor Monit Cheung, MA, MSW, PhD, LCSW, is Professor and Chair of the Clinical Practice Concentration at the Graduate College of Social Work, University of Houston. She received her doctoral and master's degrees in social work and a master's degree in public administration from The Ohio State University and a post-doc certificate on Geriatric Education from the University of Iowa. She is Director of the Child & Family Center for Innovative Research and Principal Investigator of the Child Welfare Education Project, a state partnership program funded federally by Title IV-E for training child welfare social workers. She has been a social worker for 40 years and is a Licensed Clinical Social Worker specializing in play therapy, family counseling, geriatric counseling, child/adolescent counseling, child protection, sexual and domestic violence, and incest survivor treatment. She has practiced as a consultant trainer for the Hong Kong Social Welfare Department and the Hong Kong Police Force. Using an experiential and practice-oriented approach to teaching, Dr. Cheung has taught at the graduate level for 30 years. She has presented in 287 workshops and conferences and written 470 articles, books, book chapters, and research reportson child protection and parenting issues in English and Chinese. Her research interests are related to treatment effectiveness in the areas of child sexual abuse, creative family therapy, therapeutic touch, and immigrant adjustment.
Recent Grants Awarded
State of Texas
2018 DFPS Compensation Review: A Follow-up Study. 
2017 DFPS Compensation Assessment and Employee Incentive Review. 
2016 DFPS Compensation Assessment and Employee Incentive Review.
2008 Texas Statewide Placement Quality & Capacity Needs Analysis.
Federal-state Partnership
Other Projects 2018
Evaluation of Project HYPE

Residual Funds for Dr. Sarah Narendorf in The Graduate College of Social Work
Social Experiences in Assisted Living: Resident Health and Well-being

Danielle Parrish, Ph.D. (P.I.)

Evaluating Homeless Programs
Tablet-based intervention to prevent substance-exposed pregnancy in primary care

Civic Engagement through the Voices of Latino/A Youth: Exploring Definitions, Supports, and Barriers

Isabel Torres, Ph.D. (P.I.)

Disclosure Preferences of Older Latinos with Advanced Cancer & their Caregivers

Micki Washburn, Ph.D., LMSW, LPC-S, NCC (P.I.)

Guidelines for Managing Information Related to Sexual Orientation and Gender Expression and Identity of Children in Child Welfare Systems (Evaluation)
Other Projects 2017
| | |
| --- | --- |
| Reiko Boyd, Ph.D. (P.I.) | Capitalizing Connections Between Public Health and Child Welfare Systems: Building the Evidence Base for Cross-sector Collaboration to Promote Black Infant Health |
| Christina Miyawaki, Ph.D. (P.I.) | Filial Responsibility and Acculturation among Chinese-American Family Caregivers of Older Adults in Houston, Texas: Mental and Health Impact |
| McClain Sampson, Ph.D. (P.I.) | GLOBE-Youth: Culturally Sensitive Behavioral Health Training for Social Workers |
Featured Projects