High Priority Area Research Seed Grants DOR/PROVOST FACULTY RESEARCH INVIGORATION PROGRAMS HIGH PRIORITY AREA RESEARCH SEED GRANTS
If you require the help of DOR's proposal team, make sure you send an email with the request to preaward@central.uh.edu at least five business days prior to the deadline.
The vice president for research and the provost are continuing a program to invigorate the University's research enterprise through targeted investment of seed research funds in high priority areas (see the examples in Figure 1). The purpose of this program is to provide research labs and groups with funds that would permit submission of competitive research proposals.

The seed funding grant program is closely tied to the five institutional thrusts that the vice president for research and the provost have developed in consultation with college deans, and which the chancellor endorsed:(1) Cyber and Physical Security (2) Drug Discovery and Development (3) Sustainable Communities and Infrastructure (4) Accessible Health Care (5) Energy Security and Transition. 
Figure 1. Five Institutional Thrusts and Technology Enablers that Support this Research.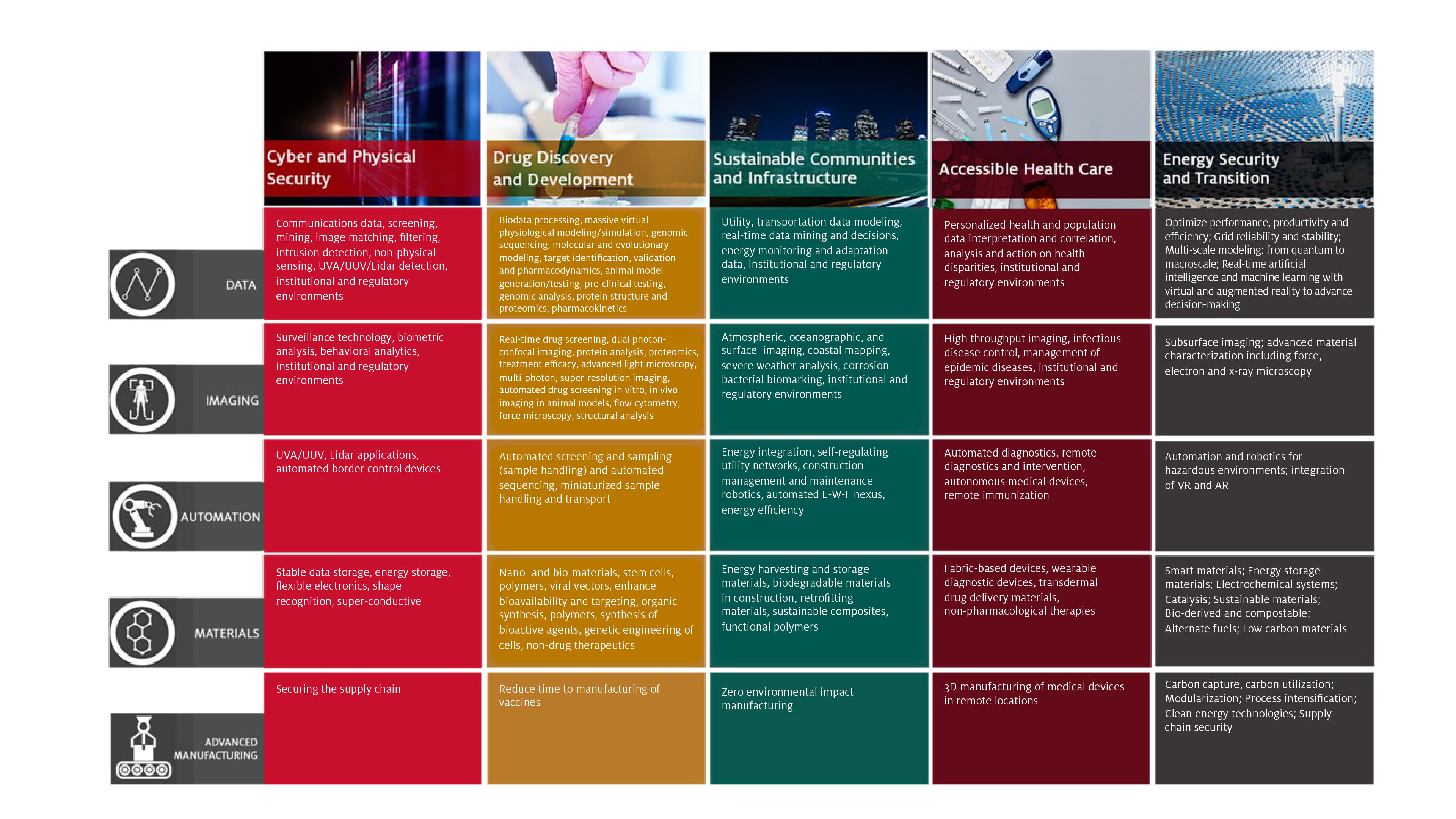 The proposal submission deadline is Friday, February 23, 2024 before 5 p.m. (CST)