UH Institute for Global Engagement
IGE Overview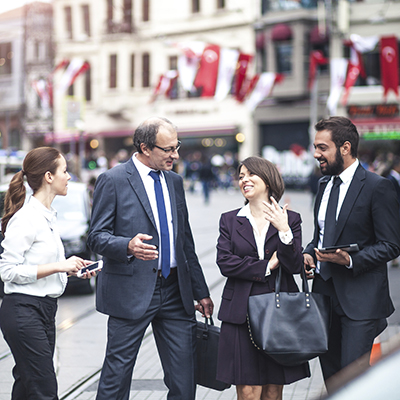 The UH Institute for Global Engagement leads UH's efforts to educate, engage, and lead from a global perspective. The Institute promotes international collaborations, faculty and student exchange, research collaborations, learning abroad, global learning programs, and strategic partnerships to internationalize the campus and increase the global knowledge, skills, and engagement of the UH community. 
The Institute for Global Engagement includes Learning Abroad, Global Initiatives, and  University Partnerships. For general inquiries, please contact uhglobal@uh.edu 
University Partnerships 
Any formal collaboration such as a Memorandum of Understanding, an Articulation Agreement, or a Contract between UH and a foreign institution requires the endorsement of UH Institute for Global Engagement, the Office of the Provost and, if necessary, the Office of the General Counsel before it can be implemented. The Process for Establishing International Affiliations assists UH faculty and administrators through the required steps in establishing formal collaborations.
Click here to view the UH MOU approved form. 
For questions or to discuss setting up an international university partnership, please contact Dr. Luis Alcocer, Assistant Director of University Partnerships. 
Faculty Awards and Funding
Global Faculty Award
The Global Faculty Award, sponsored by the Office of the Provost, is given to full-time tenured, tenure-track, and promotion eligible non-tenure track faculty who have demonstrated excellence in the promotion of globalization of teaching, research, and/or service. For nomination processes and more information about the Global Faculty award, please click the link above. 
The 2023 application deadline has been extended to February 3, 2023. Please submit all applications to uhglobal@uh.edu. 
Global Faculty Development Fund
The Global Faculty Development Fund (GFDF) was established to further faculty involvement in the globalization process of the university. This Provost initiative will increase both the assortment and quality of UH's global programs by helping faculty to defray the costs of engaging in innovative global activities. For more information about the GFDF guidelines and the proposal, please click the link above. 
Team
Michael Pelletier, U.S. Ambassador (ret'd)  | Founding Executive Director, Institute for Global Engagement
Marisol Gonzalez | Executive Administrative Assistant  
Maggie Mahoney, Ed.D. | Director, Global Engagement
Luis Alcocer, Ed.D. | Assistant Director, University Partnerships
Andie Beer, M.Ed. | Assistant Director, Learning Abroad
Joi Gobert, M.A. | Assistant Director, Global Initiatives
Stacey Michael | Assistant Director, Global Events 
For general inquiries, please contact uhglobal@uh.edu