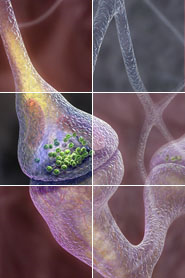 Krešimir Josić

Krešimir Josić works in several areas of mathematical biology and applied dynamics.  His main interest is theoretical neuroscience. In  particular, he is interested in how coherent behavior in neuronal networks is used to encode information. His work in this area has appeared in journals like Nature, Neural Computation and the Journal of Computational Neuroscience. He is co-editing a soon to appear book on this topic. Dr. Josić is also on the steering committee for the Gulf Coast Consortium for Theoretical and Computational Neuroscience (link: http://www.neurotheory.org/).

Over the last few years he has supervised the research of several undergraduate students, and is always on the lookout for talented and motivated students to join his research group.

Visit the homepage of Dr. Josić to learn more.