Three Students Receive Funding Awards to Carry Out and Publish Research
The Department of Earth and Atmospheric Sciences Research Grants Program, now in its fifth semester, awards funds to students to carry out and publish research. Each semester, $5,000 is available, with up to $2,500 awarded per student.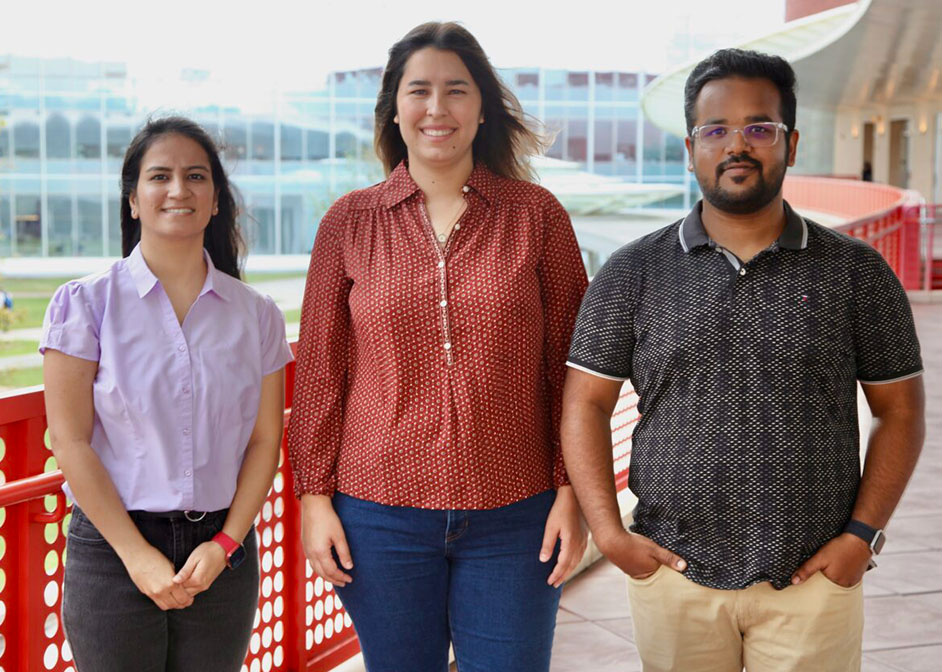 Students may apply each semester but may only receive one award per degree in EAS. The selection committee (currently Regina Capuano, Dan Hauptvogel, Xun Jiang, Shuhab Khan, and Julia Wellner [chair]) noted that the process is becoming more and more competitive each round.
Fall 2023 Recipients
Arya Tilak
Understanding the paleoclimatic context of the Late Quaternary Extinction in the Rodrigues Island, Western Indian Ocean
$1,800
FNU Anshika
Development of an Analytical Method to determine of Airborne Phthalates
$1,690
Nilay Gungor
Proglacial Delta-front Sediment Transport in West Greenland
$1,000