Event Student-Led Since Its Founding in 1988
Each year, Department of Earth & Atmospheric Sciences (EAS) student volunteers organize and plan the annual EAS Student Research Conference at the University of Houston.
The 2022 Student Research Conference was held virtually for the second year in a row on April 29 via Zoom, after the COVID pandemic canceled the conference in 2020 and pushed it online for the first time last year. While this year's conference was also held virtually, poster presentations were reintroduced to the online setting for the first time.
The spirit of the event is for the students to come together and share their research with faculty, EAS alumni, and industry experts and practice their presentation skills. Additionally, the student committee responsible for the conference gains experience organizing all aspects of a large event.
This year's event had a virtual attendance, including members of the EAS department, EAS alumni, and visitors from Houston-based oil and environmental industries. There were 24 presentations on Zoom, all by M.S. and Ph.D. students. Additionally, there were 19 poster presentations, with six by undergraduate students and 13 by M.S. and Ph.D. students. All of the presentations came from students in geology, geophysics, and atmospheric science. A team of 28 EAS faculty, EAS alumni, and industry experts judged the talks and posters.
Dr. Jonny Wu, assistant professor of structural geology, tectonics, and mantle structure, gave the keynote address. His 30-minute talk was entitled Unsubducting Lost Tectonic Plates in Earth's Mantle to Rewind Deep Time and included a memorable TikTok, a first for the conference.
The 2022 abstracts and conference program, along with information on conferences in past years, can be viewed here.
Meeting Organizers
Madeline Statkewicz, Conference Chair & Content Creator
Michael Martinez, Assistant Conference Chair & Judging Coordinator
Ana Vielma, Assistant Judging Coordinator
Veronica Guzman, NSMIT Liaison
Morshad Ahmed, Assistant to NSMIT Liaison
Sara Rojas, Organization of Materials
Tanzina Akther, Oral Session Host
Tabitha Lee, Oral Session Host & Atmospheric Science Representative
Oral Presentation Awards
Senior Ph.D. Oral Presentation Judging Category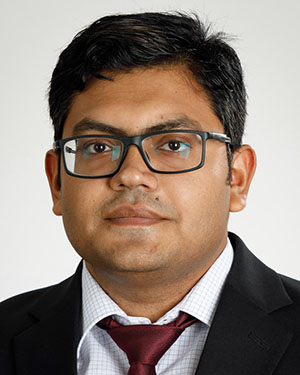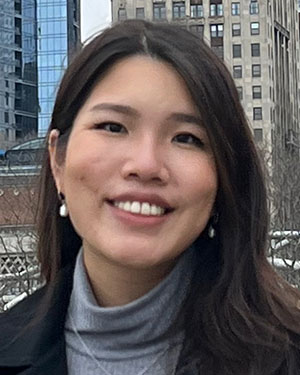 First Place ($850 prize): Md Nahidul Hasan: Estimating Thermal Stress and Expelled Hydrocarbons from Mesozoic-Cenozoic Source Rocks of Southern Gulf of Mexico
Second Place ($650 prize): Claire Ong: Analysis of PFAS in the Edwards Aquifer
Third Place ($450 prize): Tabitha Lee: Identifying Unreported NO2 Hotspots in Satellite Data
M.S. and Early Ph.D. Oral Presentations Judging Category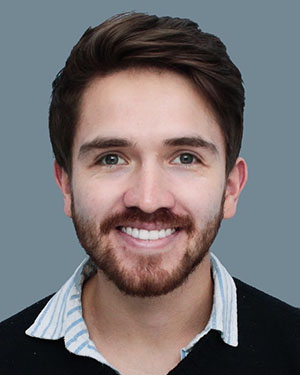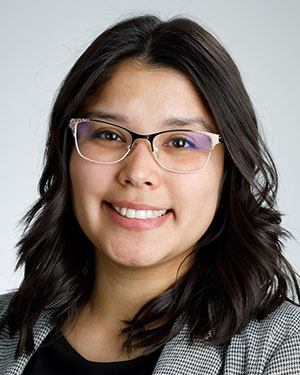 First Place ($750 prize): Juan Pablo Ramos: Coniacian-Santonian-Sourced Petroleum System Along the Deepwater Caribbean Margin of Colombia
Second Place ($500 prize): Sara Rojas: Quantifying Vegetation and Land Cover Changes about the Path of Hurricane Harvey
Poster Presentation Awards
M.S. and Ph.D. Poster Judging Category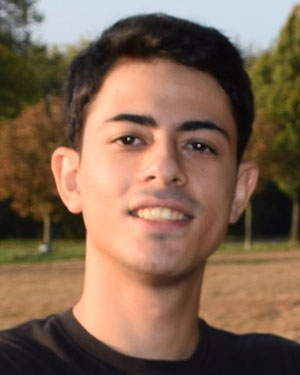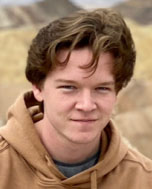 First Place ($500 prize): Rachel Clark: Sediment Transport and Accumulation in the Amundsen Sea, West Antarctica
Second Place ($400 prize): Aydin Shahtakhtinskiy: Quantifying the Impact of Hurricane Harvey on Barrier Island Systems of the Central Texas Coast and Their Recovery: An Example from Mustang Island
Third Place ($300 prize): Michael Comas: Sedimentary Record of Recent Retreat of Pine Island Glacier, Amundsen Sea, Antarctica
Undergraduate Poster Judging Category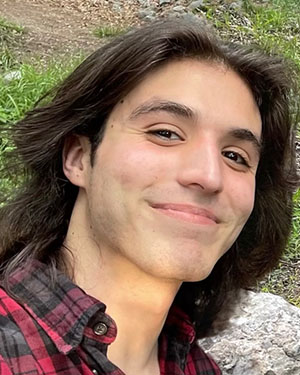 First Place ($750 prize): Steven Ramirez: Searching for Slabs within the Earth's Mantle through Tomographic Analysis of the North Pacific Basin
Special Thanks to the Judging Panel
A special thanks to our Student Research Conference Committee members, Michael Martinez and Ana Vielma, EAS faculty judging coordinator, Dr. Daniel Hauptvogel, and the distinguished panel of 28 EAS faculty and industry judges who volunteered their time and expertise to judge the student oral presentations.
Nine EAS Faculty Judges
Lorenzo Colli
Sharon Cornelius
Xun Jiang
Minako Righter
Jinny Sisson
Robert Stewart
Jiajia Sun
Ny Riavo Voarintsoa
Yingcai Zheng
Nineteen Industry and EAS Alumni Judges
Irene Arango, Chevron
Elizabeth Baker, Shell
Humberto Carvajal-Ortiz, Core Laboratories
Fernando Castillo, Q-Spectrums Solutions
Aya El Attar, ConocoPhillips
Rosemarie Geetan, Bifrost Energy
Gary Guthrie, Roxanna Oil
Stephanie Hari, Hess Corporation
Lillian Jones, Geophysical Society of Houston
Chinaemerem Kanu, Jasco Applied Sciences
Sanja Knezevic Antonijevic, Occidental
Kaas Koster, Occidental
Kristie McLin, ConocoPhillips
David Meaux, BP, Retired
Javier Miranda, De Golyer & MacNaughton
Duane Pierce, Black Stone Minerals, Retired
Mark Richardson, ExxonMobil, Retired
Linda Stembach, Star Creek Energy
Ye Wang, ConocoPhillips