Shelby Johnston Received Highest Teaching Award to a Graduate Student
Shelby Johnston, fifth-year graduate student in the Department of Earth and Atmospheric Sciences, was selected by the Provost's Office to receive the Graduate Teaching Assistant Award for Teaching Excellence in 2021. This is the first time this award has been given to an EAS graduate student.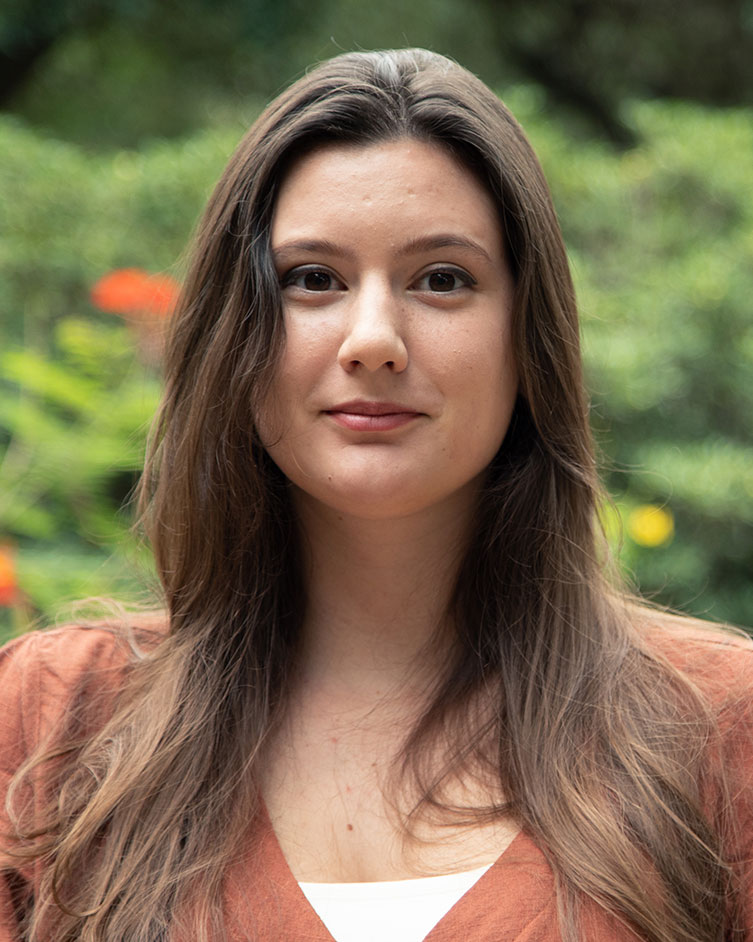 The University of Houston Teaching Excellence Awards recognize excellence in teaching for both individuals and groups. The Graduate Teaching Assistant Award is one of the eight individual teaching award categories, and no more than four graduate students are recognized each year. The award is competitive university wide, and it is the highest teaching award a graduate student can receive at UH.
In 2021, three graduate students were selected for the Graduate Teaching Assistant Award. Shelby Johnston is the only recipient from the field of science and engineering. The award carries a cash prize of $3,500.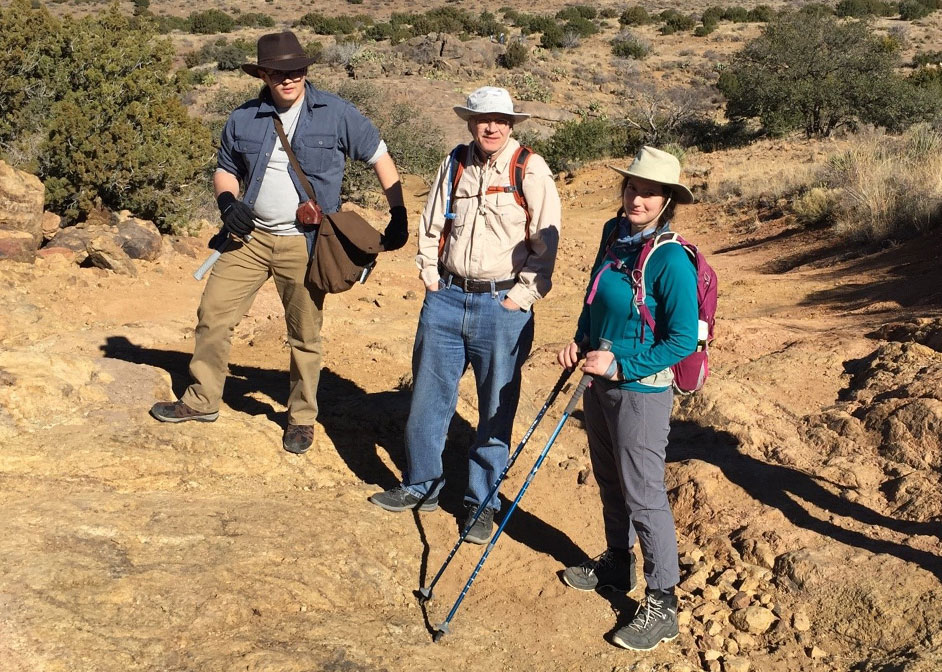 Shelby has served as a Teaching Assistant for a variety of courses, including Physical Geology, Field Methods, Mineralogy, Petrography, Stratigraphy, and Igneous and Metamorphic Petrology. Students rated her technical abilities and her professionalism highly, describing her as "the most helpful TA I've had at UH," "100% committed to her job and she does it with excellence," and "patient and providing students with step-by-step explanations."
Creative Solutions as Courses Moved Online
During the pandemic in 2020, Shelby completely redesigned the Igneous and Metamorphic Petrology lab curriculum so students could transfer to online labs. This had to be done as the students were no longer able to use microscopes to look at thin sections of rocks as they would normally do. This experience is essential for them to learn how to identify minerals in rocks and their textures.
Shelby used available petrographic images of different rocks online and then created interactive labs where students could go to those specific slides online, move through the different views of each thin section, and answer questions she provided – making it a dynamic process just as if the student was on the microscope in the lab. During the labs, she would also work with them online to go through these slides interactively. She was able to successfully 'replace' in-lab microscope technology with online resources necessary during the pandemic, without compromising the learning.
One of her innovations was to make a geology map of Middle Earth and have the students follow the route that Bilbo Baggins took from the Shire to the active volcano of Mt Doom. The students had to match their thin sections to the units on the map and put together their geologic history.
Shelby also took the initiative to create two display cases of minerals for undergraduates. She also has added minerals and signs in a variety of different displays. Many students waiting for labs now have minerals to inspire them to learn more geoscience.
Teaching and Outreach that Cultivates Student Curiosity
In her teaching statement, "Going Beyond the Classroom," Shelby aims to cultivate students' curiosity and skills, encouraging them to use information learned in the classroom to solve problems in other fields. She does so by maintaining student engagement through her creative content.
Shelby also tries to provide an accessible and equitable environment to students. She worked with administration to regain ADA compliance to the Science & Research 1 exterior so that non-ambulatory students could once again enter the building. In Spring 2020, she led virtual tours through her lab facility to engage students in research at a time when they were all at home.
In addition to her outstanding teaching, Shelby launched a website that allowed K-12 and college students to interact with a science lab during the quarantine. Shelby has been involved in programs (Skype a Scientist and Letters to a Pre-Scientist) to interact with elementary and middle school students.
She was named an Executive Counselor for the International Association for Geological Diversity. Shelby is passionate about this organization's efforts to tackle diversity on many levels including various handicaps.
During her time at UH, Shelby's performance has redefined what an educator can do. She has used ingenuity and creativity in a manner above and beyond what we have previously seen. Her abilities rose to an even greater level when she had to switch her teaching to online.
Despite her heavy involvement in educational and outreach activities, Shelby is also doing excellent research in geochemistry. She defended her Ph.D. dissertation this spring on isotopic studies of Earth and Solar system processes.
The department wishes Shelby the best in her research career and congratulates her on this high teaching honor. The Provost's Office will have ceremony to honor the 2021 awardees in early May.