Maby Scholarship Recognizes Top Candidate in Texas
Paige Given, a senior geophysics undergraduate student in the University of Houston's Department of Earth and Atmospheric Sciences, received the Maby Scholarship from the Houston Geological Society (HGS) Undergraduate Scholarship Foundation. This scholarship is awarded to the top overall candidate in Texas.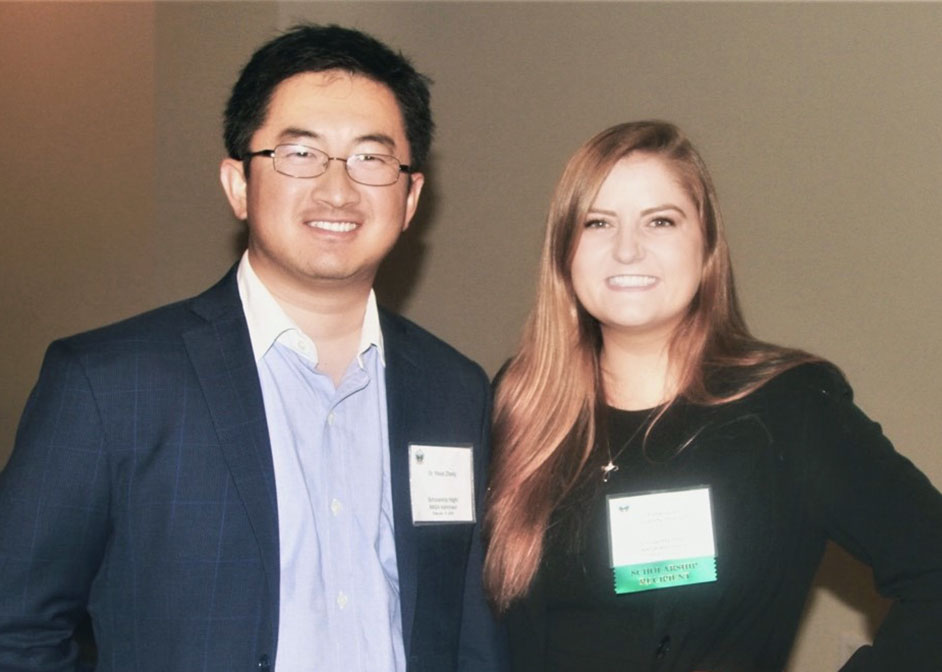 Each year, the HGS calls on several universities in Texas to submit their top two undergraduate students as candidates for HGS scholarships. Multiple students are selected to receive scholarships, with the top overall candidate being awarded the Maby Scholarship which generously provides additional funds to help support the student.
Given attended the HGS Award Ceremony with her mentor, Dr. Yingcai Zheng, in February, where the HGS Foundation Chair presented her with the scholarship and a plaque to commemorate her accomplishments.
Given works on deep-earthquake research in the Tonga slab with Dr. Zheng, who has served as a mentor throughout her undergraduate career. She also completed research internships with the Incorporated Research Institutions for Seismology (IRIS) and the Southern California Earthquake Center (SCEC).
She is currently on track to graduate summa cum laude in Spring 2020 and will attend Stanford University in the fall in the Geophysics Ph.D. program.
Previous Article in 2018: Given Interns at Southern California Earthquake Center