Thirty-two EAS Students Land Jobs, Internships or Training Course Opportunities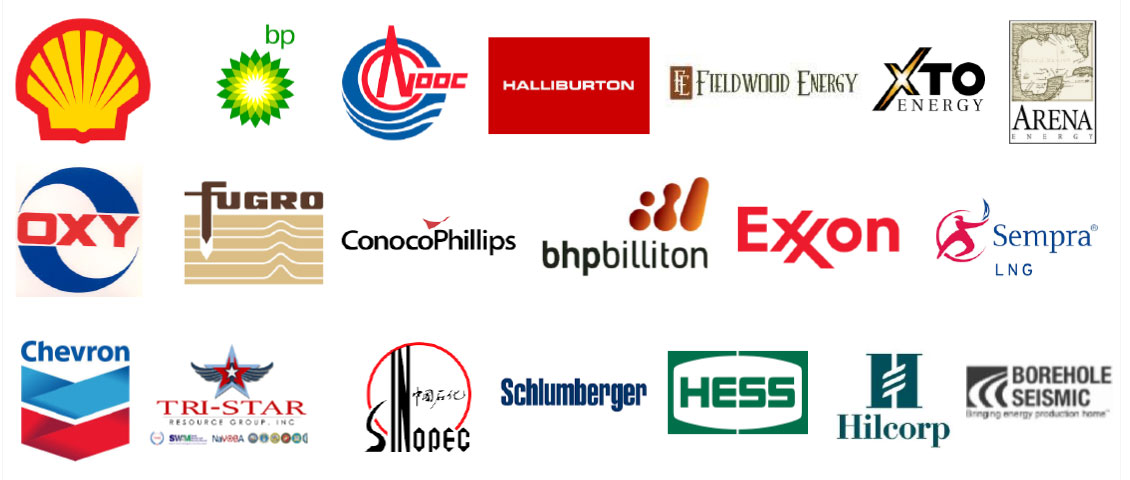 Thirty-two recent and soon-to-be University of Houston Department of Earth & Atmospheric Sciences graduates are starting full-time exploration jobs and summer internships in the oil industry of Houston and China. Their degree types include Ph.D., M.S., or B.S. and include specialties in either geology or geophysics.
Congratulations to all of these young professionals on starting their careers!
Eight EAS Ph.D. Grads Starting Full-Time Jobs
McKensie Kilgore (Ph.D. - Geology), Shell (Houston)
Jack Kenning (Ph.D. - Geology), ConocoPhillips (Houston)
Marcus Zinecker (Ph.D. - Geology), BP (Houston)
Dustin Villarreal (Ph.D. - Geology), Hess (Houston)
Luchen Li (Ph.D. - Geophysics), Sinopec (Beijing)
Sharon Cornelius (Ph.D. - Geophysics), Schlumberger (Houston)
Zhili Wei (Ph.D. - Geophysics), Halliburton (Houston)
Luis Carlos Carvajal (Ph.D. - Geology), BHP (Houston)
Nine EAS M.S. Grads Starting Full-Time Jobs
Leiser Silva (M.S. - Geology), Fieldwood Energy (Houston)
Elizabeth Davis (M.S. - Geology), BP (Houston)
Xiaoyun Peng (M.S. - Geophysics), CNOOC (Shenzen, China)
Malik Alam (M.S. - Geology), Halliburton (Houston)
John Boyle (M.S. - Geology), XTO Energy (Spring, TX) and ExxonMobil Field School (Wyoming)
Walter Reed (M.S. - Geophysics), ExxonMobil (Spring, TX)
John Teske (M.S. - Geology), Sempra LNG (Houston)
Jeff Hensley (M.S. - Geology), ExxonMobil (Spring, TX)
Nick McDaniel (M.S. - Geophysics), ExxonMobil (Spring, TX)
One EAS B.S. Grad Starting Full-Time Job
Stanley Njoku (B.S. - Geophysics), Fugro (Houston)
Five EAS Ph.D. Students Starting 2020 Summer Internships and Training Courses
Aydin Shahtakhtinskiy (Ph.D. - Geology), BP (Houston)
Sean Romito (Ph.D. - Geology), ConocoPhillips (Houston)
Carolina Ramon (Ph.D. - Geology), Occidental (Houston)
Rachel Clark (Ph.D. - Geology), Shell (Houston)
Zohreh Souri (Ph.D. - Geophysics), Shell (Houston)
Six EAS M.S. Students Starting 2020 Summer Internships
Matthew Storey (M.S. - Geology), Arena Energy (The Woodlands)
Maddie Bishop (M.S. - Geology), Arena Energy (The Woodlands) and ExxonMobil Field School (Wyoming)
Matthew Law (M.S. - Geophysics), Borehole Seismic LLC (Houston)
Jacob Miller (M.S. - Geophysics), BP (Houston) and ExxonMobil Geophysics Training Course (The Woodlands)
Makayla Jacobs (M.S. - Geology), Chevron (Houston)
Andrew Stearns (M.S. - Geology), Shell (Houston)
Three EAS B.S. Grads Starting 2020 Internships
Nicolas Ortiz (B.S. - Geology), Tri-Star Group (Houston)
Nikola Bjelica (B.S. - Geology), Hilcorp Energy (Houston)
Trevor Russell (B.S. - Geology), QED