Research Presentation Addressed Climate Change in the Arctic Regions
On December 12, two Ph.D. students, Delaney Robinson and Rachel Clark, from the University of Houston's Department of Earth and Atmospheric Sciences presented their research during the "Arctic Hour" hosted by the Royal Norwegian Consulate General in Houston. This event, which took place at the Norway House, focused on politics, technology and the environment in the Arctic region.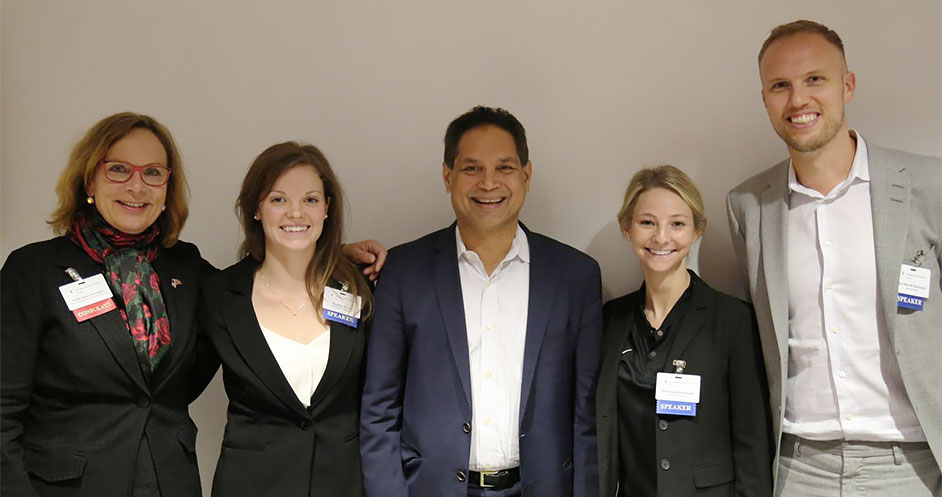 As geologists, Robinson and Clark have worked in Arctic Norway (Svalbard) and West Antarctica. They gave a joint presentation called, "A scientific perspective on climate change in the polar regions," which emphasized how geoscience research uncovers past glacial cycles and informs how the polar regions might change in the future.
Additional presentations that covered politics, technology and economics in the Arctic were given by the Royal Norwegian Consul General Hilde Skorpen, Jon Marsh Duesund from Rystad Energy and Sudhir Pai from the Technology Collaboration Center.
Robinson and Clark hope to return to the consulate in the coming year to provide updates on their research and further discuss developments in the Arctic.