Geology Major to Attend Field Work Course at University Centre in Svalbard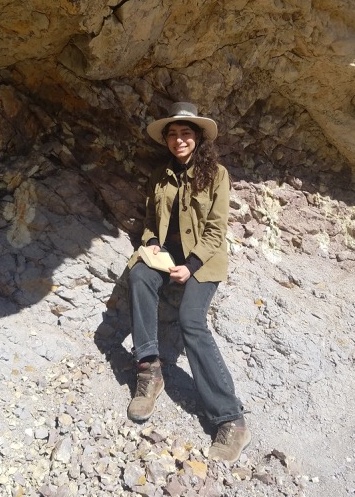 Amanda Pascali, who is entering her senior year as a geology major in the University of Houston's Department of Earth and Atmospheric Sciences, has been selected as a recipient of the American Association of Petroleum Geologists (AAPG) L. Austin Weeks Undergraduate Grant.
In addition to her geology course work, Amanda has worked in Dr. Paul Mann's lab and has recently joined Dr. Julia Wellner's lab group. She will use the AAPG grant to fund travel and tuition to the International Bachelor Permafrost and Stratigraphy field work course at the University Centre in Svalbard, Norway (800 miles from the North Pole).
In addition, the grant will allow her to participate this summer in an upcoming project with Wellner consisting of analyzing and conducting x-ray fluorescence scanning on sediment cores from Antarctica to assess eustatic and environmental changes over time.
Pascali will continue to participate in educational outreach and channel her creative and artistic interests in addition to pursuing Arctic and Antarctic research. Currently, she volunteers at Title I elementary schools for children from low-income families where children are primarily first-generation Americans, like herself. Her current career goals include becoming a science communicator along with continuing as a singer/songwriter.