Course Included Hands-on Flying of Drones to Make Aerial Surveys
Department of Earth & Atmospheric Sciences students from the University of Houston attended a UAV (Drone) Short Course Workshop organized by the Houston Geological Society this fall.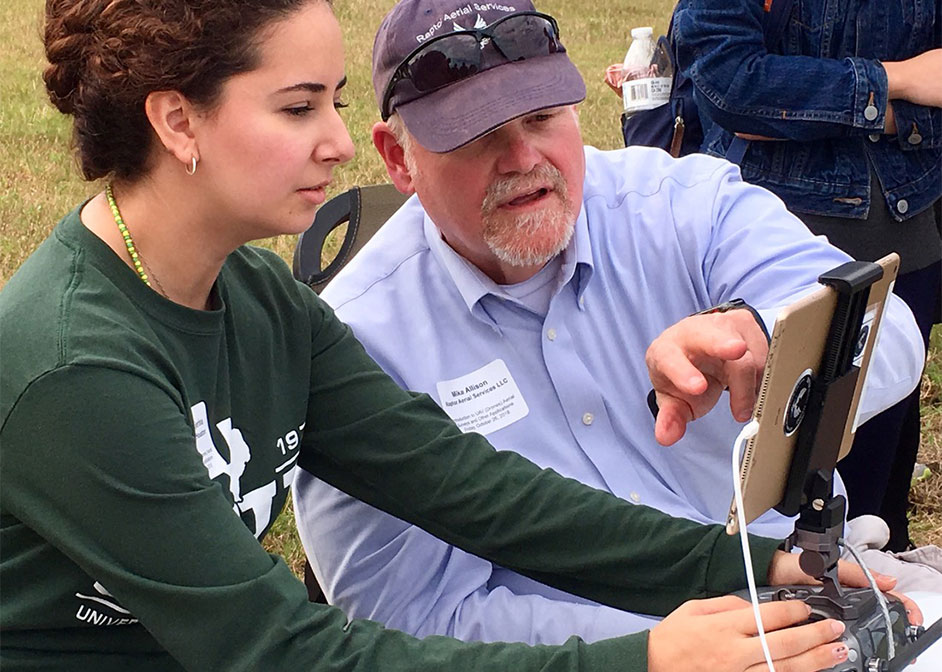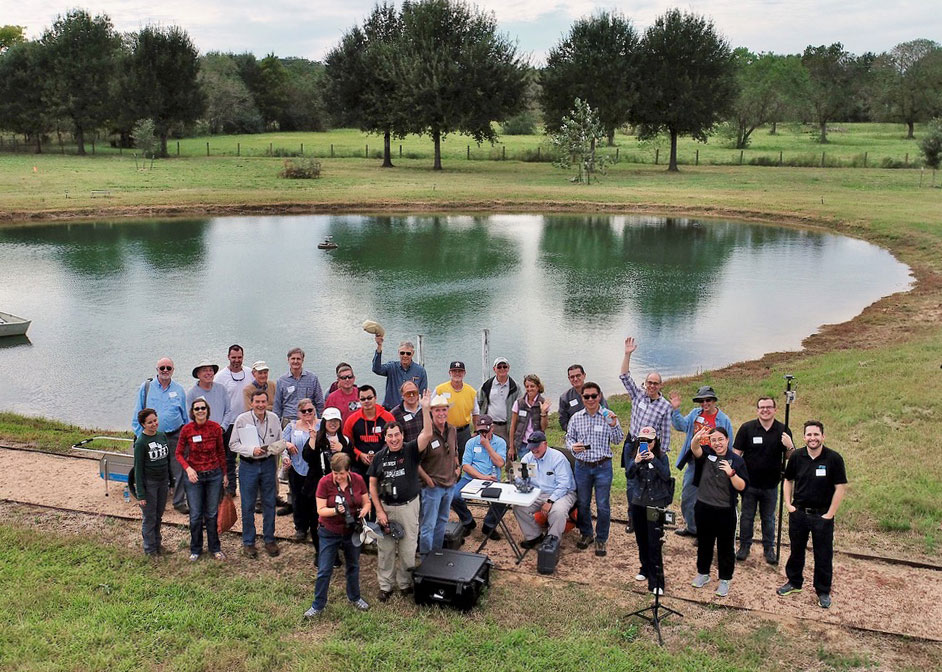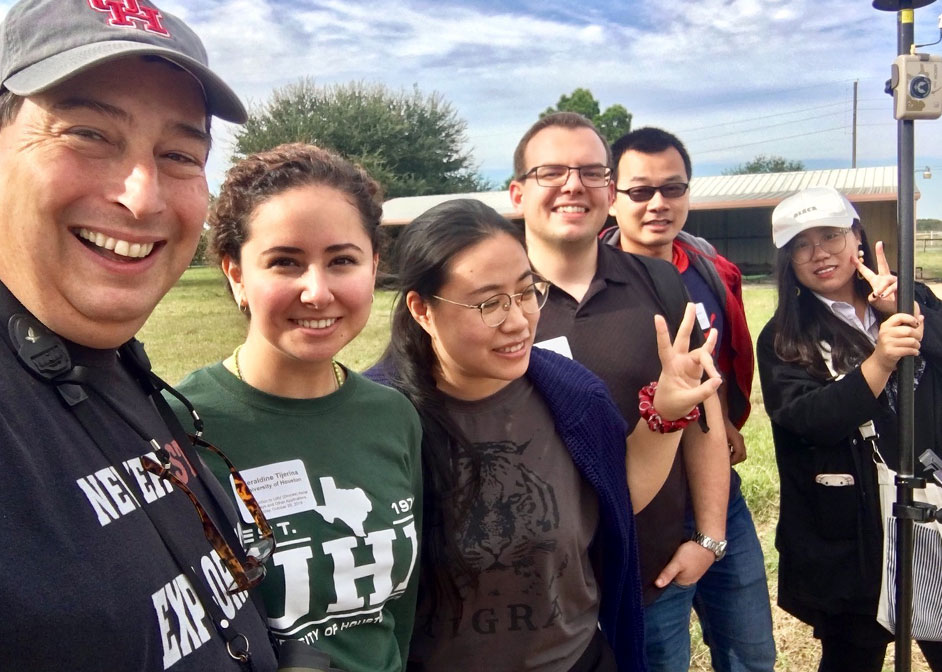 EAS participants included Ph.D. students Jieying Ding, Xiao Yu, Xin Zhou, and Lin Xiong, master's student Matthew Case, undergraduate research assistant Geraldine Tijerina, and UH adjunct professor Charles Sternbach. The course instructor was Mike Allison, and the course was hosted at Sternbach's Star Creek Ranch west of Katy, Texas.
The short course discussed how over reliance on 2D geologic mapping techniques has become a handicap in the 21st century due to multiple inefficiencies and lack of data-sharing capabilities. The use of different types of UAVs (unmanned aerial vehicles) or drones is becoming a popular 3D mapping tool in many industries, such as agriculture and oil and gas, to solve real problems in a safe, cost efficient manner.
The use of drones to produce 3D geologic mapping models, integrating SfM photogrammetry with UAS and LiDAR, is an area of major growth and innovation in the geosciences. Unmanned aircraft systems are of high interest to industries in that they are low-cost, lightweight drones; provide live remote video feed; can filter airborne LiDAR data; and can reduce the risk of potentially dangerous mapping areas.
Mike Allison demonstrated specific applications for UAVs for flood control and mining surveys that greatly reduce preparation time and minimize the cost of equipment and personnel. Other applications included using drones to inspect the integrity of industrial plants and refineries and to survey construction sites with accuracy down to 1 cm. By attaching sensors to drones, more complex tasks include detecting gas leaks, monitoring air quality, and conducting surveys using Ground Penetrating Radar.
Products from drone imagery include: high-resolution aerial photos and videos; orthomosaics (photo maps); digital surface elevation maps; digital terrain models; and thermal imaging. Data collected by UAVs can be analyzed using Geographic Information Systems (GIS) and various specialized software developed for drone surveys.
The EAS students who attended had the opportunity to learn how to lay out Ground Control Points and were able to fly the drones to acquire small aerial surveys.
- Geraldine Tijerina, EAS Undergraduate Research Assistant