Brook Runyon Part of Select Group Invited to Present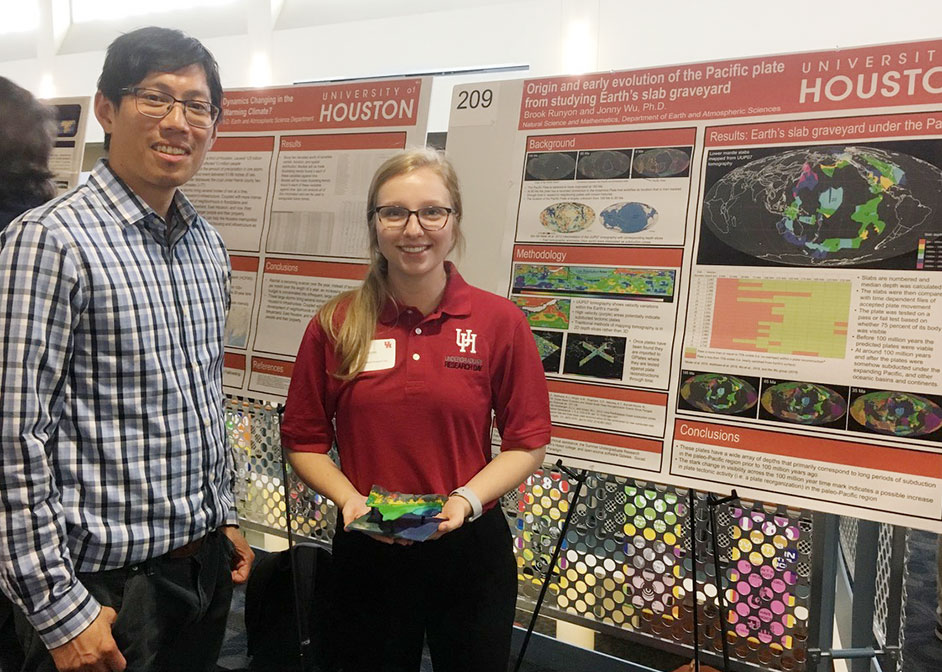 Congratulations to Department of Earth & Atmospheric Sciences undergraduate student Brook Runyon. She was selected to present her undergraduate research poster to University of Houston President Renu Khator, Provost Paula Short, Board of Regents Chair Tilman Fertitta, and other members of the Board of Regents. The presentation will occur at the Board of Regents meeting on November 15.
Runyon's poster is entitled "Origin and early evolution of the Pacific plate from studying Earth's slab graveyard." Her research was completed during a 2018 Summer Undergraduate Research Fellowship with faculty advisor Jonny Wu, EAS assistant professor in structural geology, tectonics and mantle structure.
Participation in the Board of Regents' poster session is by invitation only and includes a select group of student posters from the 2018 Undergraduate Research Day.