Recognized in Hackathon Competition Dedicated to Software Development for Oil and Gas
Lian Jiang, a geophysics Ph.D. student in the Department of Earth & Atmospheric Sciences at University of Houston, won a second place award in the Hackathon contest during the LIFE 2018 conference organized by Halliburton on August 19 at the Marriott Marquis Hotel.

LIFE, an acronym for Landmark Innovation, Forum, and Expo, is an annual conference held in Houston that has become the Houston oil industry's premier business and technology event. It attracts super majors, independents, national oil companies, service companies, and other participants in the global exploration and production value chain.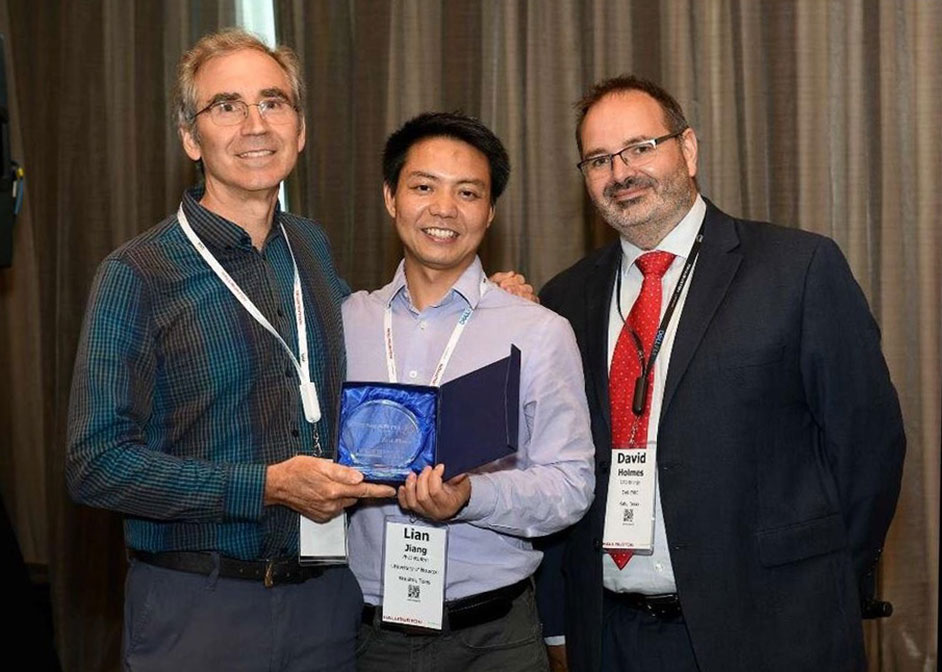 The Hackathon event (also known as the OpenEarth Community Hackathon) is a one-day competition dedicated to software development in the oil and gas industry. Contestants sharpened their existing skills and learned new techniques they can apply in their respective companies or research areas. The participants chose from different projects focused on machine learning, automation, artificial intelligence, and oil well construction. The theme of this year's LIFE conference was the economic impact these new technologies are having on the oil and gas business.
There were about 30 participants from the oil and gas industry and academic institutions that included Jiang and other students from UH's EAS department. After the group completed their chosen tasks, each participant had to summarize their results to a panel of judges from the oil industry.
The title of Jiang's second place presentation was "Facies Classification with Machine Learning," which was a popular topic both in the audience and among the judging panel.
After completing of his Ph.D. at UH in 2019, Jiang hopes to apply machine learning techniques to oil and gas exploration and production efforts at a Houston-area company.