Krupnik to Work 3 Months in Custer Gallatin National Forest
This summer, Diana Krupnik, a third-year Ph.D. student in the Department of Earth and Atmospheric Sciences at the University of Houston, has been selected to be part of GeoCorps America in a collaborative project between the Geological Society of America and the U.S. Forest Service. Krupnik is the first UH student to earn a position in this program.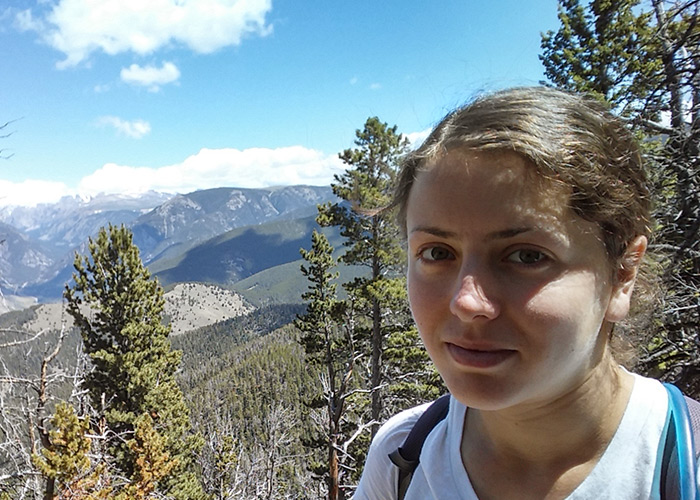 When Krupnik was an undergraduate student, she attended the University of Houston/Yellowstone Bighorn Research Association (YBRA) field geology program in 2014. She returned for two years as a teaching assistant.
Now, Krupnik will be working in the Custer Gallatin National Forest based in Red Lodge, Montana, for three months. For about half of her time, she will be involved in educational outreach doing interpretative geology programs for local groups, school children and those who travel on the popular Beartooth Highway.
The rest of the time, she will be involved in a karst resource inventory to help develop a Forest Cave management plan. She will set up GIS monitoring in heavily visited caves. She will also help monitor mining activities, mine reclamation work and abandoned mines.
GeoCorps America provides geoscientists with volunteer projects on America's public lands. The program fills a need for more geoscientists to be working on research and education in public lands through partnerships with the Bureau of Land Management, the National Park Service, and the U.S. Forest Service.
In 1997, the Geological Society of America began this program with only 2 internships. Now, they place nearly 190 geoscientists annually in 90 different public spaces. These positions are highly sought after as last summer, ~2200 students applied for these positions.
While Krupnik is the first UH student to be selected, another former YBRA student had a similar position in this office and created interpretive signs with Marv Kaufman about local geology.
To learn more about GeoCorps America, visit www.geosociety.org/GSA/fieldexp/GeoCorps/home.aspx.