Bedle Works in Area of Petroleum Exploration
Heather Bedle recently joined the University of Houston's Department of Earth and Atmospheric Sciences as an instructional assistant professor in the area of petroleum geology and geophysics.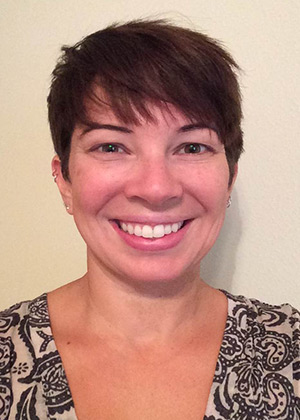 Bedle received her B.S. in physics from Wake Forest University in Winston-Salem, N.C., and then spent four years as an engineer in the defense industry working for Raytheon and Northrup Grumman Corporation. She then attended Northwestern University and received an M.S. in geological sciences, and later was awarded a Ph.D. in earth and planetary studies with a dissertation focusing on seismic tomography.
Prior to joining UH, Bedle worked at Chevron in Houston for several years. She started out as a lead geologist in Chevron's Gulf of Mexico Business Unit for the Bay Marchand Field, developing and drilling multiple prospects including horizontal wells and dump floods. She then transferred to the Petronius deep water GoM asset, where she developed and drilled sidetrack wells, in addition to planning and executing a new 4D seismic acquisition.
Three years ago, Bedle joined Chevron's Energy Technology Company, where she worked as a senior geophysicist for their Reservoir Properties from Seismic team providing specialized geophysical analyses for their global business units, as well as teaching courses. She also was a lead investigator on a research initiative trying to improve source rock identification from seismic.
At EAS, Bedle is offering two courses in 3D seismic interpretation using Kingdom software to give both graduate and undergraduate students hands-on experience in petroleum workstations. She also is developing a course for graduate and undergraduate students on subsurface mapping and development geology. Her unique, cross-disciplinary background and extensive background in petroleum exploration will greatly benefit the EAS department's curriculum and research efforts in the petroleum area.