Program Part of NSF International Research Experience for Students Grant
Eight students – six undergraduates and two graduate students – are doing landslide research in China as part of an International Research Experience for Students (IRES) that is a U.S.-China collaboration.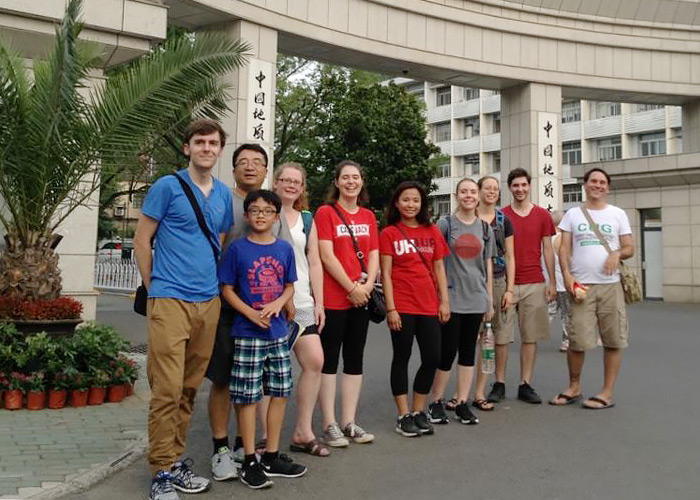 The participating students from the University of Houston's Department of Earth and Atmospheric Sciences are Jennifer Welch, Wanda Crupa, Valerie Smith, Janice Navarro, Benjamin Miller, and Jacob Kratavil. Robert J. Abel, a student from UH's media production and communication department, and Katherine Sorrows, a student from Earlham College, are also participating in the program.
The program, hosted by UH and China University of Geoscience (CUG), also includes Dr. Guoquan Wang from UH's Department of Earth and Atmospheric Sciences and Dr. Hanwen Zhou from CUG, serving as mentors.
The IRES project is supported by a National Science Foundation grant (project information). The current activity is the first field trip of a three-year project focusing on landslide research and is a collaboration between UH and CUG.
The first four weeks of the eight-week program took place June 13-July 9. The first week involved training in Freeport, Texas, where students received hands-on experience using GPS and Lidar technologies.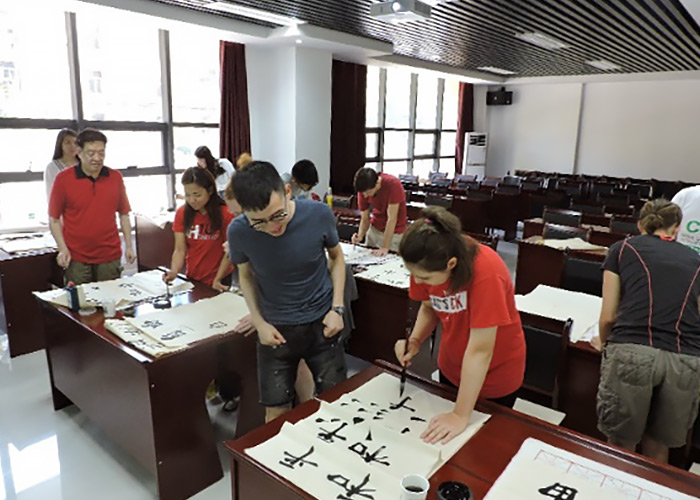 In weeks two and three, the students flew to China and participated in Chinese language and culture coursework at CUG in Wuhan, the capital of central China's Hubei province. Students toured the CUG museum, Moshan Mountain at East Lake, and took a river cruise along the Yangtze River. Chinese lectures included coursework in Chinese phonics, calligraphy, seal cutting and opera makeup.
During week four, students completed geology training at CUG's field camp in Zigui where they were given onsite lectures on the Hunag Ling intrusion, Xiang Yu Cun, Dong Yin, Badong formations, and the Lianziya Landslide.
In the last three weeks of the program, students will travel to Badong. They will spend several days completing Lidar scans of the Huangtupo landslide sites.
The Huangtupo landslide is the largest (approximately 70 million m3) and most complex landslide in the Three Gorges Reservoir Region which consists of four sub-landslides. This tractive landslide has been noted to move at around 30 mm per year on its leading edge with heavy rainfall accelerating its creep. The stability of the Huangtupo landslide is threatening the lives and property of several villages in Badong County, as well as the shipping industry on the Yangtze River.
By completing the Lidar scans of the landslide sites, students are setting the stage for the next two years of data collection by providing a baseline for the Huangtupo landslide future movements.