Two Ph.D. Students Receive Research Grant

Support Awarded by Gulf Coast Association of Geological Societies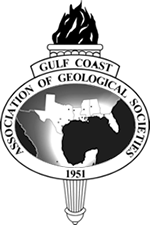 Yiduo Liu and Peter Anderson, Ph.D. students in the University of Houston's Department of Earth and Atmospheric Sciences, have been awarded a 2015 Gulf Coast Association of Geological Societies Student Grant.
The $1,500 grant supports their research on igneous rocks in the Gulf of Mexico region. The project title is "Origin of the Late Cretaceous Igneous Rocks along the Northern Gulf of Mexico Margin."
They will use the funding to conduct a series of geochemical analyses on basaltic samples collected from Mississippi, Arkansas and Louisiana, in order to better understand the origin of the Late Cretaceous magmatism and its impact on petroleum systems in the Gulf region.
This research is supervised by Drs. Jonathan Snow and Michael Murphy, as a subsidiary project of the Igneous Rocks of the Gulf of Mexico Region consortium.