Snow Elected President-Elect of UH Faculty Senate

Will Begin Term in January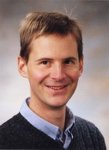 Dr. Jonathan Snow, a professor of isotope geochemistry in the Department of Earth and Atmospheric Sciences, was elected president-elect of the University of Houston Faculty Senate.
He will officially take the role of president-elect in mid-January and become president of the Faculty Senate in January 2016. Following his term as president, he will serve as past president for another year.
Each position carries duties that involve working with upper administration to guide the course of the University and to manage the work of the Faculty Senate which now includes all the former councils.