The Bachelor of Arts degree in Art  is the curriculum for students who wish to combine a broad-based liberal arts education with an expanded study of contemporary studio art practices. Students will experience the visual arts through a variety of disciplines, approaches, and tools, gaining the skills and languages to extend the possibilities of visual expression. The study of art history, criticism and theory will complement studio work by providing the contexts for historical and contemporary art production. Because it is a BA degree, students study a foreign language and take nine hours of courses outside the major requirements. BA students also pursue a field of individual interest by completing a minor, a second major, a second bachelor's degree or a senior honors thesis.
The Bachelor of Arts degree in Art History offers students the opportunity to study art historical trends from ancient times to the present, in both Western and non-Western cultures. This degree requires 36 hours of art history, in addition to the University and College requirements. Students also study other fields as history and anthropology to complement their art history research.
The Bachelor of Fine Arts degree offers majors in graphic design, painting, photography/digital media and sculpture, and the latitude to work across disciplines through a broad range of related arts and art history courses. The program prepares students with the technical, critical, and analytical skills necessary for creative professional practice.

The BFA degree follows this progression:  
fundamentals studio courses  
intermediate studio courses
major-specific competitive portfolio review; once accepted into a major, a student advances to:  
final semesters of major course work at the junior and senior levels
Click the links below to download information sheets about the individual majors in the School of Art:
Art, BA
Art History, BA
Graphic Design, BFA
Painting, BFA
PDM, BFA
Sculpture, BFA

Studying in Houston
The Houston community is a rich environment in which to study art and art history. Its large and diverse range of art collections include, among others, the renowned Museum of Fine Arts and its branches in decorative arts, the Museum of Printing History and the Menil Collection, which have permanent collections. The Contemporary Arts Museums and the Center for Contemporary Craft, as well as many alternative art spaces and galleries focus on traveling exhibitions. Art History students are encouraged to avail themselves of these collections for coursework, internships, and general self-enrichment.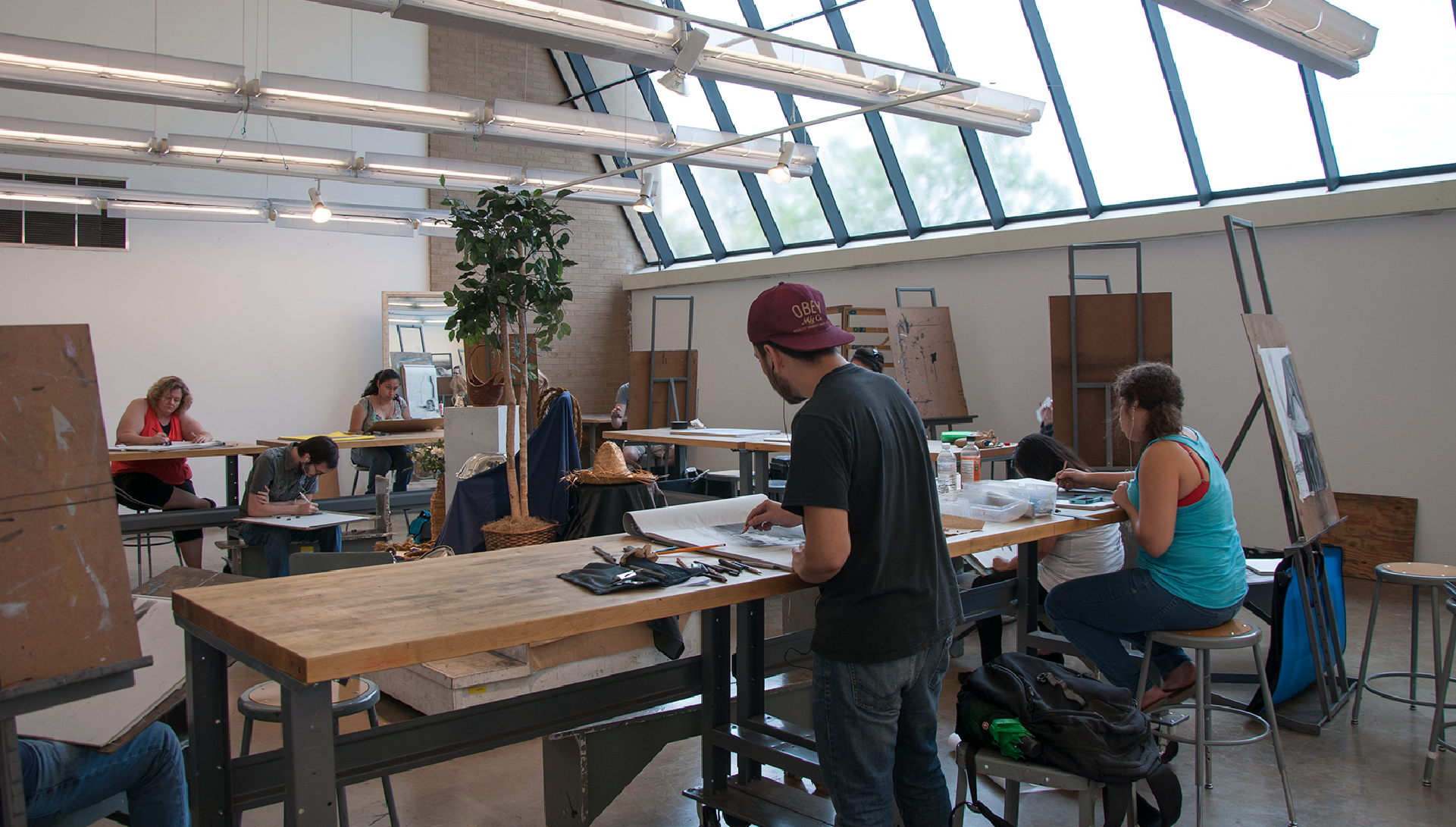 Image Credit, Top: Patrick Hubbard.