Beckham Dossett
Associate Professor
Program Coordinator
E-mail: bdossett@uh.edu
Office: Fine Arts, 100C
The Photography/Digital Media Program prepares students to work in dynamic careers where historic and innovative imaging technologies dominate. As members of a diverse metropolitan community with a long history of institutional support for photography, we are committed to making and studying creative works in an environment that promotes civil discourse, self-awareness and student success. Through student-driven research and concentrated studio time our students actively engage in technical and conceptual experimentation and interdisciplinary investigation. 
MFA in Photography/Digital Media
The MFA program in Photography/Digital Media is recognized for its comprehensive approach to creative lens, media and time-based artwork. This 3-year program has a very strong traditional fine art photography component, but is also one of the first university photography programs in the country to include digital media as an integral part of its curriculum. Aesthetic diversity and the development of individual artistic vision are emphasized and discussed in regular individual critiques and as a part of the group dialog in a seminar offered each semester. 
Graduate students are provided with their own studio spaces within a studio complex equipped with shared Mac workstations for scanning and printing to Epson 7800 and 4900 printers. In addition, students have broad access to medium and large format cameras, DV/HD video equipment, well-equipped wet lab and studio facilities, and also eligible to have individual black and white enlarger suites of their own.
Houston is a great city for photography. The collection at the Museum of Fine Arts, Houston (MFAH) is world-class and the basis for regular exhibitions. The Houston Center for Photography and numerous commercial galleries exhibit photography and media on a regular basis. and numerous commercial galleries exhibit photography and media on a regular basis.  Additionally, every two years the entire city focuses on photography for Houston's Fotofest.  During this bi-annual conference, photography enthusiasts flock from around the world to see exhibitions, share their portfolios and attend lectures. Nearly every commercial and non-profit gallery space participates with a photography related event or exhibition during the conference.
Visiting Artists/Curators
The UH PDM Visiting Artists Program draws on the panoply of guest artists brought to Houston by FotoFest, the Houston Center for Photography, the Core Program at the Glassell School and other exhibition spaces in the city. Visiting Artists include: Bennie Flores Ansell, Bill Armstrong, Amalia Mesa Bains, Colin Blakely, Shelley Calton, Alejandro Cartagena, Mel Chin, Jamal Cyrus, Hernease Davis, Ben De Soto, Jess T. Dugan, Hasan Elahi, Genevieve Gaignard, Harry Gamboa Jr., Genevieve Gainard, Meggan Gould, Barbara Hammer, Jacqueline Hayden, Tanja Hollander, Earlie Hudnall Jr., Amy Jorgensen, Priya Kambli, Edgar Leciejewski, Mads Ljundahl, Sara Macel, Linarejos Moreno, Bill Morrison, Sondra Perry, Ethan Rafal, Steve Rowell, Jason Salavon, Bryan Schumaat, Rishi Singhal, Krista Steinke, Eddo Stern, Debra Stratman, Barbara Tannenbaum, Nick Vaughn/Jake Margolin, Anne Wilkes-Tucker and Geoffrey Winningham.
Visiting curators include: Natasha Egan, curator at Museum of Contemporary Photography, Chicago; Hannah Freiser, Director of Center for Photography Woodstock, New York; Charles Guice, independent curator; Ben Hickey, curator at Masur Museum of Art, Monroe, LA; Bill Hunt, independent collector and curator; Barbara Tannenbaum, curator at Cleveland Museum of Art; and Beth Pickens, writer, arts consultant. Guest faculty include James Sham, Kelly Sears and Jamal Cyrus.
Internships
Internships with Houston-based exhibition spaces are encouraged. Advanced undergraduate students whose Studio Art GPA are 3.0 or better, and MFA students may submit proposals to the area coordinator to do internships with alternative spaces, non-profit arts organizations, or museums for 3 semester credit hours. FotoFest continues to be a major resource for student internships. Other organizations that have participated are the Houston Center for Photography, Southwest Alternate Media Project, DiverseWorks, the Blaffer Gallery, Project Rowhouses, the Aurora Picture Show and the Contemporary Art Museum Houston.
Careers
For our most enthusiastic and committed graduates, the BFA is the beginning of a dynamic career making and exhibiting art.  Graduates contribute to the cultural vitality of the Houston community as well as other cultural centers around the world.  PDM graduates are well positioned for acceptance into competitive graduate programs and many PDM graduates do choose to pursue an MFA.  
Specific career options include educator, freelance or staff videographer/photographer, digital technician, photographic editor or video editor.  Many students find employment in art institutions such as galleries, museums and non-profit art spaces as well as in support industries like documentation, archiving and art handling.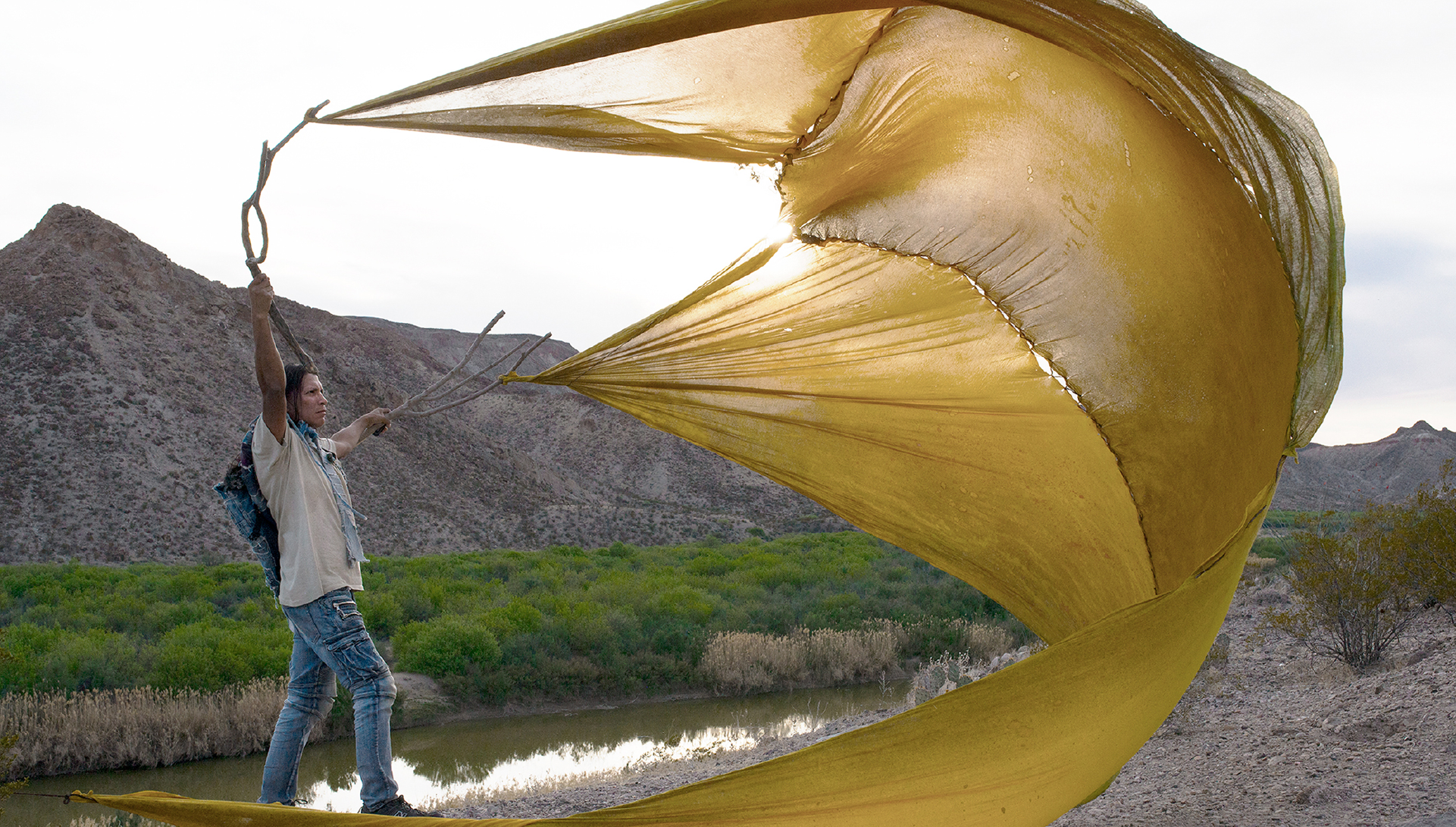 Image Credit, Top: Katie Lanier; Bottom: Jesus Gonzalez.