Aaron Parazette
Program Coordinator
Professor
E-mail: apar@uh.edu
Office: Fine Arts, 404B
Painting is a both a rich and formidable tradition steeped in history, and an evolving, expansive, and dynamic field of activity. Our MFA Program in Painting is pluralistic, and we celebrate the diverse approaches, methodologies, and research interests that enrich and enliven painting. However, you find yourself working, our MFA program will provide you with the time, resources, academic framework and support as you strengthen and refine your painting practice.
The structural backbone of our program is an intensive, self-motivated studio investigation, supported by faculty mentoring, critique with visiting artists and critics, and peer-group support.  Studio research is supplemented by a broad range of course and seminar offerings, access to excellent facilities for printmaking, ceramics, wood, metal, and digital fabrication, and internships in Houston's world-class museums, galleries and alternative spaces.
Internships
Graduate students are eligible for internships in area museums, alternative spaces and commercial galleries, including DiverseWorks Artspace, Lawndale Art Center, The Station Museum, The Contemporary Arts Museum, and the Museum of Fine Arts, Houston. Interns gain invaluable insight into the operations of for-profit and non-profit visual arts venues as gallery assistants, curatorial and research assistants, exhibition preparators, and education and outreach program assistants. Internships are an invaluable practicum supplement to academic programs and studio practice. Specific information regarding eligibility, internship requirements and opportunities is available from the Painting area program coordinator. 
Careers
Our most dedicated graduates enjoy dynamic careers making and exhibiting art. For these artists, the BFA degree is only the beginning of a lifetime of learning and dedication to the profession, as they establish independent studio practices and begin their professional careers. These graduates follow the path of productive, impactful artists, by expanding discourses in contemporary art, and contributing to the cultural vitality of Houston and other important art centers. 
Many find employment in fine art related fields in institutions such as museums, galleries, and non-profit spaces; and in support industries including art handling, documentation, and preservation. Others complete teaching certification requirements through the College of Education and teach in public school systems. Students who are interested in teaching at the college level must first earn an MA or MFA degree.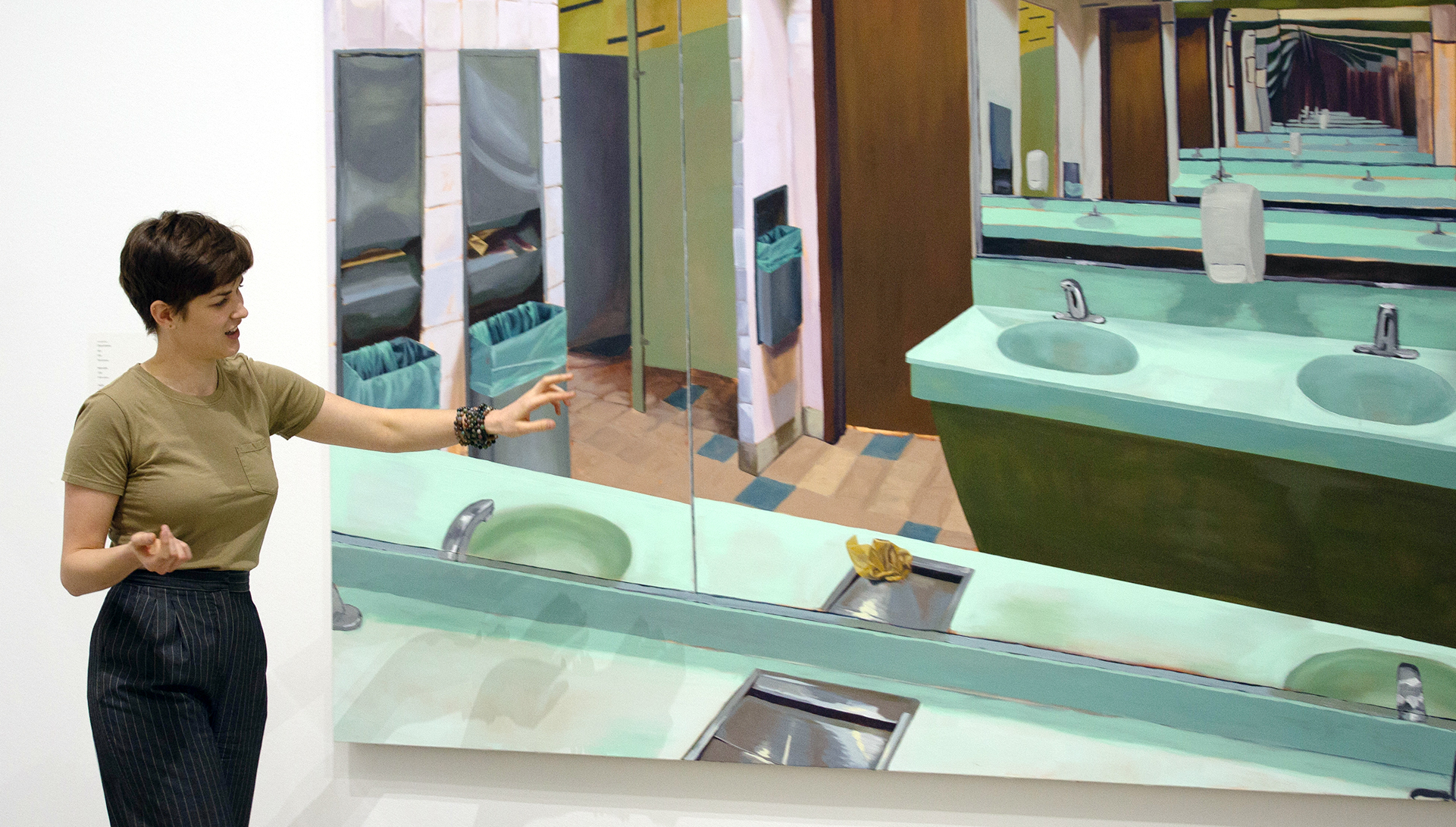 Image Credit, Top: Wanda Harding; Bottom: Charis Ammon.