Katy in Brief is the newsletter of the University of Houston at Katy. It is distributed eight times a year.
Current Issue - February 2020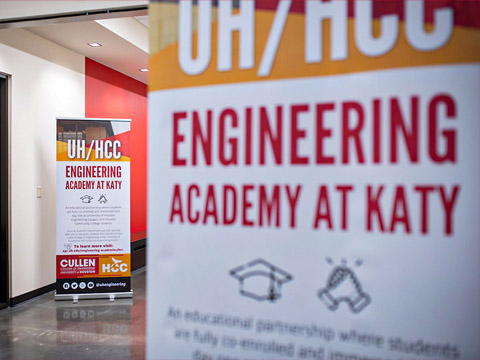 More than 100 students and their families turned out to learn more about the new HCC/UH Engineering Academy this month. College representatives were on hand to answer questions and promote the partnership. Read more...
Sign up to receive the newsletter >
Past Issues