The Future of Cybersecurity Amidst Potential for Widescale, Multi-vector Attacks
July 21, 2023
By Chris Becker
With our lives more dependent than ever on digital networks, and the arrival of emerging technologies like the Internet of Things, Artificial Intelligence and Industry 5.0, the field of cybersecurity is booming.
As cyberspace technology continues to evolve at a rapid pace, cybersecurity professionals predict that digital attacks, known as "next-gen cyber-attacks," will be persistent, sophisticated and well-funded by organized criminals or nation states. Individuals, organizations and government institutions are all at risk.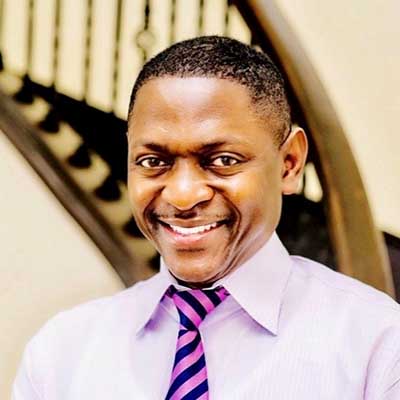 "We are in an ever-expanding interconnected world where the boundaries have collapsed," said Jovita Nsoh, who this fall begins a position as assistant professor of cybersecurity in the Technology Division at the Cullen College of Engineering. Nsoh believes the traditional "bastion" approach to protecting a network as if it were a fortress is no longer feasible.
"Your perimeter is wherever you are right now," he said.
Born in Cameroon, Nsoh's foray into cybersecurity began in Germany, where he started his university studies and worked as a computer lab administrator, cleaning up faculty and student computers and recovering files lost due to viruses.
Upon graduation from the Massachusetts Institute of Technology with a post graduate diploma in cybersecurity design and policy, he was invited to become an IT auditor, a job title that at the time was unfamiliar to him. For the next few years he worked on IT infrastructure and helped companies adhere to IT policies, and eventually found his calling as a cybersecurity professional.
Going back to the 1980s and 1990s, what Nsoh and cybersecurity professionals refer to as "gen-one" cyberattacks were carried out mainly to embarrass the user, disrupt a network and allow the hacker to show off and gain notoriety for their hacking skills. In the 21st century, digital attacks have become much more complex.
Cybersecurity professionals now face widescale, multi-vector attacks, which come from different angles of a network, including the world wide web, smartphones, servers, storage devices and emails. These attacks impact connected computers, as well as the industrial space of our critical infrastructure.
Nsoh explained most cybersecurity products are currently based on predictive, pattern-recognition algorithms, which are inadequate when confronted with a next-gen "zero day" cyberattack.
"My call to action is for cybersecurity professionals to evolve from pattern, recognition-based tools that were developed using what is known as supervised learning, to using more unsupervised learning tools," he said. (Unsupervised learning tools can uncover hidden and unknown patterns or structures.)
As a result of its research programs, University of Houston has been recognized by the National Security Agency and the Department of Homeland Security as a Center of Excellence for Work in Cyber Defense, and its cybersecurity degree program is designed to develop the professional skills necessary to work in a variety of cybersecurity careers.
When it comes to competing in the field of cybersecurity, a field as wide and with as many opportunities for specialization as medicine, Nsoh's advice to his students as to what to study is simple.
"Go back to the basics," he said. "Understand the basics of computers, from the hard drive to the memory, and how the various components are connected to the network, and from there, you can branch out."
Nsoh also takes great comfort in the interest students have in his field, as their enthusiasm bodes well for a safer future.
"I have 65 students signed up for my intrusion detection class," Nsoh said. "That is awesome. The cyberfield continues to explode."
The Technology Division of the UH Cullen College of Engineering is housed on the UH at Sugar Land instructional site.
Read more
Browse Related News Categories