Heroes in the Pandemic A Salute to Our Nurses
May 6, 2020
When the World Health Organization announced that 2020 would be the Year of the Nurse and Midwife, they could not have anticipated how appropriate that title would be. There has been one constant in the battle against the Covid-19 pandemic—the care of a nurse.
"The University of Houston College of Nursing is committed to teach the next generation of nurses what it means to build professional leaders and clinical experts for excellence in health care through strong inter-professional collaborations and partnerships," said Kathryn Tart, professor and founding dean of the college. "It takes us all, working together, to support our community, our state, our nation and the world."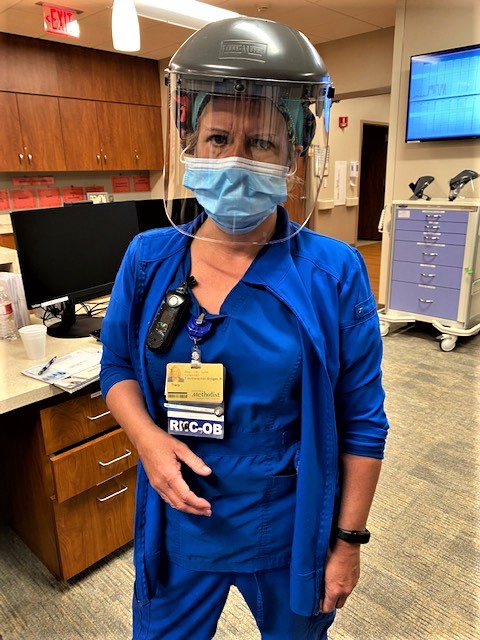 As health care workers move to the front lines of the pandemic, the college's faculty members and students are answering that call.
Professor of Practice Tracy McManaman-Bridges is a lecturer in the college's Second Degree BSN program. She oversees students' activities in the obstetrics simulation lab and the obstetrics curriculum. She has her faculty practice at Houston Methodist Sugar Land Hospital as an OB nurse caring for patients throughout the pandemic.
Lee Anne Lightfoot, clinical assistant professor at the college, has served at two area hospitals, through her faculty practice, as an operations administrator, screening and treating positive Covid-19 patients in the intensive care units and on designated medical/surgical Covid-19 units.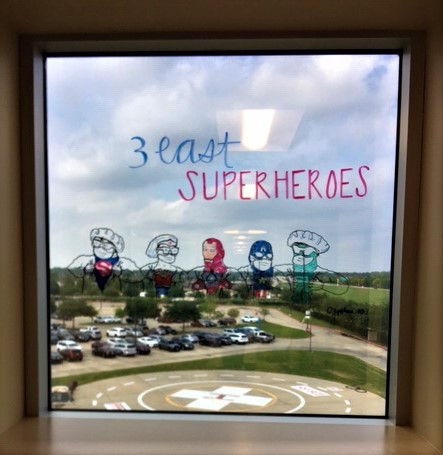 "Every time we discharge a recovered COVID patient, the Beatles' song, 'Here Comes the Sun' or Andra Day's inspirational song, 'Rise Up' is played overhead," she said. "It brings a tear to my eyes -- another life saved by the heroes in scrubs."
Lightfoot's area of expertise is in administration leadership and medical surgical nursing. She said at each shift change, a round of applause is played overhead to thank the staff at the front lines.
"The nurses are resilient," she said. "Best profession ever."
The impact of the college's faculty is felt by their students whose passion for nursing is sparked and nurtured.
Raul Silva, a student in the college's RN to BSN program, chose to pause his academic goals so he could use his nursing skills in New York, one of the highest concentrated areas of Covid-19 cases.
Silva, a registered nurse who already was employed at HCA Kingwood as an emergency room nurse, now is working 12-14 hour days, five days a week at the Mamonides Medical Center in Brooklyn.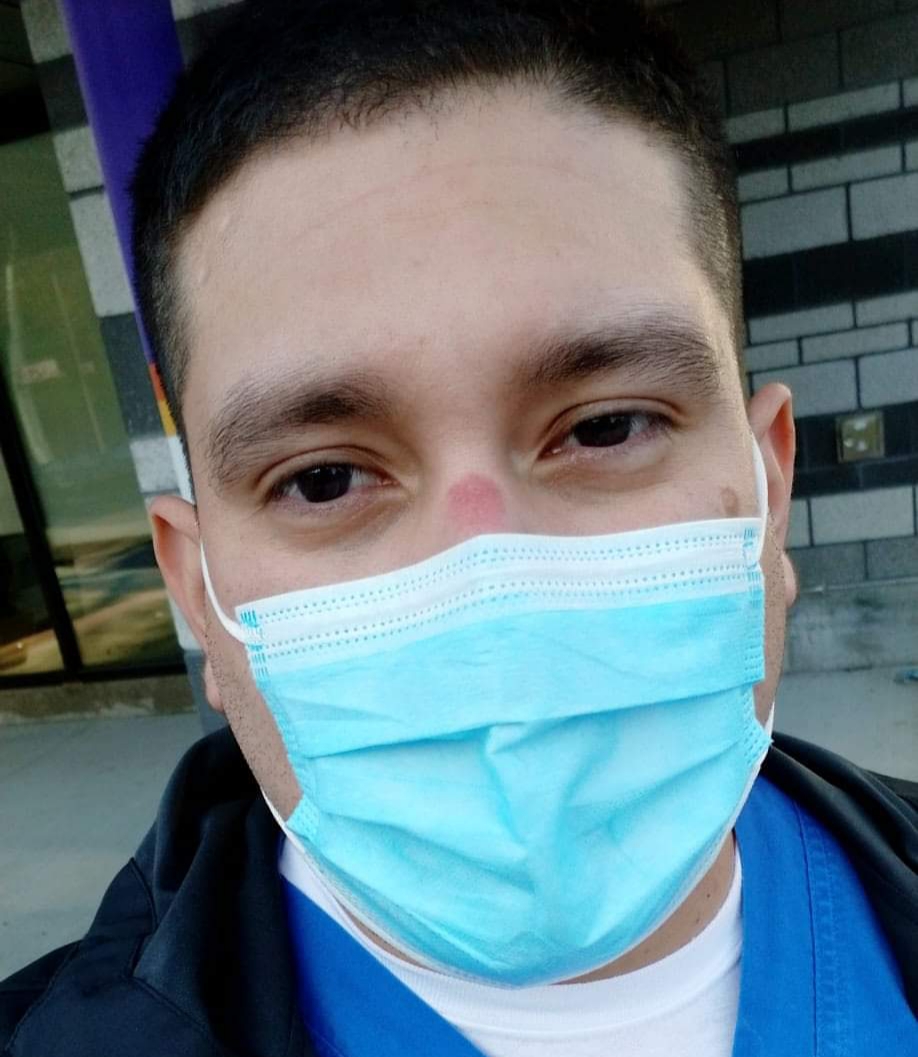 "I am placed in a recovery hospital to aid in continuity of care for all recovering Covid patients," he said. "We can see up to 10 patients per nurse. Our role is to encourage breathing exercises, wean them off oxygen dependency and help them with their medication regimens."
This is the first time Silva ever has been to New York. He plans to return to UH for classes in the fall.
"I want to give recognition to all health care workers, from housekeeping personnel to all nurses and physicians, who are risking their lives to help their communities," he said. "We each are one piece of the elaborate puzzle and together we will overcome this crisis, one patient at a time."
Read more