Nurses Trained to Stay Safe While Treating Covid-19 Patients
March 27, 2020
Health care workers, in larger numbers, are at risk of contracting the very illnesses they are working to treat. As COVID-19 spreads around the world, nurses have a front row view to the pandemic and the threat to health care providers.
"The threat is real," said Kathryn Tart, professor and founding dean of the University of Houston College of Nursing. "Health care providers have always been in the fray of bacterial and viral infectious diseases. We saw this with HIV/AIDS, Ebola, SARS and H1N1."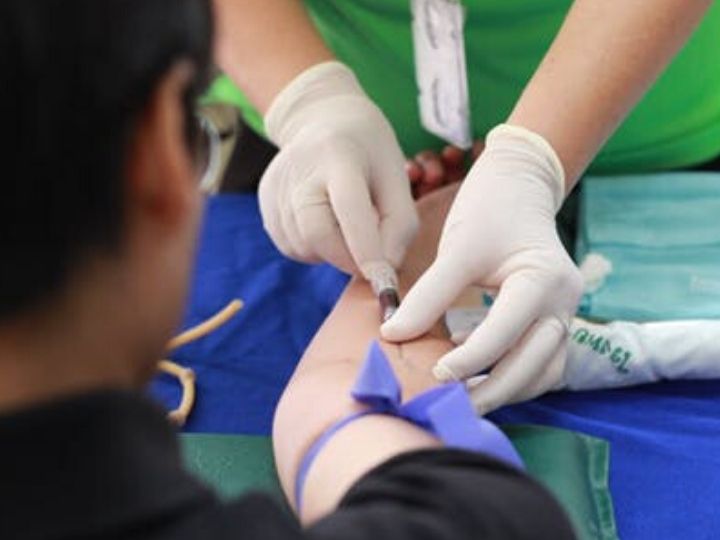 Tart says infectious disease and infectious disease control are woven into every nursing curriculum, from learning how to wear personal protective equipment (PPE) to participating with community health departments to simulate disaster responses.
"Students are evaluated on infectious disease control through tests/exams and appropriate application of infectious disease control measures in simulation and in practice," Tart said. "Nurses care for patients in the community and provide public health. As students learn, they will learn in real time as they prepare to become the nurses of the future."
Students with the college have participated in simulation of disaster responses with the Fort Bend County on disaster management response. These exercises simulate disseminating information or medication that may be needed in response to a disaster.
"As our health care providers work to treat COVID-19, our students have relinquished their clinical sites for the semester, primarily to keep the health care providers and patients safe, and to reserve all available PPE for the providers," Tart said. "Our online simulation will help our students meet course and clinical objectives."
Health care providers use the personal protective equipment based on the mode of transmission COVID-19 is spread through respiratory droplets produced when an infected person coughs or sneezes, which is why nurses and other health care providers use eye shields, masks, gloves and gowns.
At home, health care providers may make an extra effort to quarantine themselves away from their families. "They may be living in different areas of the home, like the garage," said Tart. "It is difficult to make decisions about caring for others and caring for one's family."
Ultimately, Tart said, nurses need to take care of themselves physically and emotionally. They need good nutrition, rest/sleep and mental rest.
"Each of us need to extend patience and grace to oneself, our family and friends, and the health care workers on the front lines. Stay home. It is the smart and loving thing to do for our community and our health care providers," said Tart.
"Encouraging and thanking a nurse, physician, therapist, housekeeper, chief executive officer of a health care facility goes a long way," she said.
Read more