Nurse's Touch Award Recognizes Technology Skills, Honesty
March 3, 2020
Danielle Quintana, clinical assistant professor at the UH College of Nursing, is honest, ethical, and a role model who is skilled at teaching with technology. Those qualities have earned her a prestigious Nurse's Touch award from ATI Nursing Education.
"I am grateful to my colleagues for this nomination," Quintana said. "As educators, we have the great responsibility of passing on critical tools to the next generation of nurses. Faculty use our positive influence to motivate, inspire and mentor students to reach their full potential, knowing they will be next in line to transform and innovate health care."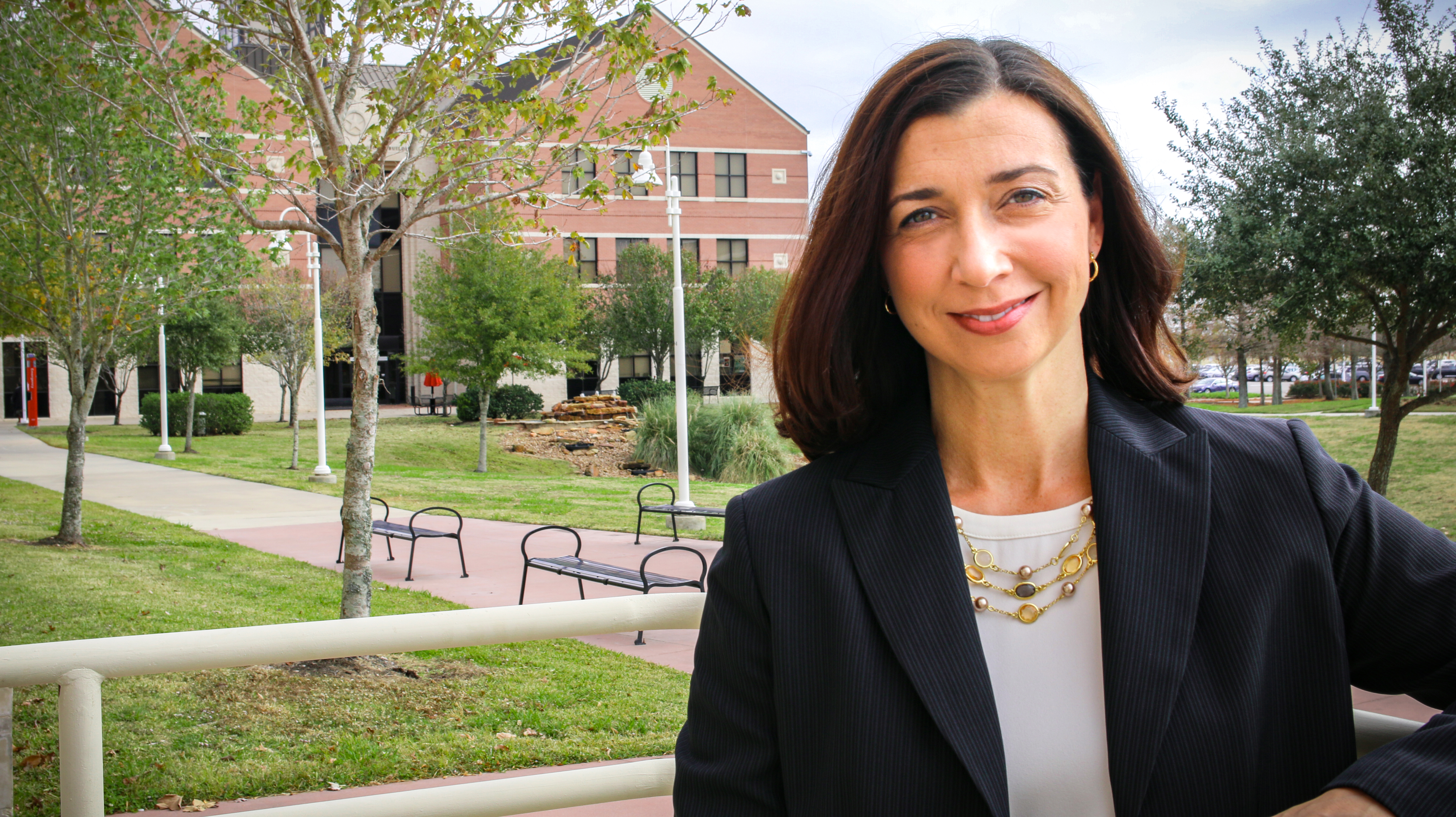 Quintana is one of four nurse educators from around the country to receive the award, which recognizes nursing academics who excel at teaching the technical knowledge and skills required to be safe, competent professionals. These honorees also are role models of ethical and honest behavior for their students and colleagues.
She and her fellow honorees will be recognized in a special ceremony at the 2020 ATI National Nurse Educator Summit in Seattle.
"We at the college are so proud of Professor Quintana," said Kathryn Tart, professor and founding dean of the college. "Her students love her, and she loves teaching the next generation of nurses who will compassionately and brilliantly care for patients every day, wherever they will serve. She is exactly the nurse that this award represents."
Each fall, peers and managers within the nursing profession nominate individuals who exemplify these qualities. A rigorous review and scoring process whittles the nominees to a handful representing four regions of the United States. One is then chosen from each region as its honoree.
In announcing the names of those honored with the Nurse's Touch award, the ATI noted a 2020 Gallup poll which listed nursing atop a list of honest and ethical occupations.
"(Nurses) are, in fact, the linchpin of a high-tech health care system that asks them to simultaneously act as skilled-care providers, information sharers, wellness educators, and quality-control experts," the judges said in a news release. "Helping nurses develop skills for such multivariate roles are nurse educators, the professors in nursing programs in colleges and universities."
Read more