Visitor Quick Start Guide
Access wireless networks on campus
UHGuest is UH's public, unencrypted network created to provide internet access to guests and visitors. To connect, simply select UHGuest from the list of available campus Wi-Fi networks.
Learn more about Wi-Fi networks at UH
UH Go Mobile App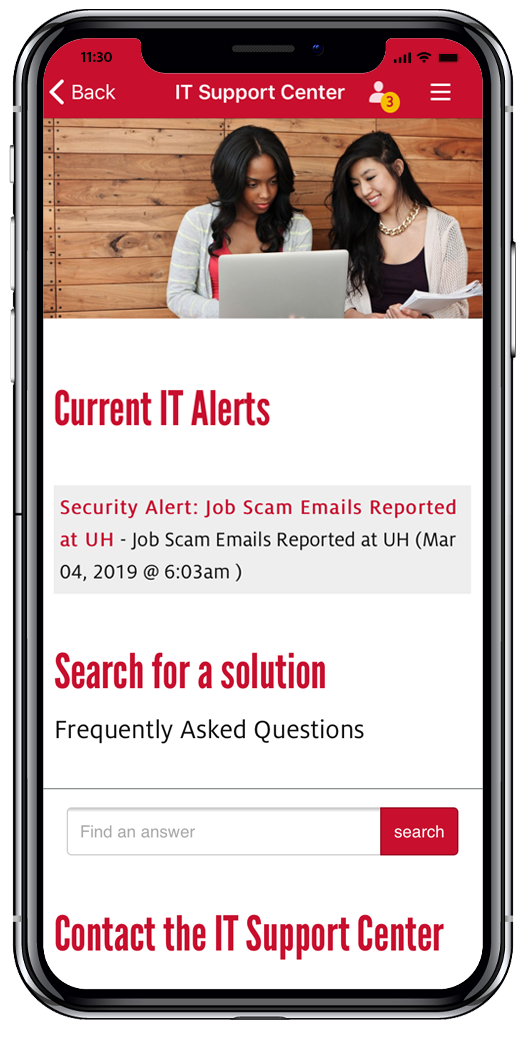 UH Go is the official mobile app for the University of Houston. Here, you will find university information and easy access to services from the convenience of your mobile device, including including a campus map, view on-campus dining options, and even get IT support on the go.
UH Go can be downloaded to your mobiled device today: iOS | Android OS
Contact Us
We are here to support you! We offer walk-up support in the Tech Commons, phone, email and live hat support as well. Learn more about how you can reach us.
You can also follow UIT on social media for UIT news and and service-related announcements: