Ross M. Lence Master Teacher Residency
2018 Ross M. Lence Master Teacher:


Colleen A. Sheehan



Join us for the 2018 Ross M. Lence Master Teacher Dinner on Friday, February 16. 
6 p.m. Reception
7 p.m. Dinner and Keynote Address
Tickets to the dinner are $50 per person.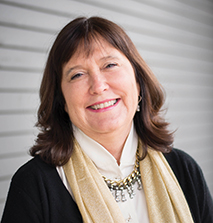 Colleen A. Sheehan is Professor of Politics and Director of the Matthew J. Ryan Center for the Study of Free Institutions and the Public Good at Villanova University, where she teaches courses in American Political Thought and Politics and Literature. She has served in the Pennsylvania House of Representatives and is currently a member of the Pennsylvania State Board of Education.

She is author of The Mind of James Madison: The Legacy of Classical Republicanism (Cambridge University Press, 2015), James Madison and the Spirit of Republican Self-Government (Cambridge University Press, 2009), and Friends of the Constitution: Writings of the "Other" Federalists, 1787-88 (with Gary L. McDowell, Liberty Fund Press, 1998). She has published numerous articles on the American Founding and eighteenth century political and moral thought in journals such as William and Mary Quarterly, American Political Science Review, Review of Politics, Georgetown Journal of Law and Public Policy, and Persuasions: The Jane Austen Journal. She  is currently working on The Cambridge Companion to The Federalist (with Jack Rakove, forthcoming from Cambridge University Press) and The World of Emma Woodhouse. 
---
The Honors College has set a goal of creating a $500,000 endowment to fund this program. To date we are more than halfway towards our goal, thanks to an anonymous donor. Please contact Hannah Barker at 713.743.3220 or hmbarker@central.uh.edu if you would like further information.