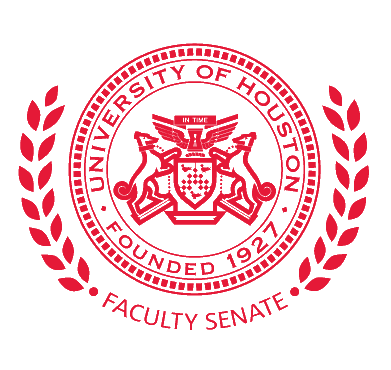 Welcome to the University of Houston Faculty Senate
No Announcements at this time
Featured Events
APeX Speaker Series: Dr. Pinky Shani

Talk: "Feasibility of Virtual and In-Person Qigong for Cancer Caregivers during the COVID-19 Pandemic."

The Assistant Professor Lecture Series (APeX) is intended to showcase the breadth and depth of groundbreaking research, scholarship, and creative activity being undertaken by UH early career faculty across disciplines, as well as to offer opportunities for cross-disciplinary networking.
Weekly Top 5
1. Continue the Countdown to Canvas by Requesting Your Canvas Shells

Request Now -

Canvas is coming!  Effective Summer 2023, Canvas will be the only Learning Management System available to UH instructors. Blackboard will be unavailable to all users, except Blackboard administrators, starting on June 1, 2023.  All Summer Mini, Summer, and Fall courses will be hosted on Canvas, and can be requested now or later this spring during the normal summer/fall request cycle using the Course Request System (CRS), found in Access UH. Courses from Blackboard can be imported (or "migrated") into Canvas, though adjustments may be needed after import. Developmental course "shells," which do not contain students, are for the purpose of building or developing a course and can be requested using a

form

.  In order to make your transition smoother, request Canvas shells now while you still have easy access to Blackboard in order to compare or copy materials that may not   perfectly. 

For important dates, links to tutorials and trainings, access to the developmental shell request form, and contact information for the Canvas Team, see the Countdown to Canvas Website.  The Instruction@UH Knowledgebase also contains articles and tutorials relating to migrating courses from Blackboard, getting started with Canvas, and much more.

2. Keep Connected at the UH Research Forum

March 27, 1pm - The UH Research Forum series is a means of virtual engagement with the UH research community. The lineup for the March event includes Partnering UH Research with Federal Advocacy with Megan Schneider, Associate Vice Chancellor for Federal Relations, University of Houston System; An Overview of the Responsible Conduct of Research by Laura Gutierrez, Senior Compliance Specialist, Office of Research Integrity and Oversight; Industry Contracts: What We Need to Know and When from David Schultz, Assistant Vice President, Sponsored Research Administration; and Tips and Tricks - 255 Characters or Less: When OneDrive File Names Require a Professional Organizer by Cris Milligan, Assistant Vice President, Research Administration.  Interim Vice President for Research Claudia Neuhauser will give welcome remarks and be available to provide updates and answer questions.  For more information and to register, see the event on the Division of Research Calendar.

3. Join the Final 2022-23 APeX Series Lecture for Discussion and Lunch

Mar. 29, 12:15-1:15pm - In the final uAPeX Lecture Series talk for this academic year, entitled "Feasibility of Virtual and In-Person Qigong for Cancer Caregivers During COVID-19 Pandemic," Dr. Pinky Shani, assistant professor in the College of Nursing, will share her research about the virtual delivery of mind-body programs for cancer caregivers. The APeX (Assistant Professor eXcellence) series highlights the work of early career UH faculty and expands awareness of innovative work across varied disciplines. The sessions are a great way to meet new colleagues or potential collaborators. The lectures take place in the M.D. Anderson Library room 306 and are also live streamed via MS TEAMS. A light lunch is provided for in-person attendees. For more details and a meeting link, check your inbox for the latest event flyer from the Faculty Senate.

4. Learn about Integrative Health and Wellness Coaching at an Upcoming Guest Lecture

March 30, 12pm - In both the U.S. and globally, health coaching is one of the newest healthcare professions to enter the healthcare world.  Attend a lecture by Karen Lawson, MD, DABIHM, and NBC-HWC to learn about the impacts and effectiveness of the profession and to learn about plans for a new UH training program.  UH Population Health is hosting this streaming event.  Register using the UH Information Technology link. 

5. Attend a Hybrid Symposium on the Return of Neo-Fascism

March 31, 12-4:15pm - The Department of Comparative Cultural Studies is co-sponsoring a symposium addressing the dangerous upsurge of neo-fascism and exploring how it operates in contemporary society on a global scale.  Speakers include Nicholas De Genova, Gerald Horne, Sarasij Majumder, David McNally, and Nancy Beck Young, all from the University of Houston, and Alberto Toscano from Goldsmiths, University of London.  This in-person and livestreamed symposium will take place in the Classroom and Business Building (CBB), Room 108.  For a livestream link, full list of co-sponsors, and detailed event description, see the event flyer.