Message from the President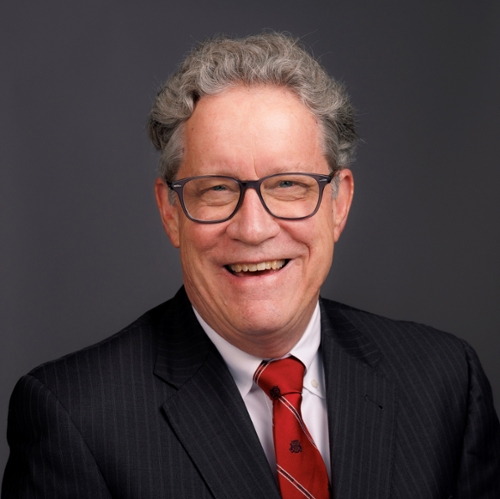 Salutations!   I am honored to serve as President of the UH Faculty Senate for the academic year 2022-2023.  In reflecting on the Faculty Senate Presidents who have gone before me, I recognize that I have big shoes to fill.  I have been so impressed with their calm, thoughtful, and insightful leadership.
As you visit this Faculty Senate web page, I challenge you to reflect on what you do well.  Different faculty members have different roles in teaching, service, research and scholarship.  Those categories even have overlaps in many cases.  All are important, and it takes all of us to move our enterprise forward.
The central function of Faculty Senate is Shared Governance.  We have been given the opportunity to have a voice in decisions and policy making.  The Faculty Senate with all of its components must contribute with excellence, so that we continue to have sound decisions and effective policies.  Also, when we contribute well, we justify the need to continue having this voice.  This web site is intended to help us in this process.

Be well and do well,
Dave Shattuck
What Is the UH Faculty Senate?
At the University of Houston, the Faculty Senate is an elected body committed to shared governance, the collective commitment of faculty and administration to work cooperatively with other university constituencies to achieve a common vision of excellence for the institution.
Successful shared governance requires active partnerships at all levels, from setting priorities to formulating policy. It depends on mutual trust, shared values, and ongoing communication between faculty and administrators, informed by a respect for their interdependent roles and responsibilities.
What Do We Do?
Faculty
The faculty's excellence in teaching and research determines the quality and reputation of the University of Houston. However, faculty roles and responsibilities go beyond teaching and research. For example, the faculty plays a major role in creating academic policy, establishing performance standards, and protecting academic freedom. Faculty committees make important recommendations about appointments, promotion and tenure, and post-tenure review. The faculty provides important feedback in the selection and review of administrators at all levels of the University. The faculty assists in setting goals to improve the quality of campus life, the surrounding community, and the national academic standing of the institution.
Faculty Senate
The University of Houston Faculty Senate represents the faculty within and outside the university. It provides a forum for internal discussion; makes recommendations to various units in the administration; and shares information on matters impacting faculty.
The Faculty Senate's work is accomplished primarily in Faculty Senate and standing committee meetings.
Faculty Senate Meetings
The Faculty Senate holds general monthly meetings and at least two Faculty Assemblies, one in the fall semester and one in the spring. A typical Faculty Senate meeting includes updates by Faculty Senate and UH administration leadership; presentations; discussions; and important business such as voting on resolutions and proposals introduced by faculty, administration, or Faculty Senate leadership.
All University of Houston faculty are welcome to attend the Faculty Assemblies and Faculty Senate meetings.
Standing Committees
How Does It Work?
Since 1961, the governance of the Faculty Senate has been guided by the Constitution of the Faculty Senate. Additionally, each standing committee operates under its own bylaws.
Faculty Senators are elected by full-time tenured, tenure-track, and promotion-eligible, non-tenure-track faculty, according to the Constitution of the Faculty Senate.
The Faculty Senate is supported by the Provost and other members of the administration, who provide administrative staff support and meeting space for the Senate and its standing committees.
How to Get Involved
All full-time tenured, tenure-track, and promotion-eligible, non-tenure-track faculty are eligible to be elected to the Faculty Senate. Periodically, the Faculty Senate sends emails soliciting nominations for open positions followed by voting by anonymous ballot. You may nominate yourself or a colleague in your college.
How to Contact Us
To contact the Faculty Senate, please email fsenate@central.uh.edu.