Mental Health Care for Those Who Need It Most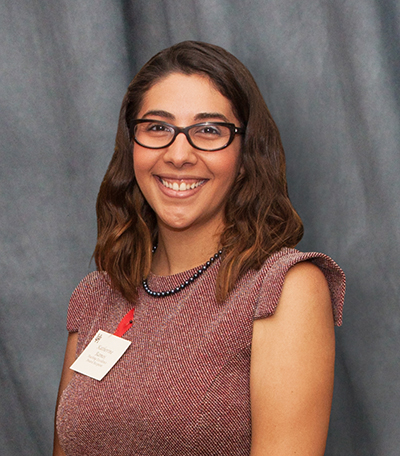 Ph.D. in Counseling Psychology alumna Katherine Ramos is making great strides in the field of mental health for those in palliative or hospice care.
Most people know what services hospice provides, but few are aware of palliative care – on-going comfort-care for the ill – or the mental issues for both. Ramos is currently completing a two-year research postdoctoral fellowship at the Durham VA and at Duke University, where she is a clinical researcher developing and examining the implementation of evidence-based mental health treatments adapted for hospice and palliative care populations.
In January, Ramos will undertake clinical research efforts to develop mental health interventions for individuals receiving hospice and/or palliative care. "My time at the College of Education prepared me quite well for this work," says Ramos. "Beyond fostering and refining my research skills to be a scholar, it also afforded me a diverse set of clinical and clinical research experiences that nurtured my multicultural sensibilities and compassion."
Ramos chose the College of Education because of the diversity of professional opportunities available and the outstanding faculty. In particular, Ramos credits her mentor, Frederick Lopez , professor in the Department of  Psychological, Health, and Learning Sciences (PHLS) with guiding her through her education. "Dr. Frederick Lopez has been a gem to my life," says Ramos. "He served as my advisor and mentor, and constantly challenged me to be better professionally and personally. I also appreciated his trust in me to be a credible scholar, researcher, and mentor."
Dr. Lopez speaks highly of his former student as well. "Advising and mentoring Kathy Ramos during her time in our doctoral program was an unqualified pleasure.  From the beginning it was clear to me that she possessed all the key characteristics and dispositions – intelligence, compassion, a strong work ethic, and deep capacity for authentic self-reflection -- that enabled her to develop quickly and optimally as a clinician, researcher, and young professional. I now consider her as my colleague …and I consider myself fortunate to have her as one."