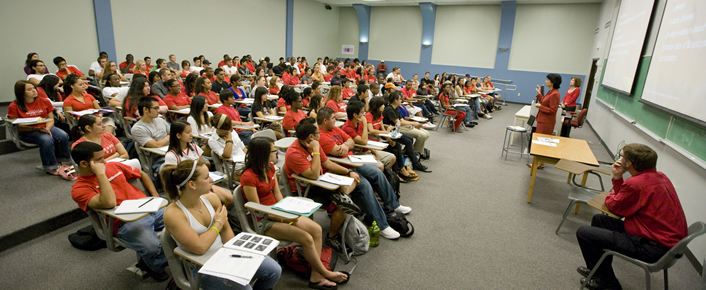 Admissions
All students interested in pursuing a bachelor's degree with a major in the College of Liberal Arts and Social Sciences should first complete an application to the University of Houston. A complete undergraduate admissions application must include the following documents:
Admissions application 
$75 application fee made payable to the University of Houston.
Official high school transcripts (freshmen only).
Official transcripts from each college attended (transfer students).
SAT/ACT Scores (freshmen only).
UH students who have had a break in enrollment that is more than 13 months must re-apply as a former student through UH Admissions.
Where do I find information about:
Advising
The goal of the advisors in the CLASS Academic Affairs Center and the departments within the college is to ensure that each student has access to competent academic advising at all stages of the student's college career. All incoming freshmen and transfer students need to attend orientation, where pertinent policies and procedures are introduced and potential problems are discussed.

Orientation for the college is handled in conjunction with the Dean of Students Office. Once the student has been given an overall view of the college, the undergraduate advisor in each department helps students with the initial task of schedule planning and enrollment (registration). Thereafter, advisors are available on an ongoing basis should any questions or problems concerning academic progress occur .

Specific times when academic advising is suggested:
upon entering the university (freshman or transfer).
for enrollment (registration) and add/drop questions.
to declare or change a major.
to declare or change a minor.
to clarify any academic policy or procedure.
at or before 60 hours to file a degree plan (filing a timely degree plan can and does minimize lost hours and delayed graduation).
a semester before the intended semester of graduation to verify that all requirements will be met as expected.
Enrollment
Links of interest