Society For Renaissance & Baroque Hispanic Poetry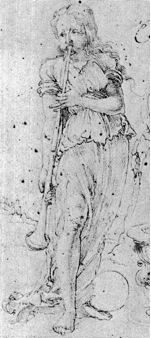 Calíope
Calíope, a critical journal of poetry of Spain and the Americas
during the Renaissance, Baroque and Colonial periods, is published
biannually—except for extraordinary issues—at Boston University,
and is provided to members of the Society for
Renaissance and Baroque Hispanic Poetry.
Board of Directors / Junta Directiva
Lori Bernard, Secretary/Treasurer — SUNY Geneseo
Dana Bultman — University of Georgia
Aurora Hermida-Ruiz — University of Richmond
Ignacio Navarrete, President — University of California-Berkeley
Julián Olivares — University of Houston
Amanda Powell — University of Oregon
Daniel Torres — Ohio University
Isabel Torres — Queen's University, Belfast
Juan Vitulli — University of Notre Dame
Editors / Editores
Editor: Julián Olivares, University of Houston
Book Review Editor, Américas: Laura Bass, Tulane University [email]
Editor Reseñas de Libros, Europa: Pedro Ruiz Pérez, Universidad de Córdoba [email]  
Editorial Board / Consejo Asesor
Mary E. Barnard, Pennsylvania State University
Emilie L. Bergmann, University of California-Berkeley
Raquel Chang Rodríguez, Graduate Ctr. & City College, CUNY
Elizabeth Davis, The Ohio State University
Santiago Fernández Mosquera, Universidade Santiago de Compostela
Eduardo Hopkins, Universidad Católica del Perú
Adrienne L. Martín, University of California-Davis
Christopher Maurer, Boston University
Inmaculada Osuna, Universidad Complutense de Madrid
Elizabeth Wright, University of Georgia
Membership
Membership is $50 / €50 for two years (students $40 / €40).
Americas


Payable to: SRBHP
Send to: Lori Bernard, Secretary/Treasurer
Dept of Foreign Languages
1 College Circle, 211 Wells Hall
SUNY Geneseo
Geneseo NY 14454
email

Europe


Payable to: SRBHP
Send to: Pedro Ruiz Pérez
Dpto. de Literatura Española
Facultad de Filosofía y Letras
Plaza Cardenal Salazar,s/n
14071 Córdoba, España
email
Library subscription, two years $50 / €50
Please send submissions (English, Portuguese, Spanish) by electronic attachment to: Julián Olivares [jolivar2@central.uh.edu]; 30 pp / 8,000 word max; current MLA style.
Publications