Mission Statement
The University of Houston Center for Relationship Studies was founded to provide state- of-the-art services for couples in committed relationships. Our approach draws upon the latest scientific information about the ingredients to relationship success. The services are appropriate for couples who are experiencing specific relationship difficulties as well as those who want to make an already good relationship even better. All services are made available to any couple including cohabitating, separated, and gay and lesbian couples.
Faculty & Staff
Dr. Julia Babcock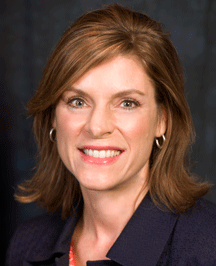 My research interests center around couples' relationships, couples therapy, and domestic violence. I am specifically interested in the role of emotion in functional as well as violent relationships. My students and I have built a psychophysiology and observational lab to assess emotional reactions during interpersonal situations. We assess autonomic responding and code facial affect displayed during couples' naturalistic conflict discussions and experimental tasks. Recently, we received a grant from the National Institute of Mental Health to assess psychophysiological reactivity during interpersonal tasks as it differentiates borderline from antisocial/psychopathic personality features. Our research team also collaborates with police, courts, treatment providers, and victims' advocates to evaluate coordinated community interventions to domestic violence. We also frequently train treatment providers on the research on intimate partner violence. The ultimate goal of our research is to develop new interventions that might improve the efficacy of domestic violence treatment programs.
Dr. John Vincent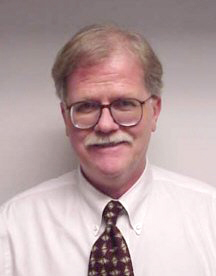 John P. Vincent, Ph.D., ABPP received his doctorate in clinical psychology from the University of Oregon in 1972. Dr. Vincent is Professor of Psychology at the University of Houston. In addition to his role as Department Chairman, for sixteen years he has served as Director of Clinical Psychology, which is among the top 15% of clinical psychology programs nationally and the top rated program in Texas. He also holds a clinical faculty appointment at Baylor College of Medicine. He has maintained a practice in clinical and forensic psychology for over 30 years. He has been a licensed clinical psychologist in the State of Texas since 1974 and is board certified as a clinical psychologist with the American Board of Professional Psychology. He has edited six books in the area of Family Psychology, served on the editorial boards of numerous professional journals, and has authored over 120 research articles, chapters, books and conference presentations. He has received over 30 research grants from private, state, and federal agencies, including funding from the National Institute of Mental Health, National Institute of Health, and the U. S. Department of Justice. He has also served as a consultant to major law firms, corporations and governmental agencies regarding forensic psychology in the context of labor and employment law, family law and other civil law arenas.
Lisa Trahan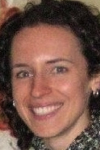 Lisa Trahan is a doctoral student in Clinical Psychology. She received a Bachelor of Arts in Psychology from Ithaca College in 2007 and worked as a neuropsychology technician at the Brain Tumor Center at Duke prior to graduate school. Lisa is a practicum student at Baylor Family Counseling and a research assistant at the Houston Center for Quality of Care and Utilization Studies. Her master thesis reviewed the Flynn effect, trends in increasing IQ scores. Her current research interests include intimate partner violence, improving access to mental health treatment, and treatment engagement. Email
Josilyn Banks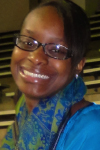 Josilyn Banks is a third year clinical psychology graduate student. Her current research interests include intimate partner violence, minority mental health and communication among partnered and married couples. Josilyn graduated from Northwestern University with a B.A. in psychology in 2010. Josilyn currently works as a training clinician at Texas Children's Hospital. She is also the recipient of the US Air Force Health Professionals Scholarship. Email
Sheetal Kini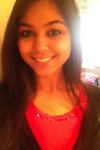 Sheetal Kini is a third year doctoral student in the Clinical psychology program. Her current research interests include intimate partner violence and the impact of domestic violence on children. Sheetal graduated from The College of William and Mary with a B.S. in psychology in 2010. Her Master's Thesis examined the Proactive-Reactive classification of batterers from the perpetrator's as well as victim's perspective. Sheetal currently works at the Department of Veterans Affairs, where her research involves examining the effect of mental health symptoms on physical health in Veterans. At the VA, Sheetal is also involved in assessment and treatment planning. Email
Andrea Potthoff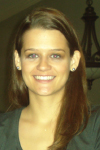 Andrea Potthoff is in her second year as a clinical psychology graduate student. She graduated from Kalamazoo College in 2011 with a B.A. in psychology. Her current research interests include intimate partner violence, implicit relationship beliefs, and brief marital interventions. Andrea's master's thesis focuses on the relation between abuse and commitment. Previous to starting the graduate program at the University of Houston, her research included women's leadership aspirations, nonverbal behavior, and the link between depression and marital distress Email
Hannah Sommer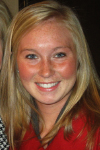 Hannah Sommer is a first year clinical psychology graduate student. She graduated from the University of Texas at Austin with a B.S. in psychology in 2010. Following undergrad, Hannah worked in the Child Development in Context Lab at UT studying differential susceptibility to emotional information in infancy as a predictor for prosocial and problem behaviors. Her current research interests include child and adult attachment, teen dating violence and intimate partner violence. Email
Susan Iyican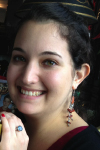 Susan Iyican is a first year doctoral student in Clinical Psychology. She received a Bachelor of Arts in Psychology from the University of California, Berkeley in 2011. Prior to entering the doctoral program, Susan worked for UCSF as a research associate on a clinical trial studying nicotine addiction in the inpatient psychiatric population. Her current research interests include intimate partner violence, personality disorders, and intimate relationship dynamics. Email