Cougar Open 2021
The Cougar Open is the annual tennis tournament hosted by the University of Houston Adaptive Athletics Program. We invite athletes from all over the nation at all different skill levels to compete at our event! The 2021 Cougar Open will be a three-day tournament held from November 5th - November 7th at the Memorial Park Tennis Center in Houston, TX.
Interested in competing?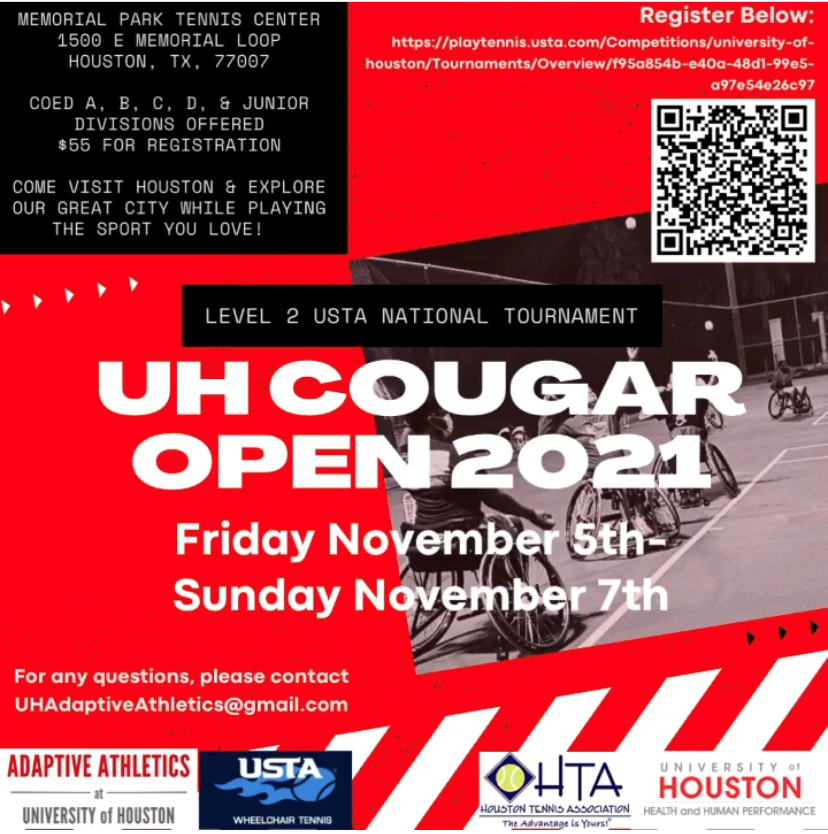 Interested in volunteering?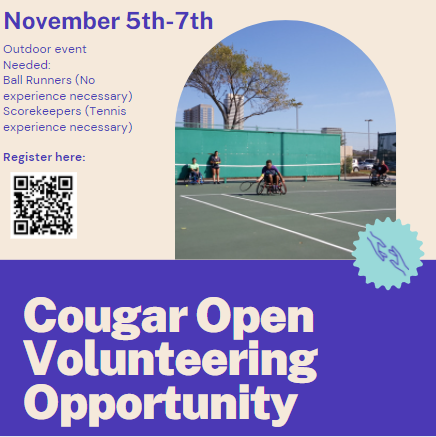 We have two volunteer roles that need to be filled.
Scorekeepers: If you are interested in volunteering as a scorekeeper we require that you are familiar with the rules and scoring system of tennis.
Ball Runner: If you are not familiar with the rules of tennis; you are still welcome to volunteer as a ball runner! As a ball runner, you will be tasked with retrieving the balls for the players between each point during a match. If you sign up, we will provide you with more detailed instructions on how to ball run.
If you are interested in volunteering, please email uhadaptiveathletics@gmail.com.
Annual Events
Adaptive Athletics holds 1 event each semester.
Cougar Open
The Cougar Open is our biggest international tournament of the year. We welcome players from many different countries like Argentina, Japan and Belgium.
Cougar Run Ball Doubles Tournament
At this scrimmage tournament we fundraise for future Adaptive's events.
Cougar Cup
The Cougar Cup is an annual rugby tournament that Adaptive hosts with over 80 players present.
Halliburton Women's Wheelchair Rugby Champions Tour
This event is held over the summer.
Metal of Muscle
This event is hosted by the Houston Parks and Rec and we help them by managing transportation and volunteers.
We also volunteer and help at events all over the Houston area.