Welcome to our new faculty
The Department of Communication Sciences and Disorders at the University of Houston welcomes five new members who joined our faculty in the fall of 2011: Dr. Stephanie Daniels, Dr. Byron Ross, Sharon Grigsby Hill, Terrell Brittain, and Kay James.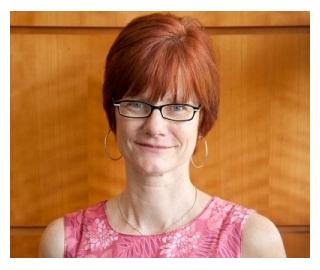 Dr. Stephanie K. Daniels received her PhD from LSU Baton Rouge, after which she held joint appointments at Tulane University Health Science Center, Tulane University and Southeast Louisiana Veterans Healthcare System Research Service. She came to Houston in the aftermath of Hurricane Katrina to continue her research, with joint appointments at Baylor College of Medicine and the Michael E. DeBakey VA Medical Center. Dr. Daniels has been a Visiting Professor in the Department of Communication Sciences and Disorders (ComD) for the past two years, sharing her expertise in Dysphagia, which refers to the study of swallowing and swallowing disorders. She is a licensed, certified speech-language pathologist, and a Board Recognized Specialist in Swallowing and Swallowing Disorders. Her particular area of expertise is in the area of stroke as it relates to dysphagia, and her recent text, Dysphagia Following Stroke has been a major contribution to the field. Her research has been funded by the VA for the past eight years, and she has just received funding to develop and validate a screening tool for swallowing post stroke. This coming November Dr. Daniels will be named as a Fellow by the American Speech-Language-Hearing Association. Stephanie will continue to conduct her research at Texas Medical Center and teach in her areas of expertise in both the Graduate and Undergraduate programs in ComD. To find out more about Dr. Daniels, please click here.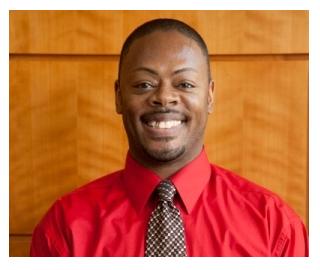 Dr. Byron Ross is originally from Texarkana, AR. He is a graduate of the University of Central Arkansas where he began teaching sign language as a student and eventually became a faculty member in the Department of Speech-Language Pathology upon the completion of his master's degree.  Dr. Ross completed his doctorate at the University of Nebraska-Lincoln in Communication Sciences and Disorders. Dr. Ross' interests include school aged children, adolescents, and young adults with autism spectrum disorders.  He also has an interest in assessment and intervention using augmentative/alternative communication with individuals with severe disabilities. Dr. Ross was also featured on the web page of the American Speech-Language-Hearing Association. To find out more about Dr. Ross, please click here.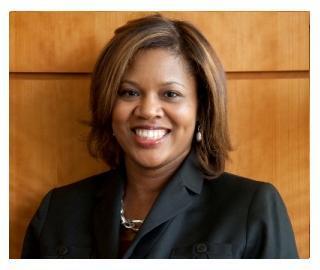 Sharon Grigsby Hill, MBA has been a freelance sign language interpreter for over 15 years.  She graduated from Houston Community College's Interpreter Training Program in 1998.  She obtained a Bachelor's degree from UH-Victoria and an MBA from Texas Women's University.  She has taught both on the collegiate level and with community-based organizations.  Her specialty is interpreting within the following high-stakes settings:  platform/lecture events, post-secondary education (from undergraduate to graduate level), psychological/mental health,  and drug & alcohol rehabilitation. In June 2007, she was appointed to serve by the State of Texas on the Board of Evaluators for Interpreters (BEI) Advisory Board (DARS-DHHS).  This Board advises the State regarding the application of State rules, policies and procedures as it relates to certified sign language interpreters and potential test candidates.  Recently, she earned the highest level of certification by Texas BEI - Master Level.  As of the date of this posting, there are only 7 interpreters in Houston who have earned this level of certification (out of 1,546 interpreters certified by Texas).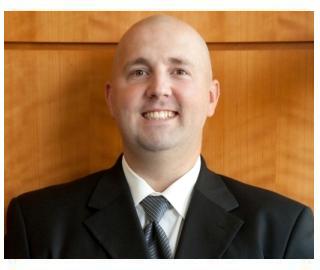 Terrell Brittain is a graduate of the Master's degree program in Deaf Studies & Deaf Education at Lamar University. He is an accomplished teacher at both the secondary and higher education levels. His expertise is in American Sign Language and Deaf Culture.  Terrell has been teaching as an adjunct for us for the past two years.  His students describe him as a "master teacher." They find him demanding but also engaging, and they appreciate the way he incorporates humor in his teaching and puts them at ease as they learn the complicated task of communicating in a visual modality. Terrell's major focus will be to develop the language mastery component of the American Sign Language Interpreting program, by developing an advanced level of ASL not previously offered, and enhance the skills of the American Sign Language Interpreting majors.