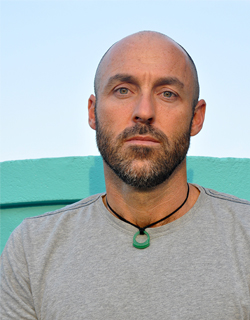 Associate Professor of Anthropology
Comparative Cultural Studies
Ph.D., Emory University
On Leave, 2022-2023 
Visiting Senior Lecturer, University of the West Indies – Trinidad & Tobago
kemcneal@uh.edu | CV
Biographical Summary
I am a cultural anthropologist and comparative religionist with specialization in Caribbean ethnology and Atlantic history. My first book – TRANCE AND MODERNITY IN THE SOUTHERN CARIBBEAN (2011, University Press of Florida's "New World Diasporas" Series) is a comparative historical ethnography of African and Hindu religions in Trinidad and Tobago, where I have been doing research and living off and on since 1997. More recently, I have completed a project reconstructing the history and politics of Indo-Trinidadian mortuary ritual. In addition to an enduring interest in ritual and performance studies – as evident in early work on drag performance in Atlanta, Georgia, USA, as well as more recent work on the embodied symbolism and visual cultures of trance performance and spirit mediumship in the southern Caribbean – I am currently working on a book project concerning the politics of sexuality and citizenship in Trinidad and Tobago and beyond, SEXING THE CITIZEN. In 2011-2, I was a Fulbright Scholar affiliated with the Institute for Gender and Development Studies at the University of the West Indies, St. Augustine, Trinidad and Tobago, West Indies.

Primary Research & Teaching Interests
sociocultural anthropology; comparative religion; ritual and performance studies; sexuality and citizenship; globalization and multiculturalism; neoliberalism and political culture; Caribbean ethnology and the Americas in comparative perspective; African and South Asian diaspora studies; visual culture.