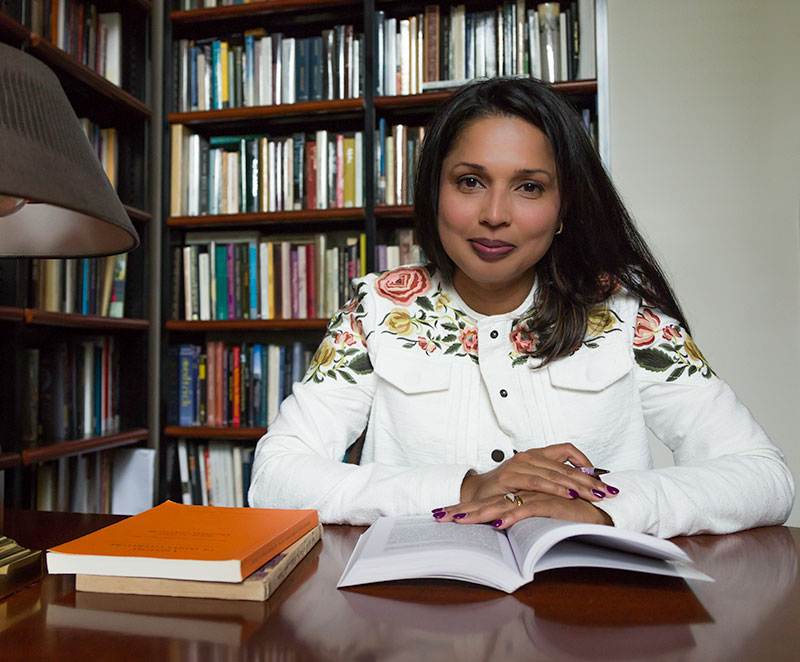 Adjunct Professor
Religious Studies
Ph.D., Rice University
Email: borkataky-varma@uh.edu
Education
Ph.D., Department of Religion, Rice University.
M.A., Department of Religion, Rice University.
P.G.D., Gender and Work, Hannover University, Germany
M.A., Buddhist Studies, Delhi University, India
B.A., English Literature, Delhi University, India
Research Interests
Hinduism, Buddhism, Asian Religions, Women's Studies.
Publications
Sravana Borkataky-Varma, "The Dead Speak: A Case Study from the Tiwa Tribe Highlighting the Hybrid World of Śākta Tantra in Assam." Religions 2017, 8, 221; doi:10.3390/rel8100221.
Sravana Borkataky-Varma, "Menstruation: Pollutant to Potent," Encyclopedia of Indian Religions: Hinduism and Tribal Religions, ed. Arvind Sharma, Springer; 10.1007/978-94-024-1036-5_481-1.
Classes taught at UH
RELS 2340 Introduction to Hinduism
RELS 2380 Religion and Film  
RELS 2396 Selected Topics – History of Yoga: A Scholar-Practitioner Overview