Pharmacy Leadership and Administration
Curriculum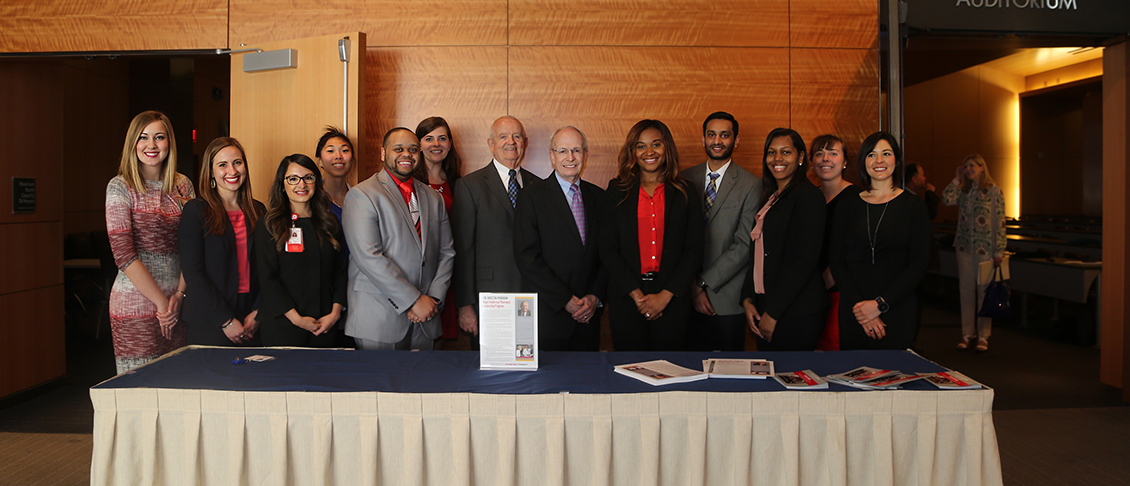 The two-year M.S. curriculum will consist of leadership training, health-systems pharmacy administration, research, and business-related coursework. Theses and projects will be developed in conjunction with real-world questions from healthcare institutions. A summary of the curriculum is shown below.
The objectives of the M.S. program will be to deliver a comprehensive graduate education in pharmacy leadership and administration, provide didactic and experiential training in pharmacy practice and administration; and train pharmacists for research and scholarly activities in pharmacy practice.
Download/view Pharmacy Leadership & Administration Graduate Student Handbook (.pdf)
Coordination with Residency Training
Through an active steering committee, learning objectives and logistics of the M.S. program are coordinated with the learning objectives and site logistics of the residency programs. A summary of the goals and objectives of the residencies are shown below.
Interested applicants are encourgaged to visit all sites offering the PGY1/PGY2 in Health-system Pharmacy Administration. For specific questions on the residency components, please visit the residency pages of the participating TMC health systems and contact the residency program directors for additional details.