Childhood obesity is an epidemic, felt dramatically in the Latino population.  The University of Houston's Arte Público Press (APP) has used its greatest strength to combat this issue—literacy.  Arte Público Press is the recipient of an additional $400,000 grant from the W.K. Kellogg Foundation to continue to fund the ¡Salud, familia! Project, a multi-pronged effort to use bilingual literature and media to impact Latino health and health policy.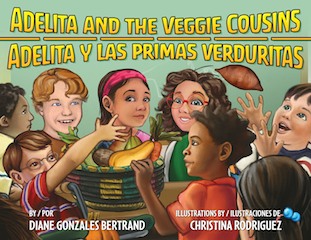 "As the largest Latino publisher, it has always been a dream to be able to reach families who often don't have access to books and their messages," said Professor Nicolás Kanellos, director of APP. "As that dream becomes a reality, it's our responsibility to convey messages that are life-changing ones."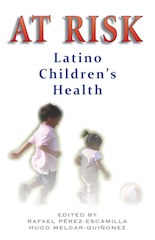 One successful aspect of ¡Salud, familia! is a series of bilingual books that feature young protagonists who make good choices about food, exercise and healthy living.  More than 200,000 copies of the first publication, "I Kick the Ball/Pateo el balon" by Houstonian Gwendolyn Zepeda were distributed nationally to health clinics and nonprofit organizations for children and their families.  Other books include "Adelita and the Veggie Cousins/Adelita y las primas verduritas," and "Sofía and the Purple Dress/Sofía y el vestio morado."
The effort also includes a public-service web and Spanish-language television campaign, as well as the publication of "At Risk: Latino Children's Health," a collection of public policy essays written by physicians and researchers who make up the project's advisory board.
Future projects include the publications, "A Day without Sugar/Un día sin azúcar," "Level Up/Paso de nivel" and "The Patchwork Garden."
The W. K. Kellogg Foundation was one of the original supporters that made the ¡Salud, familia! project possible.
Arte Público Press is the largest publisher of contemporary and recovered literature by Hispanic authors.   
---