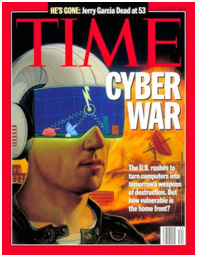 The Air Force ROTC Detachment 003 at the University of Houston will host special guest speaker Col. Mike Convertino of Lackland Air Force Base, Texas at 4 p.m., Wednesday, Feb. 17 in Agnes Arnold Hall Auditorium 1. 
The session will center on research opportunities related to cyber warfare and cyber security. All University of Houston students and faculty are invited to attend.
Cyber threats are not just hypothetical scenarios.  Special guest speaker Col. Convertino, Commander of the 318th Information Operations Group at Lackland Air Force Base, Texas has held numerous assignments supporting intelligence collection and communications operations at both the National Security Agency and the Central Intelligence Agency. He holds bachelors and masters degrees in computer engineering, information systems management, and international security studies.
For more information, please call (713) 743-4932.
| | |
| --- | --- |
| What: | AFROTC Hosts Research Opportunities in Cyber Warfare, Special Guest Col. Michael Convertino |
| When: | 4 - 5 p.m., Wednesday, Feb. 17 |
| Where: | University of Houston, Agnes Arnold Hall, Auditorium 1 |
| Who: | AFROTC Detachment 003, (713) 743-4932 |
---