Faculty Experts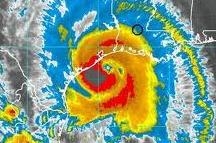 Forecasters predict as many as four to eight hurricanes this year. University of Houston resources have expertise in a variety of topics related to storms – before, during and after.
UHDPS Issues Weather Alert
December 4, 2009-Houston-
UH Community members are urged to take proper precautions and plan for extra travel time because of possible freezing and snowy driving conditions. Please monitor the UH Emergency Web site at
http://www.uh.edu/emergency
for updates.