Music education major graduates to next phase of career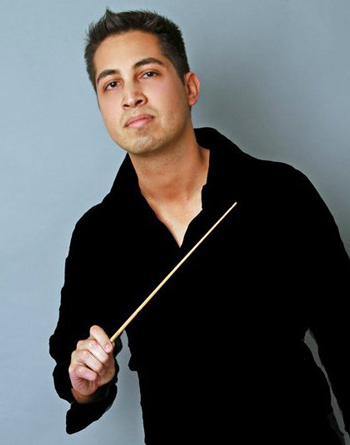 Sixto Montesinos remade himself as a student and musician when he enrolled at the Moores School of Music.
After two years of study at Arizona State University, homesickness drove him to give up a full scholarship to pursue a flute performance major and return to Houston.
"Very few of my credits transferred so I really had to start over," Montesinos said.
The new beginning gave him the opportunity to rethink his career goals. He changed his major to music education and picked up a conductor's wand.
"There's really no better school to learn how to be an orchestra or band director than UH," Montesinos said.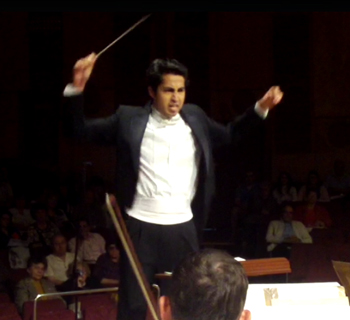 Montesinos graduated in the 2010 Fall commencement with a bachelor's of arts in music education and a teaching certification to teach kindergarten — 12th grade. He's among the 898 undergraduates receiving degrees from the College of Liberal Arts and Social Sciences this fall.
"I consider myself a music educator because when you're a good conductor, you are able to inspire students to want to do and be better."
To build on the education foundation he got at UH, Montesinos enrolls next month at University of Texas-Arlington to pursue a master's degree in orchestral conducting.
This summer Montesinos was selected to travel Bacau, Romania to participate in the International Institute for Conductors' advanced conducting academy.
While there, he led the Bacau Philharmonic in the Rimsky Korsakov's Capriccio Espagnol and Mozart's Symphony No. 39 in E-flat major.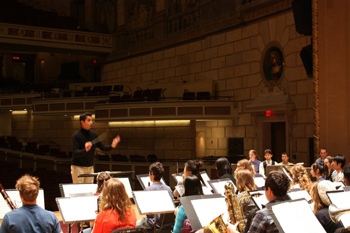 He was also chosen to conduct this autumn the Eastman Wind Ensemble as part of the Conductors Guild Frederick Fennell Memorial Conducting Master Class series at the University of Rochester in New York. He will fulfill the second half of that honor in February at the Cincinnati College Conservatory of Music in Ohio.
"I'm a flute player so as a conductor, I don't feel I need to make a decision about whether I am a wind ensemble conductor or an orchestra conductor," Montesinos said. "I plan to do both."
—Shannon Buggs