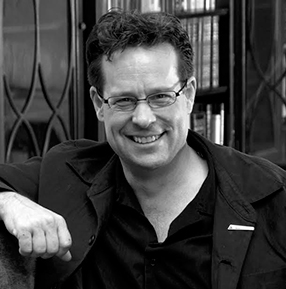 On any given day, on a quick walk across the UH campus, you can hear a symphony of language that represents our diverse student body. Kevin Prufer, professor in the Creative Writing Program, recently co-edited Into English: Poems, Translations, Commentaries, an anthology of essays on different traditions, strategies, and approaches to translating poetry into English.
Prufer and co-editor Martha Collins invited twenty-five contributors to select one poem paired with three English translations of it. They each wrote an essay about their insights. The book displays the original poem and its translations side by side, so readers can compare the translations for themselves. Languages represented include Latin, Chinese, Spanish, French, German, Russian, Hebrew, Arabic, and Haitian Creole. Into English is an exciting new resource for scholars, readers, and poets alike. World Literature Today deemed the project "a watershed moment in the study of literary translation."
Prufer is the author of six books of poetry, including Churches, and the coeditor of New European Poets. His newest collection of poems, How He Loved Them, is forthcoming in 2018.