Masters of Arts in Arts Leadership Program celebrates its first graduating class
The Master of Arts in Arts Leadership Program celebrated on May 15 the graduation of its group of students to complete the program.
The M.A. in Arts Leadership was launched in Fall 2013. It provides advanced study in the management and promotion of arts organizations across artistic disciplines.
The degree requires 30 semester credit hours of coursework and six credit hours of internship in an arts organization or program. Students enrolled full-time can complete the degree requirements in two years.
Here's more about each of the newly-minted MA graduates:
Jessica Dodington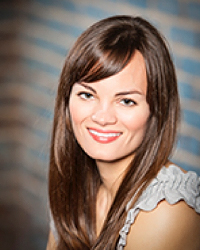 Jessica earned a B.A. in both Theatre and Dance Performance from Gustavus Adolphus College, where she graduated Summa Cum Laude and as a member of Phi Beta Kappa. Jessica completed her M.A. in Arts Leadership at the University of Houston in May 2015. She has worked in the Houston area at Stages Repertory Theatre, Main Street Theater and Aurora Picture Show. Additionally, Jessica has worked with Jewett Consulting, Queensbury Theatre, and at Houston's City Hall at the Mayor's Office of Cultural Affairs. Currently Jessica is the Marketing and Development Director at Aurora Picture Show and a Yoga Alliance certified Vinyasa Yoga Instructor.
"I am proud to have been part of the first graduating class in the Master of Arts Leadership program and thankful for the hands-on experience the program provides. Leaving the program, I feel much more connected to Houston's arts community and confident in my ability to lead in the city I love."
Andrea Huang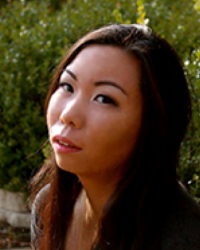 Andrea Huang has made a habit of being ahead of her time. Whether it was graduating a semester early from Texas A&M University with a Bachelor in Arts for Theatre Arts or in her distinction as being a part of the first graduating class at University of Houston's Master in Arts Leadership Program, Andrea Huang is comfortable in her role as part of the next generation of leaders in nonprofit because of her background that represents an enthusiasm for learning, a passion for performance, dedication to the business of arts sustainability and international exploration.
"I started the program as an aimless young artist and now graduating with all the tools I need to have a successful arts career. I have learned so much from the professors, professionals within the community, and the unique hands-on experience I wouldn't have had elsewhere."
Dane Manuel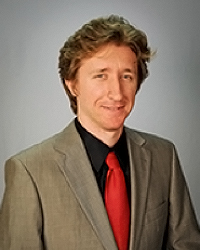 Dane Manuel is a native Houstonian. A huge supporter for music and education, he graduated with a Bachelor's of Music with a minor in education from the University of Houston in 2011. In 2013 Dane founded the Houston Wind Symphony with the help of some friends and other proponents of music and education. Wanting to fully embrace this new organization, he returned to UH to take part in the inaugural year of the Arts Leadership program where he graduated in 2015 with his Master's degree. Dane Manuel is a teacher, a conductor, a music clinician, an arts administrator, and in his spare time composes and transcribes music.
"I was always a supporter of asking the right questions. But, as I created my own nonprofit organization, I didn't know what questions to ask. The Arts Leadership program taught me what questions to ask and how to show my self how to ask more. To draw from the fictional character Agent Starling I can once again take the high powered finger of perception and point back at myself. I can now look both outside and inside to improve myself and my organization."