English professor encourages exploring literary past, not censoring it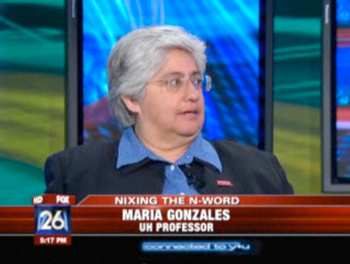 A new edition of the "Adventures of Huckleberry Finn" is under fire because it substitutes the words "slave" and "Indian" for racial epithets that have bedeviled the teaching of Mark Twain's American classic.
The publisher, NewSouth Books, says part of its mission in issuing the sanitized edition is to spark "good debate about how language impacts learning or about the nature of censorship or the way in which racial slurs exercise their baneful influence."
English Professor Maria González waded into the national debate during an interview on the local Fox 26 station. González will be teaching the Huckleberry Finn text in a spring graduate course. She said the alterations cover up the past rather than help readers discover and understand it.
"It is an ugly history," González said. "We need to confront it and address it. Ignoring it doesn't make it go away."
—Shannon Buggs
Related links: