School of Theatre & Dance participates in Free Night of Theater 2010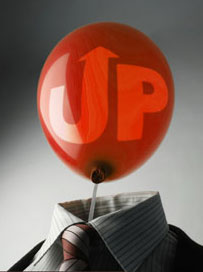 The UH School of Theatre & Dance is participating in a national campaign that offers free tickets to theatre performances during the month of October. The entire run of Bridget Carpenter's Up (The Man in the Flying Lawn Chair), directed by Steven W. Wallace, is eligible during the Free Night of Theater 2010 promotion.
Those interested in attending the production between Oct. 8 and 11 for free must reserve tickets beginning on Sept. 25 at 10 a.m. from the website www.freenightoftheater.net. Those interested in seeing any of the remaining performances must make their reservations from the website beginning Oct. 9 at 10 a.m.
Ticket reservations, which are good for two tickets, are first-come, first-served — and there are a limited number of tickets available for each event.
Free tickets are also available through the website for the two dress rehearsals and one preview of the production, and there are a lot more free tickets for these three performances available.
The UH School of Theatre & Dance joins the following local community theaters that are also giving away tickets to shows during October: Houston Ballet, Main Street Theater, Stages repertory Theatre, Ensemble Theatre, Dionysus Theatre, Buffalo Soldiers National Museum, Mercury Baroque, Da Camera of Houston, Theatre Suburbia and the Classical Theatre Company.
The Houston Arts Alliance is the local partnering agency for the national Theatre Communications Group (TCG) initiative, Free Night of Theatre. Free performances in Houston will be from Oct. 1-24 and will feature 28 organizations offering 2,000 seats that will include a wide selection of theatre as well as dance and music performances.
—Brandon Moeller